If you want to enjoy a rich and creamy flan dessert in the comforts of your home kitchen, you need the right recipe, a bit of technique, and the right pan. The best flan pans feature nonstick coating to help ensure cleanup and perfect edges. A great flan pan can elevate the consistency level in your home dessert making and is a great addition to any kitchen.
Choosing the best pans for making this popular dessert can be tough since there are many options to choose from — from metal, loose-bottom pie dishes to solid-glass dishes. We've done the research for the best flan pans available so you can get to cooking your favorite mouthwatering dessert.
Zenker Non-Stick Carbon Steel Flan Pan
Best flan pan overall
The Zenker Non-Stick Carbon Steel Flan/Tart Pan is a must-have for fruit tarts, strawberry shortcakes, and flan alike. This pan is heat resistant up to 450°, with a nonstick coating that provides easy release and even easier cleanup. This pan provides excellent heat conduction for uniform and even baking, no matter what you fill it with. Plus, it is made from carbon steel with a nonstick exterior, making it durable and helpful — especially if you forget to pre-grease. You can use this pan for flans, cakes, pies, or quiches — you name it. This pan is an excellent multitasker and can save you space and the cost of multiple pans in the long run.
Kitchen Craft MasterClass Crusty Bake Flan Tin
Best flan pan for air circulation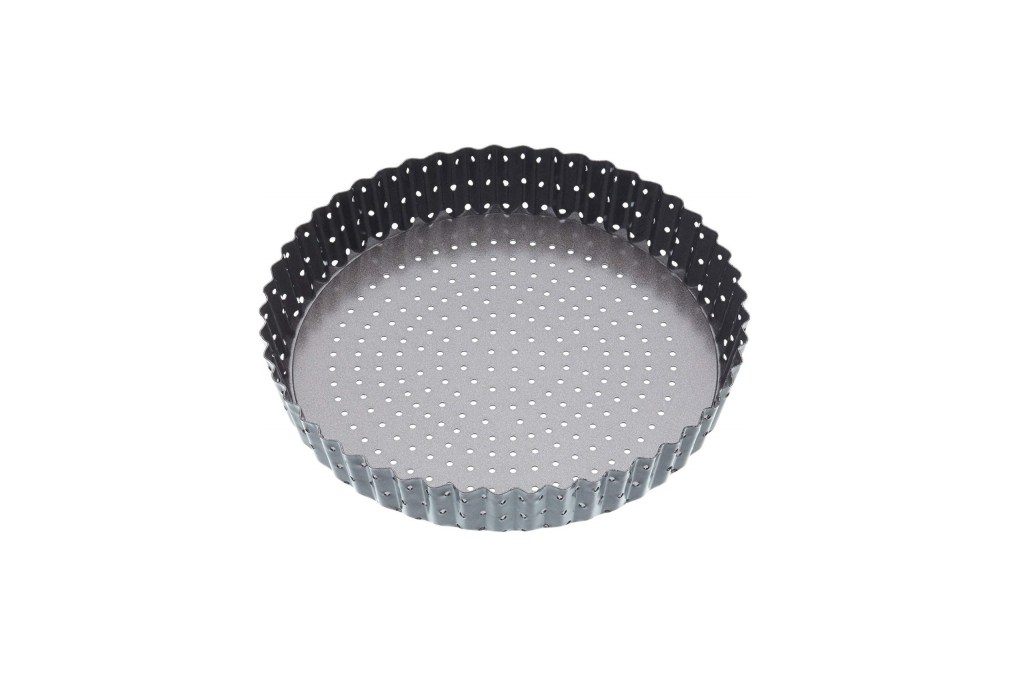 This Kitchen Craft MasterClass Crusty Bake Flan Tin is ideal for creating crispy crusts, and its perforated holes along the base and sides ensure the air circulates freely during the cooking process. This versatile pan can make delicious quiches, flans, and tarts. Create your favorite fruit flans and savory quiches with the ideal golden-brown crisp crust and eliminate the dreaded soggy bottom forever. This flan pan is dishwasher, oven, fridge, and freezer safe, making it extremely versatile and super easy to clean. This pan has a nonstick coating to ensure easy baking and easy cleanup and is built to last with a 20-year guarantee.
Marinex Glass Fluted Flan Dish
Best glass flan pan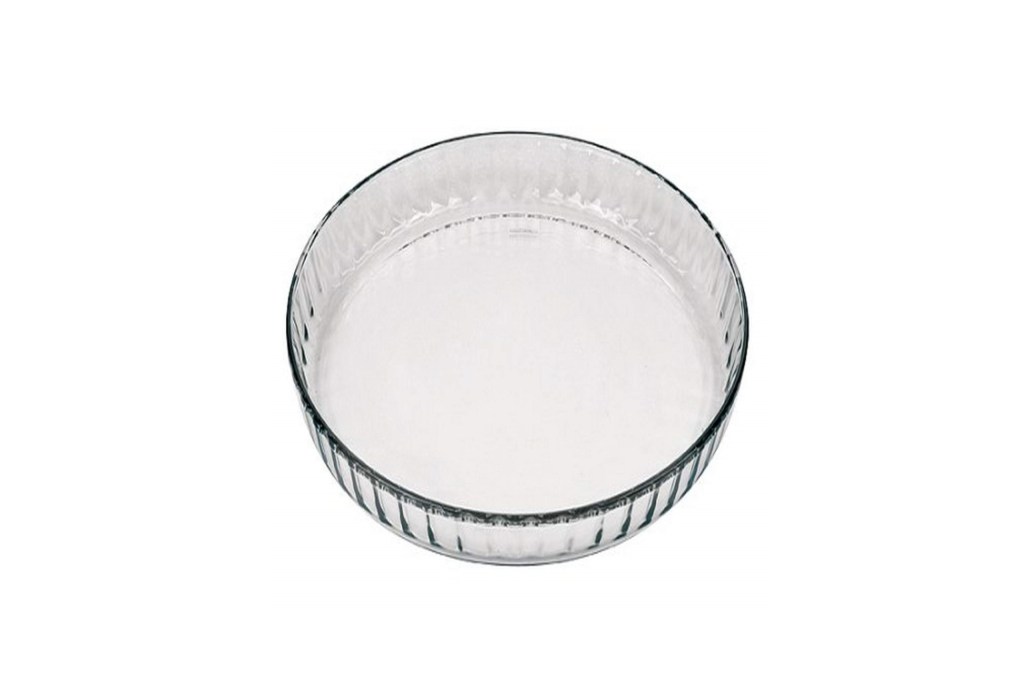 With this Marinex Glass Fluted Flan or Quiche Dish you can prepare, cook, serve, and store in the same cooking vessel, which means less dishwashing for you. It can be used to prepare, bake, and serve food as well as to freeze prepared food. It is safe for both conventional ovens and microwave ovens. This flan pan can go from the freezer/refrigerator to a preheated oven where the oven temperature does not exceed 100 C or 212 F to start. However, this pan should not be used on stovetop burners or over a direct flame. This glass flan pan is beautiful, durable, and easy to clean.
Whether you're a budding baker or just a connoisseur of desserts, if you love flan, you'll want to invest in a great flan pan. Before doing so, you must consider a few things, including handles, materials, and even design. So whether you go with the best overall, the best for air circulation, or the best glass, we've given you all the information you need to choose the best flan pan for you. Happy baking!
Editors' Recommendations