There's no need to work harder, but it seems like everything is difficult when it comes to pool cleaning. And isn't a major part of having a pool supposed to be relaxing? Choosing a well-designed pool vacuum head could lighten the load a bit by helping you get into tight spaces and performing with reliable suction. But when it comes to the best pool vacuum heads for heavy-duty cleaning, how do you know which ones are really the best? The options on our list may help transform pool maintenance so you can enjoy your pool more and spend less time trying to keep it clean.
Not only does a dirty pool look gross, but dirt and grime can also build up on the bottom of the pool, causing unsightly stains and degrading the surface of your pool liner, tiles, or concrete. Stay ahead of cleaning and maintenance with one of our favorite pool vacuum heads below, and you'll have sparkling clean water.
Milliard Pool and Spa Vacuum Head
Best overall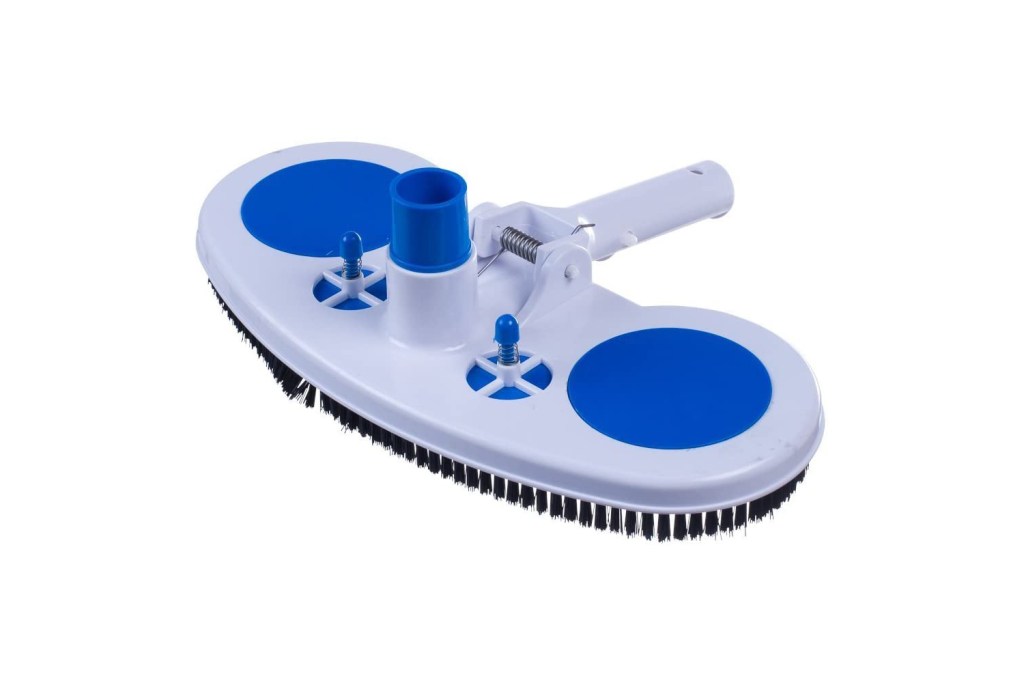 The Milliard pool vacuum head sinks to the bottom of the pool, where its soft bristles get to work gently scrubbing away grime and dirt. The head is 13 inches, and the bristles are spread evenly across the entire surface for a wide area of coverage. It features a universal fit that fits all standard vacuum hoses and an air release valve to relieve excess suction. The bristles are also suitable for a variety of pool and spa types, no matter what you have. The head is made of ABS plastic and can withstand both ultraviolet light and pool chemical exposure.
FibroPool Flexible Swimming Pool Vacuum Head
Best flexible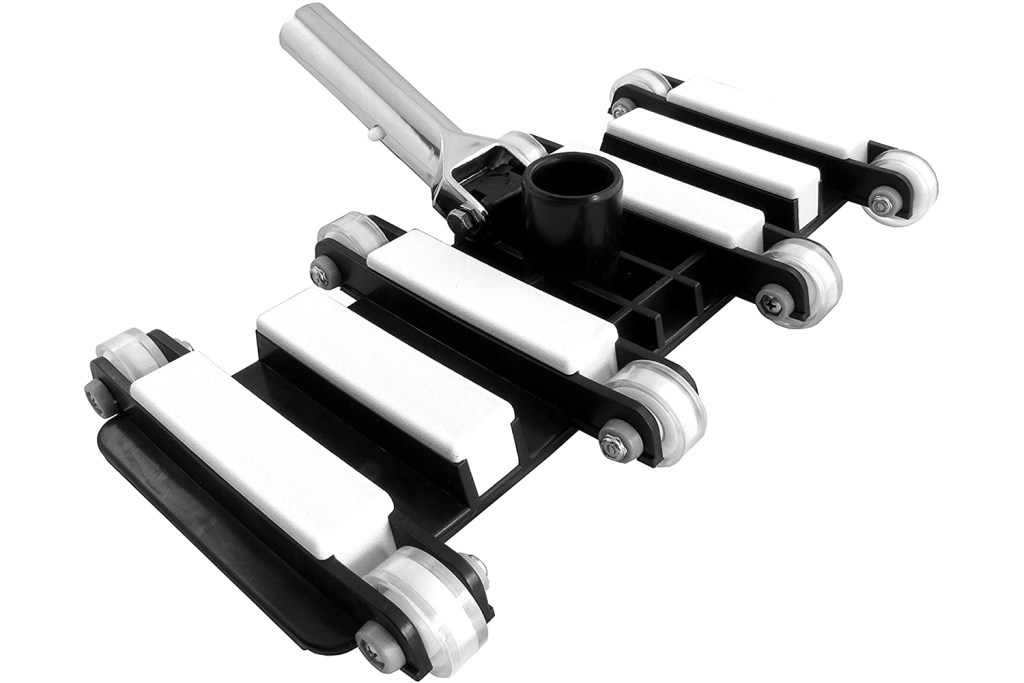 The flexible vacuum head from FibroPool gives you efficient cleaning power with a 14-inch cleaning head. Six weights ensure a consistent suction and grip while the chrome-plated handle attaches to most standard extenders. Urethane wheels roll over the bottom of your pool without causing damage, sucking up any small particles and debris before they cause damage to your pool's bottom.
Swimline Weighted Pool Vacuum Head
Best budget
For a budget choice, the weighted half-moon pool head from Swimline uses bristles to help dredge up dirt and grime, and the standard attachment piece is compatible with a variety of vacuum hoses. It's a straightforward option with a simple operation for ease of use. It works well with both above-ground pools that have liners and inground pools.
You have to keep your pool clean to enjoy it all year, but there's no reason to make cleaning harder than it has to be. The vacuum heads on our list help you clean your pool safely yet thoroughly, so it's always inviting for guests or just a nice weather weekend afternoon for you and your family. It's time to take control of your pool maintenance with one of the best pool vacuum heads for heavy-duty cleaning above.
Editors' Recommendations