A pool pump is a critical part of the health of your pool, but it's a hassle to remember turn on regularly. A timer helps take that worry off your shoulders and makes maintenance just a little bit easier. If you use one of the timers on our list, your year-round pool maintenance could be off to the best start possible.
A pool pump works best at regular intervals, but it can be tough to remember sometimes. A timer helps keep everything together with less effort. And a clean pool with less effort is always an excellent addition to your summer fun or health. Let's take a look at some of our swimming pool pump timer favorites and get your pool back to its glory.
Intermatic Mechanical Time Switch
Best Durable
The Intermatic timer is a 24-hour mechanical switch capable of handling up to 40 amps. You can program up to 12 different timing options, and a manual override switch gives you more control. You can set the timer to come on with a minimum time of one hour between occurrences. It includes the mechanism only, and the manual design helps ensure you get exactly the one you want.
Woods Outdoor Digital Plug-In Timer
Best Multipurpose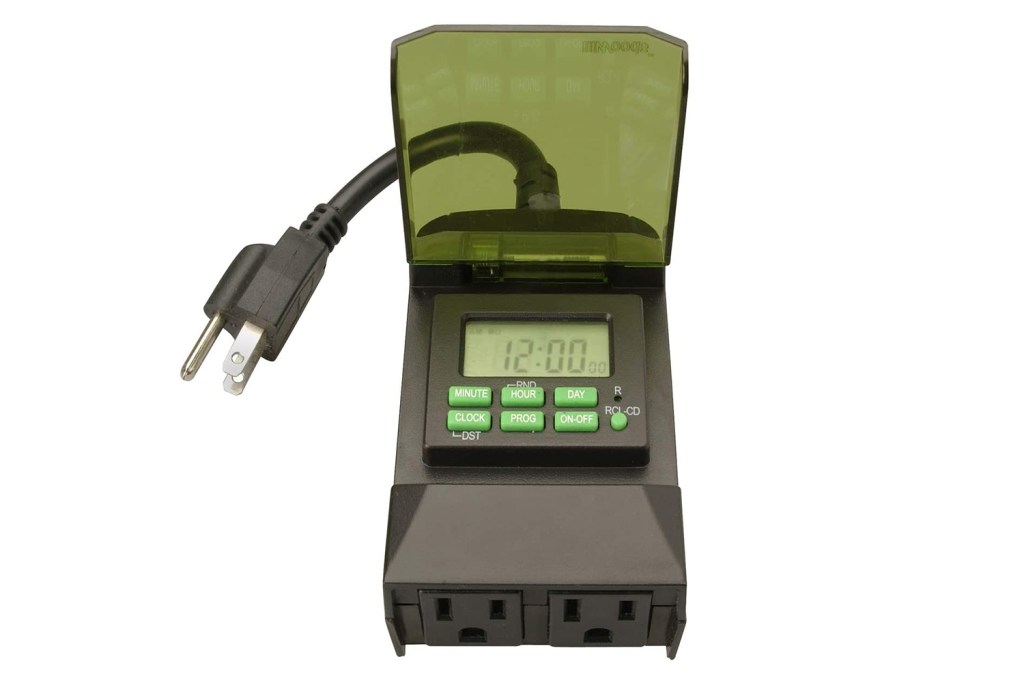 This seven-day digital timer gives you plenty of customization options to handle just about any pool and any weather. The convenient display allows you to view all your settings, and waterproof housing protects your timer from environmental damage. Settings repeat daily, and it includes a manual override. Plus, it makes summer-to-winter changeover a snap.
BN-Link Compact Outdoor Mechanical Timer
Best Budget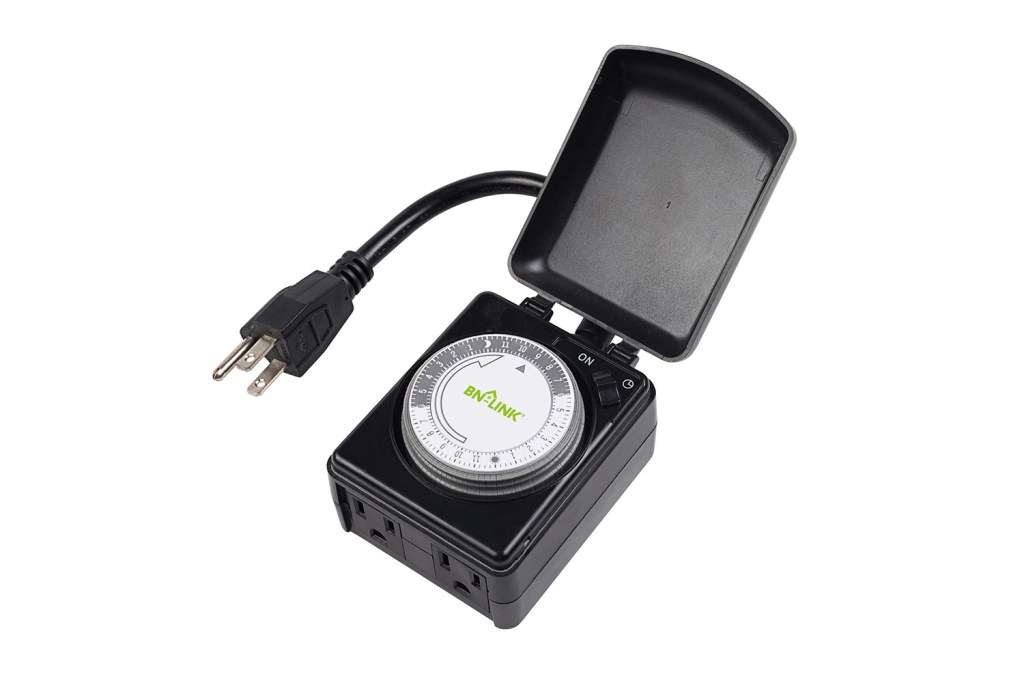 The BN-Link is another manual style timer that comes in its own sealable box to protect it from the elements. It offers 15-minute intervals and up to 48 setting options in a single 24-hour period. It has two three-pronged outlets in the housing so you can repurpose the time for things like holiday lights in the off-season. Set it and repeat the daily schedule with no hassle.
Don't let the hassle of your pool pump keep you from maintaining your pool. A pump timer can keep your pool in top shape while streamlining your responsibilities. Simplify owning a pool with a pump timer and ensure your pool is ready for the season. The ones on our list are excellent options to get started, so don't wait. You'll be amazed at the difference.
Editors' Recommendations