Change out your cheap pool hose for one that offers durability and resists kinks. Your pool hose is directly responsible for your pool maintenance, and nothing ruins swim season faster than a grimy pool. Our top choices for best pool vacuum hose offer you reliability and ensure your pool is ready to go when you are.
You don't realize how vital a proper swimming pool vacuum hose is until you have one that doesn't work. If yours is getting kinked up and doesn't do its job, it's time to change it out. Let's look at a few excellent options we've chosen so that you've got the right tool for your pool maintenance needs. Here's everything you need to know.
Pool Master Heavy-Duty In-Ground Pool Vacuum Hose
Best In-Ground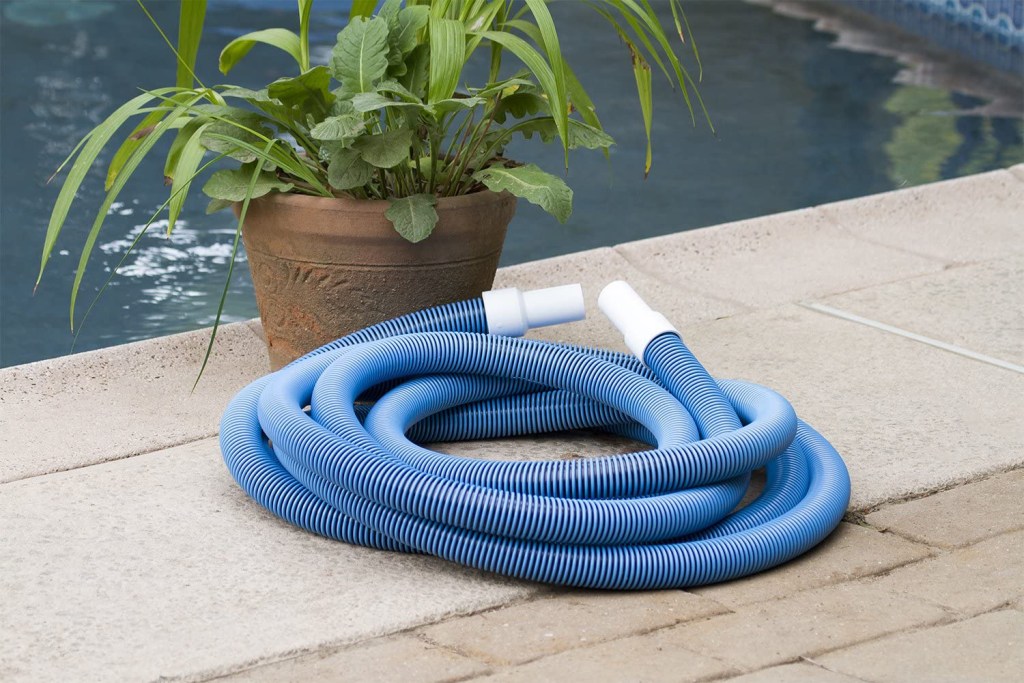 The Pool Master is a heavy-duty hose designed to work with traditional pool vacuums. It features a swivel cuff to reduce kinks, and the exterior resists ultraviolet rays and pool chemicals that can degrade other hose types. Thirty feet in length is suitable for most in-ground pools, and the crush-resistant design helps your pool hose last a lot longer.
U.S. Pool Supply Professional Heavy Duty Vacuum Hose
Best Durable
This professional-grade pool hose features a crush-resistant spiral wound design and swivel cuff to reduce kinks. It's 36 feet in length and suitable for most in-ground pool use. It comes with a five-year warranty against manufacturer defects, but the EVA material is guaranteed to last you a long time. Plus, it attaches to a variety of vacuum and filter tools.
Haviland Vacuum Hose for Above Ground Pools
Best Above Ground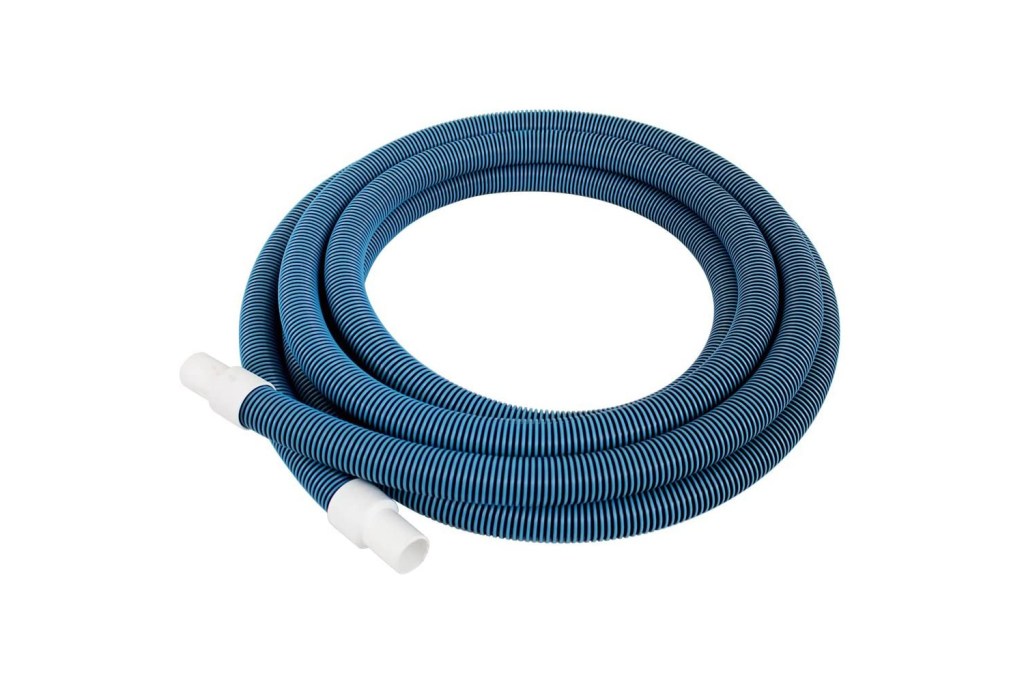 Those of you with an above-ground pool aren't off the hook. This leakproof hose with a swivel cuff is abrasion-resistant and can last through several seasons of ultraviolet exposure. The hose itself floats to make vacuuming a little bit easier, and the spiral wound construction resists cracks and crushing. Plus, you get 30 feet of length, which should be plenty to handle your above-ground pool.
Don't let a dirty pool derail your swim plans. Use our list of best pool vacuum hoses and avoid kinks that frustrate or crushing that ends your cleaning. These hoses are long enough to get to all your pool corners and won't fail with just a little abrasion or tugging. Give your pool a new look and keep it clean all swim season long with the right hose.
Editors' Recommendations