These organizers are very versatile and can also be used to store ties, belts, and other oddly shaped garments that need to be kept handy. Pick your favorite model from our list and start making the most of your wardrobe.
Made of soft and gentle fabric, a scarf needs special care and storage. Organize them neatly in your closet with any of the amazing options we were able to find. This list includes only the most useful models, so you can easily store your shawl, pashmina, or headscarf with our carefully curated suggestions.
iDesign Axis Metal Loop Scarf Hanger
Best Overall
The iDesign Axis Metal Loop Scarf Hanger is a functional accessory organizer that features 18 continuous loops with no snags and a smooth finish to protect your garments from any tears. It is made of durable steel and has the ideal size to fit in any closet.
DecoBros Supreme 23 Loop Scarf Hanger
Best Space-Saver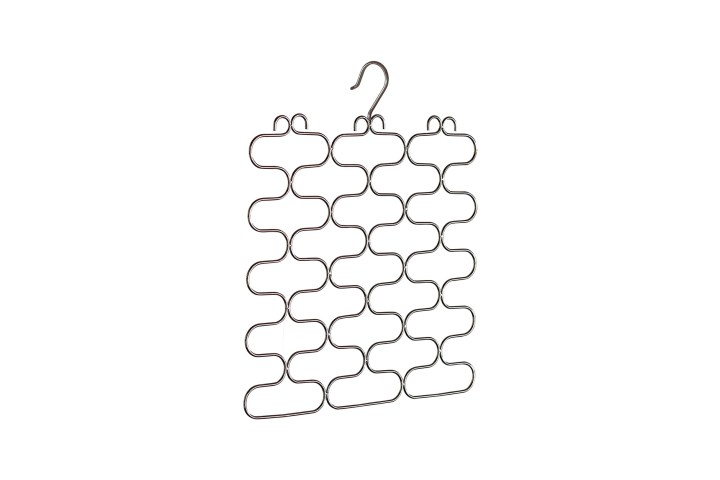 Save space in your closet and still keep all your scarfs organized and properly stored with the DecoBros Supreme 23 Loop Scarf Hanger, an organizer featuring 23 loops that gives you a massive amount of storage for a variety of accessories.
Tosnail 3 Pack Scarf Hanger
Best Value Scarf Hangers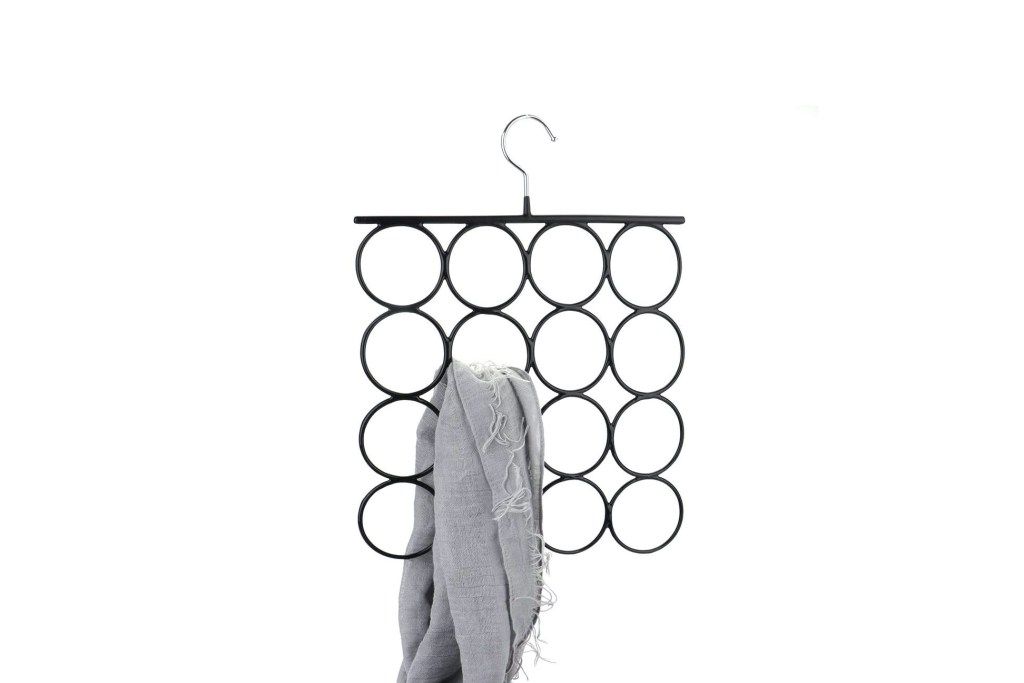 Tackle the biggest of scarf collections with the Tosnail Scarf Hanger, a great value solution that comes in a three-pack and is perfect to maximize your closet space. You can also set one in a room and take advantage of the versatility of this product. The black plastic coating has a smooth finish without sharp edges and protects you and your clothes.
Scarves are beautiful accessories that can easily make your closet look messy if you don't have a place to hang them. Safeguard your elegant accessories and keep your closet organized with the scarf hangers on our list. You will even get more use out of your accessories when you are able to appreciate them and find the one that matches your outfit perfectly.
Editors' Recommendations