Storing and riffling through all of your holiday wrapping paper and tools is always a stressful experience. The rolls get torn and wrinkled, bows get squished and warped, and your scissors gets lost in the abyss that is your box of wrapping materials. You can avoid these frustrations, however, if you have the right gift-wrap organizer at your disposal. Among all of the holiday storage solutions out there, storing your gift wrap will be the one that gives you the most relief. We've rounded up our favorite holiday wrapping bins that are both great-looking and affordable, so you can keep yourself organized this holiday season without breaking the bank.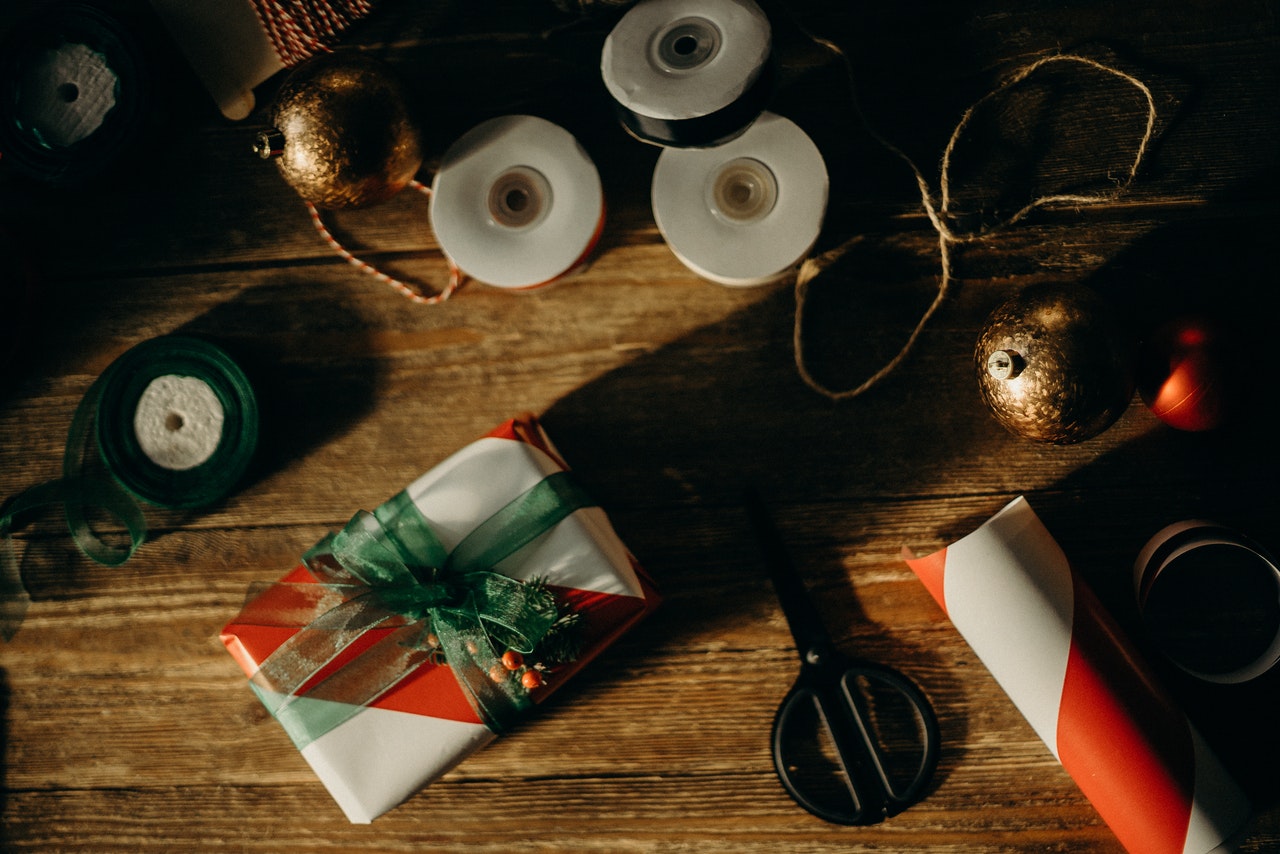 Zober Premium Christmas Gift Wrap Organizer
For premium organization and easy access to your gift wrap when you need it, the Zober Premium Christmas Gift Wrap Organizer steals the show. Its capacity is spacious: It can hold either 18 2.5-inch rolls or 24 1.5-inch rolls of wrapping paper. A double zipper gives you wide access to your materials but also keeps your wrap safe and protected. When not in use, the slim and compact design allows you to store the organizer away easily on a shelf or under the bed. Two transparent inner pockets can hold all of your wrapping tools and materials, and the clear plastic allows you to see everything you need. The outer material comes in beautiful holiday colors and is made with Oxford polyester that is durable and resists tears. You can use this gorgeous organizer for many years to come.
ProPik Holiday Wrapping Paper Storage Organizer Bag
This wrapping paper storage bag by ProPik is the best there is in compact, space-saving wrapping paper storage. Its upright, compact design is small enough to be stored in the back of any closet, and it even has a loop at the top for hanging it up to store it out of the way. The clean-looking and attractive outer polypropylene material is sturdy, tear-resistant, and waterproof, so you can store it in the basement or garage without worrying about damaging your wrapping materials. The bag holds up to 12 large rolls of wrapping paper, and it has a large pocket at the top of the bag that can hold bows, tape, scissors, and any other holiday wrapping materials.
Household Essentials 580RED Wrapping Paper Storage Container
For a heavy-duty holiday wrap storage solution, the Household Essentials 580RED Storage Container can manage up to 25 pounds of storage items without the material tearing or warping. Sturdy handles are on all four sides for easy handling, and they are stitched tightly, so they can hold all the weight you'll put in the container. The organizer stores your gift wrap in an upright, vertical position and has a grid insert that keeps each roll separated, protected, and organized. Thanks to the durable fiberboard throughout the container, the sturdy construction allows it to be stackable with other units. The fiberboard is overlaid with holiday-colored fabric that is both high-quality and attractive. You can organize and store all your holiday items, from gift wrap and ornaments to your holiday china.
Household Essentials 580RED Wrapping Paper Storage Container
IRIS USA WPB-40 Vertical Wrapping Paper Box
The IRIS USA WPB-40 Vertical Wrapping Paper Box has a simple but clean design and is made with sturdy plastic materials throughout. The plastic container protects your wrapping materials from dust and grime, and it can be easily cleaned with a rag or paper towel. The transparent cover conveniently allows you to see all of your wrapping paper rolls at a glance, and it can be stored inside the bin when it's not in use. The box can hold up to 20 rolls of wrapping paper, and it comes equipped with comfortable handles on either side for easy management and transport.
Buying holiday gifts for your loved ones is an exciting and joyous experience, but wrapping them can be a bit of a chore. Getting your wrapping materials organized in a way that works for you is the key to a more enjoyable and stress-free wrapping session. With one of the great-functioning and fine-looking wrapping bins here, you will be able to check gift wrapping off your to-do list in a snap.
Editors' Recommendations