Having enough space to keep a guest room is always ideal. However, for many people who live in a small home or apartment — or even a large home with a bunch of people — it isn't always an option. This is where sleeper sofas can be the ultimate game changer.
"You can't go wrong with a sleeper sofa," explains Eleanor Trepte of design duo DeKay & Tate. "You always have the extra sleeping arrangement at your fingertips if necessary, and when it is not in use, your guests will never have to know! It will always be the most space-efficient option within a home, whether you are working with a small or large space.
Sleeper sofas are available in a wide range of budgets, upholstery types, aesthetics, shapes, and sizes, so finding the right one can be a little tricky. However, there are considerations you should take into account before choosing the perfect sleeper sofa, according to Trepte.
First and foremost, comfort should be key, and you should focus on the seating aspect of it. "Look for comfort in the sofa itself," suggests Trepte. Why? You are going to spend more time using it as a sofa than as a bed.
Second, look for something that aesthetically works in your space. "The sofa is usually the biggest piece in a room, so you have to be able to decorate with and around it," Trepte points out.
Finally, you want to take into consideration the functionality of the bed. For example, how comfortable is it, what size bed does it convert to, and how easily can it be converted into a bed and then back into the couch?
There are three types of sofa beds, and each has a number of pros and cons.
Sofa beds
These are the most common types of sit/sleep solution. A sofa bed is basically a sofa that easily pulls down into a bed. You don't need to remove any cushions off the couch to make the transformation — since the cushions are generally the sleeping mattress — so it is one of the easiest options.
Pull-out couches
While sofa beds pull down, this piece of furniture pulls out. First, you remove all of the couch cushions. Then, you pull a level out to reveal a real mattress. While the mattress might be more comfortable, pull-out couches usually take up the most space.
Futons
Futons, popular with college kids, utilize the same cushion to sit and sleep. The futon cushion flattens out along with the frame and instantly transforms into a bed.
Meanwhile, if you need help in choosing a couch for your small apartment, just read on further!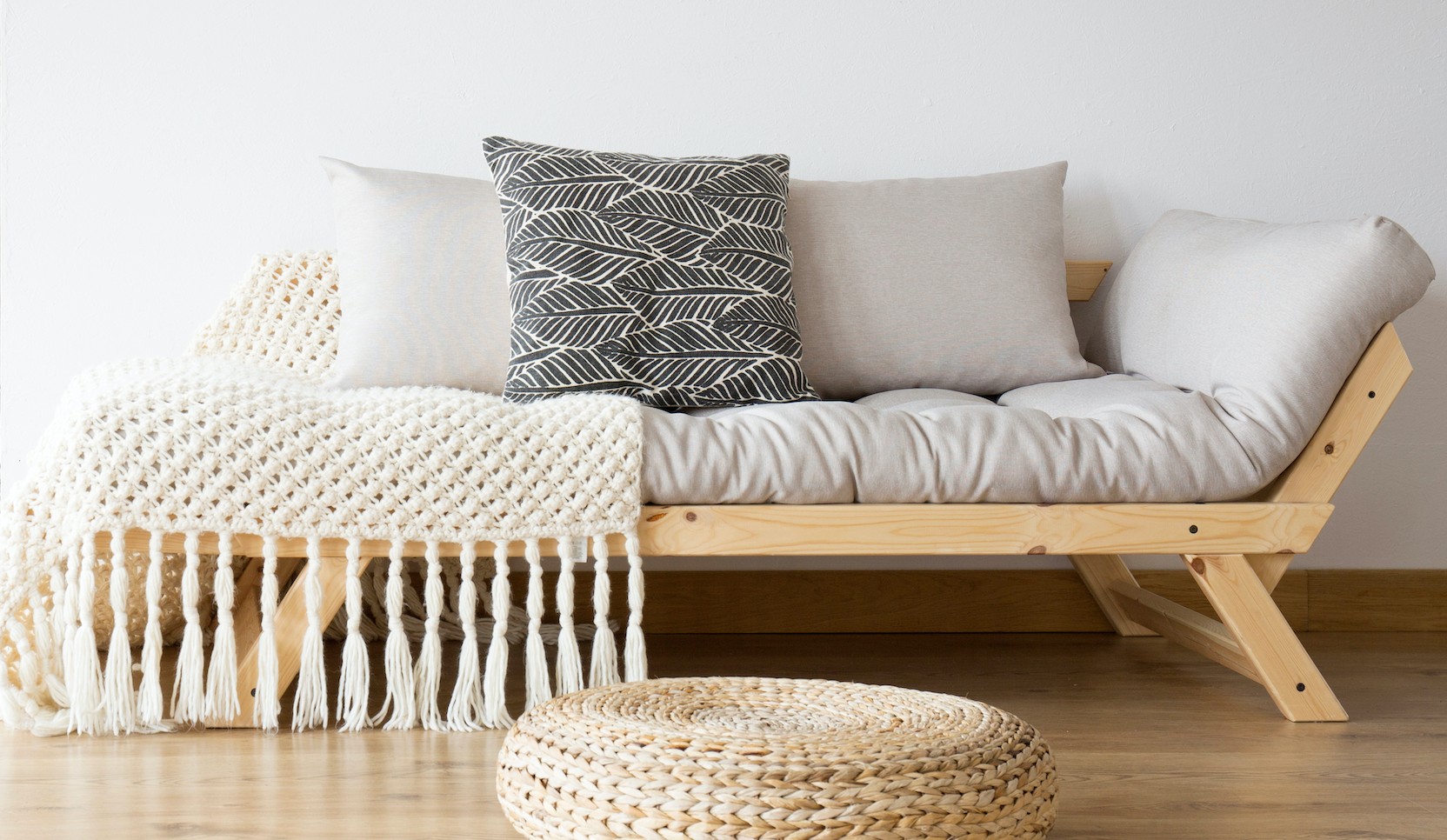 Editors' Recommendations