Cooking during the holiday season is a grand tradition in many families. Whether you tend to bring a dish to pass around, bake a dessert to share, or you cook the whole meal yourself from scratch, you need the right cookware and utensils in your kitchen. If you seem to cook more during the holidays than you do the rest of the year, you may not think of every piece of cookware you may need for your holiday meal. Here are a few last-minute cookware buys for the holidays that are commonly forgotten among many holiday cooks.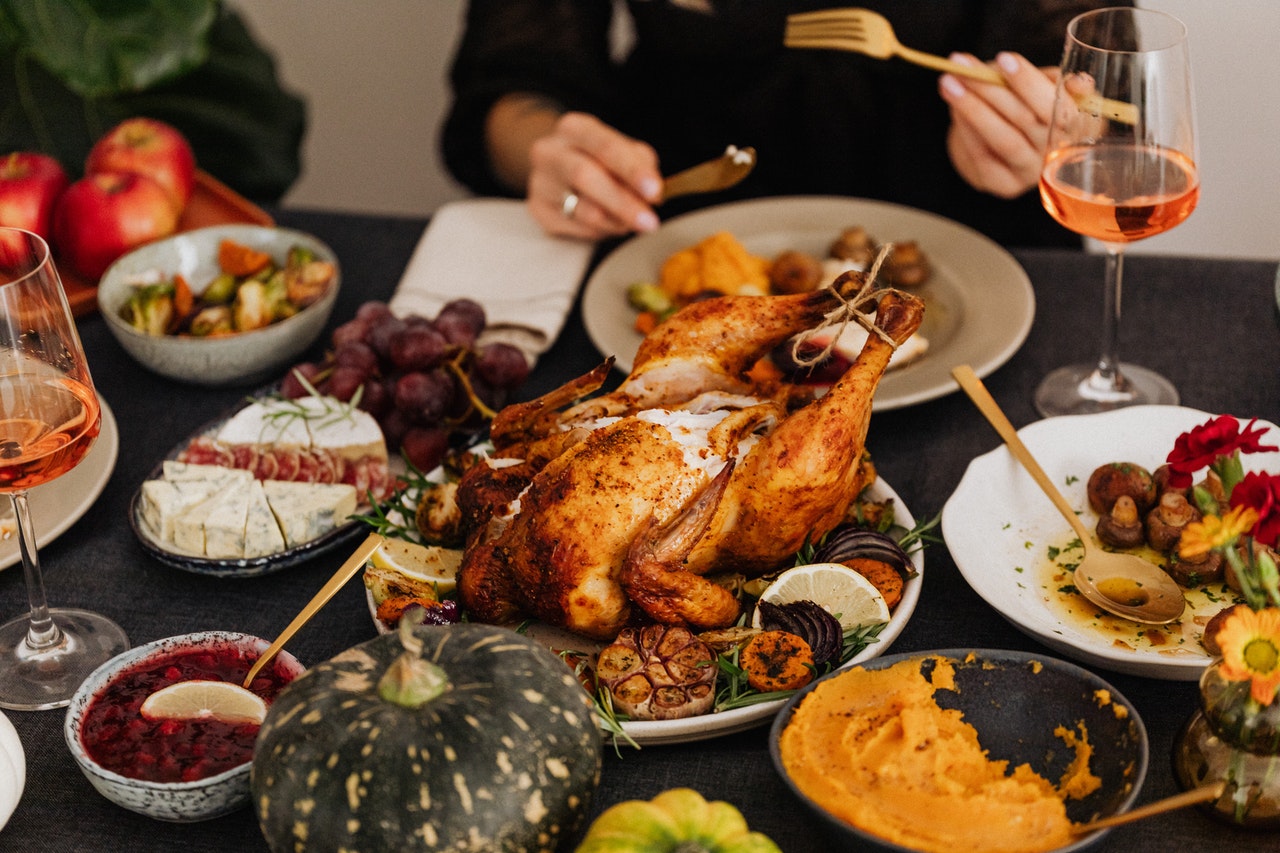 Cooling rack
Cookie exchanges are a fun holiday tradition, but the baking process can get stressful when balancing all the different dozens in their various states. You have the dough balls waiting to go in the oven, the dozen that's currently cooking, and the perfectly baked cookies that are cooling on the counter. You need to be sure you have all the right tools before diving into your cookie-baking craze.
In order to organize and speed up the prep and baking process, it's a good idea to have some cooling racks on hand. With these, you can transfer the cookies coming out of the oven off the cookie sheets and onto the rack so you can immediately load up the cookie sheets with the next dozen. OXO Good Grips Non-Stick Pro Cooling Rack is made with nonstick steel materials and comes equipped with handles on the side for easy and safe handling. You can even use this rack for cooling pizzas, resting meat, and so much more.
Elegant serving utensils
Nothing drabs up a beautiful family dinner like plain old serving utensils. When you've spent the whole afternoon painstakingly prepping, cooking, and roasting, you want the eating experience to be elegant and refined. Those plastic cooking spoons simply won't do.
Gourmet Basics' Kaylee Hostess Serving Utensil Set is one that is perfect in the arsenal of anyone who loves to entertain. It comes with eight pieces including a cake server, ladle, spatula, and pierced tablespoons. All pieces are beautifully made with stainless-steel materials that are dishwasher safe.
Dessert-serving dishes
The measure of any great chef or baker always comes down to the food's presentation. When you've made a beautifully crafted pie, a perfectly iced cake, or expertly baked cookies, your family's appreciation for your baking talent may fall flat if you serve your dessert in a worn-out or stained baking dish. Give your holiday dessert that extra bit of flair by serving it on an elegant and classic dessert serving dish.
LAUCHUH's Three-Tier Serving Stand is a great option for smaller desserts like petit fours, cupcakes, and cookies. The trays are made of dishwasher-safe porcelain china, and the metal rack has customizable display options due to a unique swiveling feature.
For cakes or larger, one-piece desserts, HBlife's Acrylic Cake Stand adds an elegant splash to your dessert table. The clear glass design allows your beautiful cake to be displayed, and it can even be adjusted for use as a salad bowl, punch bowl, or even to serve chips and dip.
If you love to cook for your family and entertain guests, your tasty dishes deserve to be made with the best utensils and cookware. This holiday season, reduce the cooking stress or add a bit of style to your food's presentation with one of our last-minute cookware buys. Your meals will be perfectly prepared, expertly crafted, and beautifully presented for your next holiday gathering.
Also, if you are looking for ways to be more eco-friendly with your cooking, check out our list of the best wooden spoons.
Editors' Recommendations