As the holiday season approaches, you're probably neck deep in ideas and schemes for getting the best possible gifts for your loved ones. As you check off that gift list for your family, friends, co-workers, and everyone else in your life, don't forget the importance of showing a little self-love. Whether you'd love a new gadget, a comfy addition to your home, or a treat for your next traveling adventure, we've got the perfect gift for you to give to you. Add yourself to your gift list and indulge in one of our favorite options for the best gifts to give yourself this holiday season.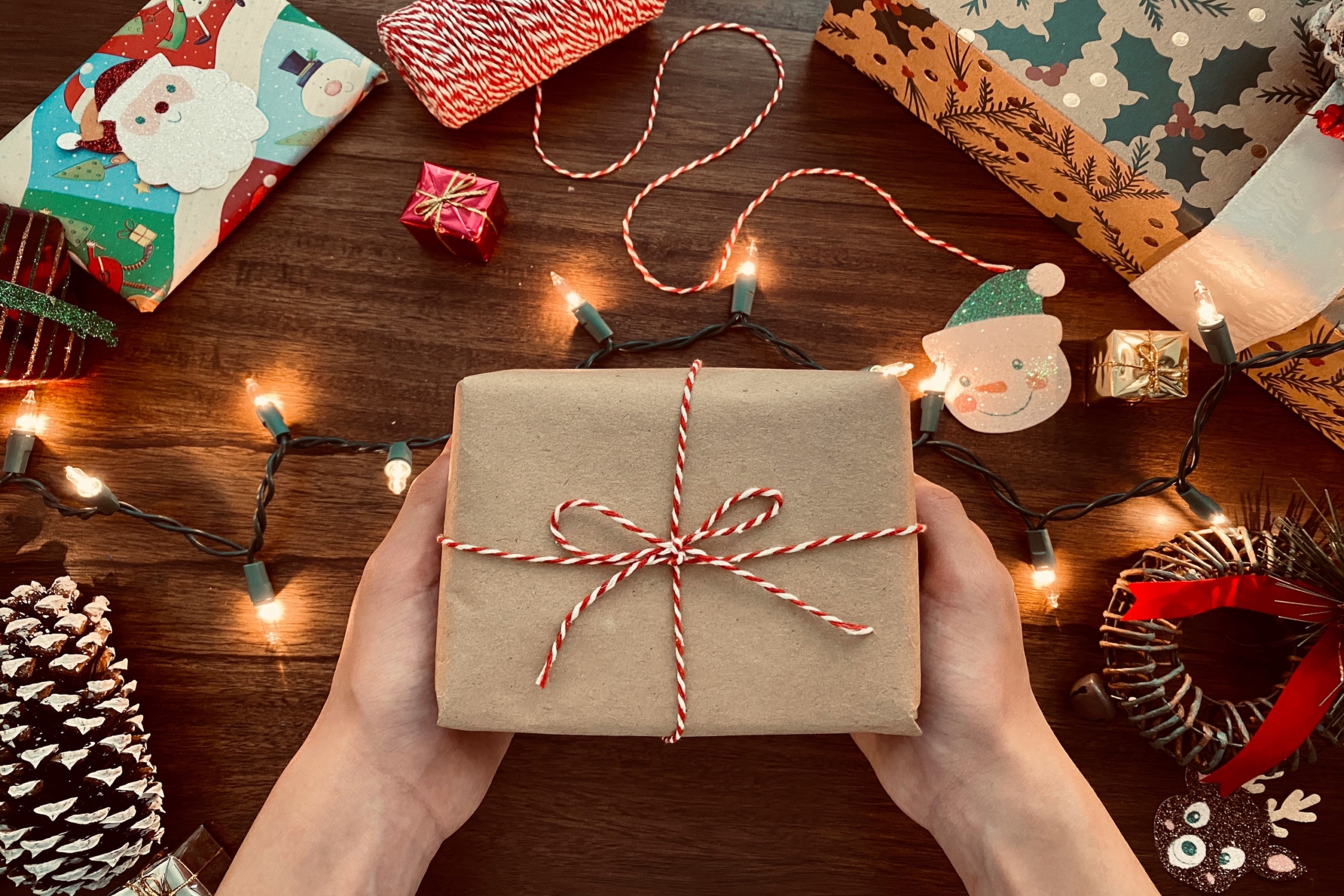 Apple AirPods
Whether you're jamming at the gym, binge-watching while you clean, or tuning in to your favorite podcast on your commute, a quality headset or headphones are a must. Convenience meets quality with Apple AirPods, which will make your audio experience as easy as breathing. These Bluetooth headphones automatically turn on when connected to your device and automatically begin playing when you put them in your ears. With their superior power saving features, they last for up to five hours on a single charge. When it comes to accessing your media and entertainment on the go, you deserve the best.
HoMedics UV Clean Phone Sanitizer
Your phone is arguably the most essential tool in your life. Since you carry it with you everywhere, though, it touches a lot of surfaces: From the tabletop at a restaurant to the phone stand on your gym's treadmill. That many surfaces cake on a lot of germs, which transfer to your hands and eventually all over your home. Keep your phone clean and sanitary by splurging on HoMedics UV Clean Phone Sanitizer. It uses UV-C Germicidal LED lights to kill 99.9% of germs within 60 seconds. You can even use it on other items like keys, glasses, or jewelry to have peace of mind when it comes to spreading those nasty germs.
InnoGear Essential Oil Diffuser
Aromatherapy can be a useful practice that elevates your mood and gives any space a more pleasant and peaceful feel. Essential oils are widely used in aromatherapy and, coupled with an oil diffuser, they make your home or office space smell and feel great. InnoGear's Essential Oil Diffuser is a great diffusing option, as it has two different misting options as well as mood lighting in eight different colors. It's compact and has a sleek design that fits well in any home or office space.
Comfy Sheets 100% Egyptian Cotton Sheets
Your quality of sleep is vital to how productive you are the next day, so ensuring that your bedding gives you the highest levels of comfort is essential. Egyptian cotton has long been the leading material in luxury bedding, and Comfy Sheets 100% Cotton Sheets meet those expectations. They have a 1000 thread count and are constructed with a sateen weave for ultimate softness that lasts a lifetime.
Away Bigger Carry-On luggage
Visiting new, faraway places is an exhilarating and enlightening experience. Travel, however, comes with its own stresses. When it comes to packing your essentials and keeping you connected, Away Bigger Carry-On luggage does its part to ease some stress during a long day of travel. It has a tough shell that will protect your belongings as well as wheels that spin 360 degrees for easier management while running through an airport. To avoid the irritation of dead batteries, this luggage has a rechargeable battery with that you can charge your phone up to four times.
You work hard all year long, and you deserve a treat this holiday season. Splurge on a bit of self-care and get a gift for you this year. Get a cool new device, pamper yourself, or make your next travel experience that much better with one of our favorite picks for the best gifts to give yourself this holiday season.
Editors' Recommendations