Cookware sets are a great gift to give — be it to yourself or a loved one moving into a new apartment or home. Even if you have random pots and pans, things get lost over the years and lids go missing. Having one complete set makes cooking that much easier and more enjoyable. If you're going to invest in one, Farberware is a name that's been around forever. It's known for its durability and nonstick coating, and right now there's a 20-piece set on sale at Walmart for 15% off. This is the perfect time to stock up for yourself or surprise a new homeowner with the perfect housewarming gift.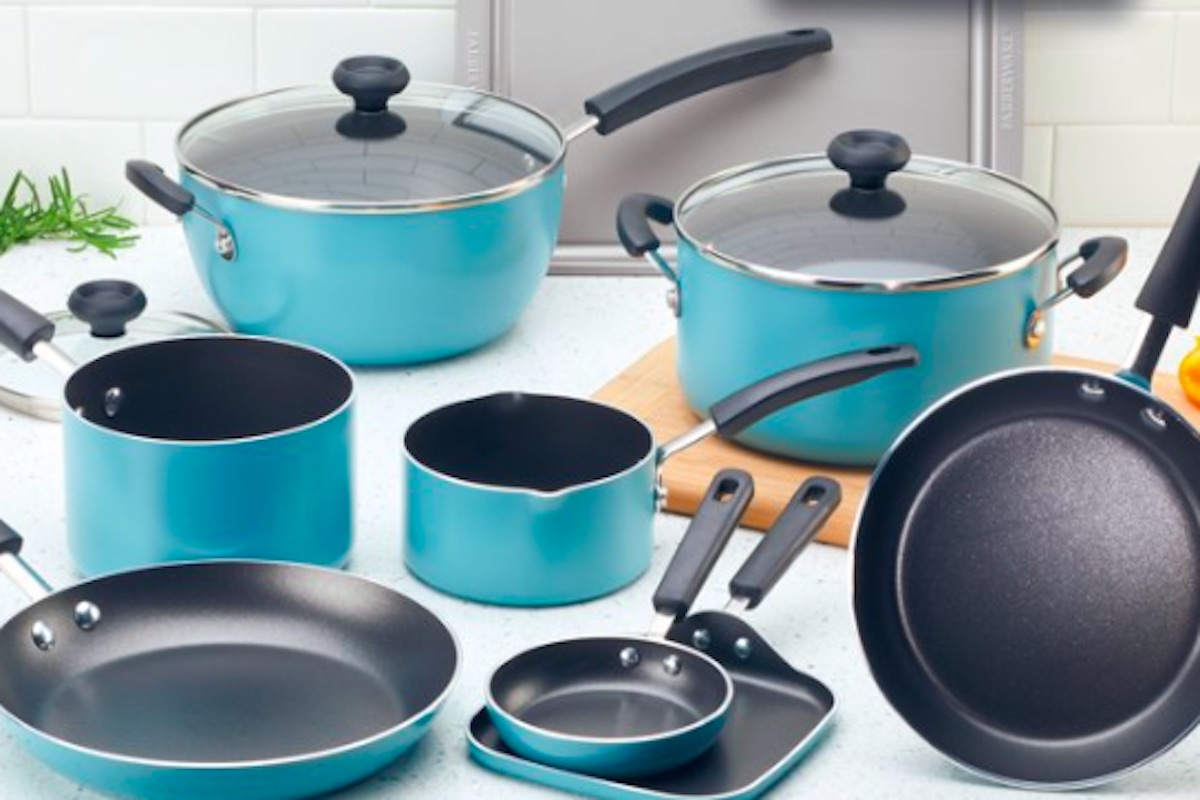 Farberware 2o-piece aluminum nonstick cookware set
This gorgeous set, which normally sells for $69.97, is on sale right now for $59.97. It comes in either aqua or grey and, in addition to the cookware itself, you also get a 9″ x 13″ sheet pan and three food containers as an added bonus. The set comes with saucepans, frying pans, pots, and glass lids to match. With a range of sizes, this set gives you everything you need to whip up dinner for the entire family.The cookware is also oven safe up to 350-degrees. The food containers can be used to store leftovers and they are airtight and promise not to leak.
The mini frying pan and griddle are perfect if you're making dinner for one and everything in this set is super easy to clean.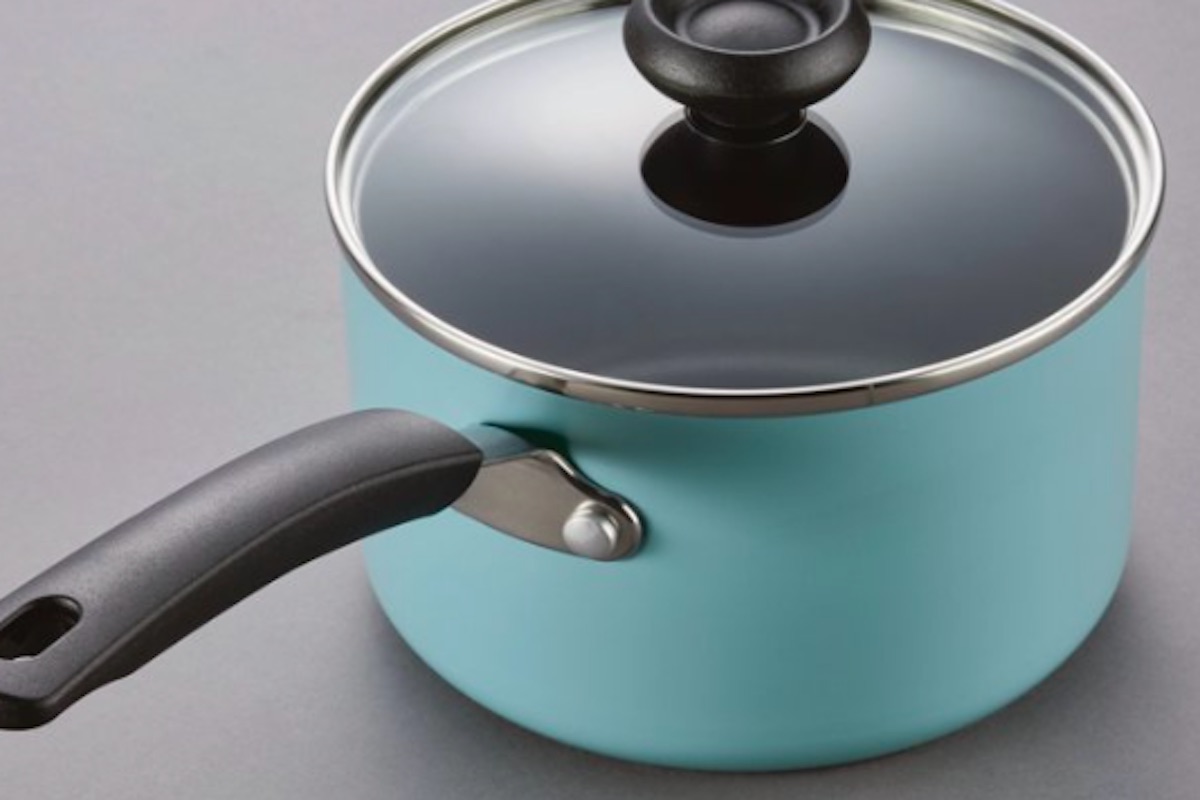 Perfect for new home cooks
This set is perfect for people just learning to cook or who want to do more cooking in versus eating out all the time. It's not too expensive to invest in and it will last a long time. There are cookware sets out there that can add up to thousands of dollars but until you know exactly which items you'll use and get the hang of cooking, why spend all that money? This set will get you well on your way to becoming the Gordon Ramsey of your home as long as you invest the time and have a little patience.
Farberware has been around since 1900 and has graced the kitchens of millions. They also have utensils, measuring cups, cutting boards, and more, so you'll have a chef's kitchen in the comfort of your own home. As you add onto your collection, Walmart has matching knife sets in aqua and grey as well. We love the aqua color to add a pop of color to your kitchen.
Why not invest in a cookware set that's durable, scratch resistant, and nonstick when it's on sale? Sure, you could wait until your birthday or the holidays, but at this price, sometimes you have to just decide to treat yourself. Your guests and family will thank you as you whip up new recipes or cook old family favorites in your new cookware. All that's left to do is a little food shopping, prep, and before you know it, you'll be impressing everyone you know with your mad cooking skills.
Editors' Recommendations