If you've got carpet in your home, you know how difficult it can be to keep it clean — especially if you have pets or kids. Having a reliable carpet cleaner can help relieve some of the anxiety when everyday messes happen. But finding a carpet cleaner isn't easy or cheap. Luckily, Walmart has you covered by offering a huge savings on one of the best carpet cleaners on the market. At nearly half off, this sale is more than enough reason to buy yourself one.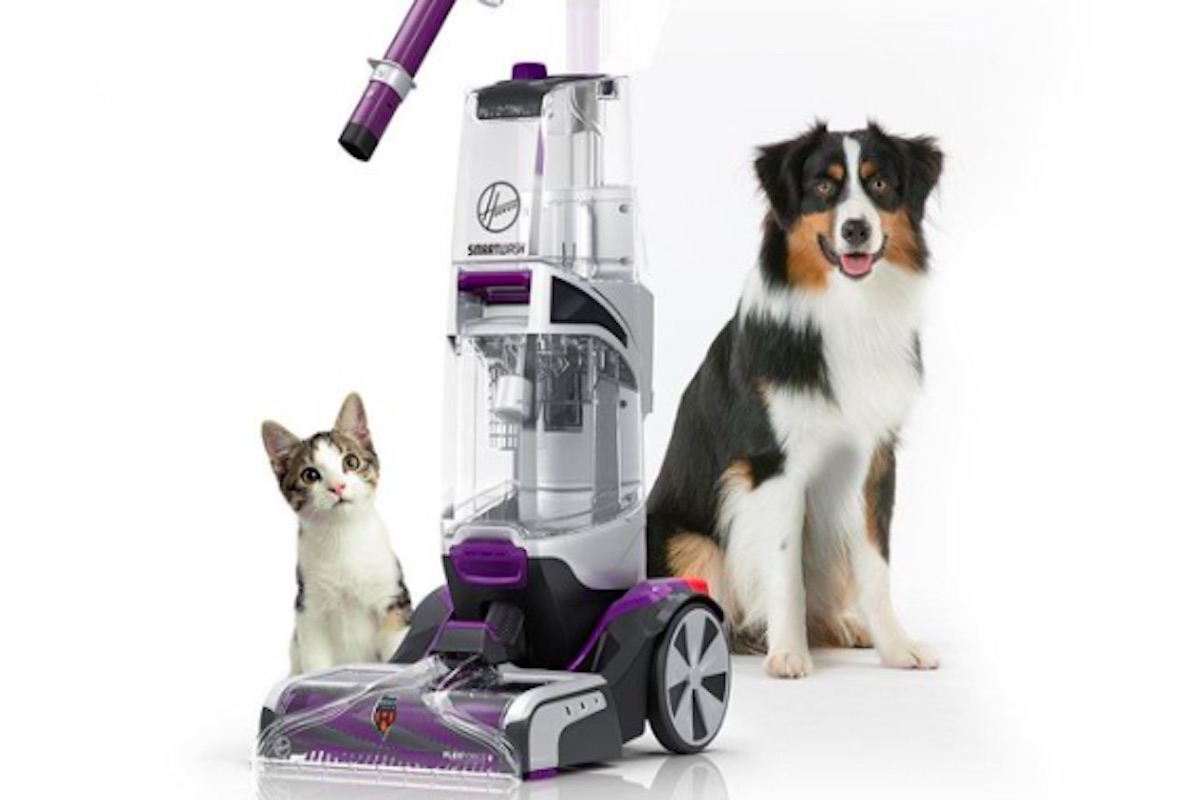 Hoover Smartwash pet carpet cleaner machine
Hoover is a name you can trust when it comes to carpet cleaning and their Smartwash machine lives up to the challenge. Simply push forward to clean the carpet and back to dry. This vacuum has a removable handle so you can get stubborn stains out fast, even on your couches and other fabrics. There's no mixing solutions or anything — the machine premixes the right amount of cleaning product. Simply turn it on and you'll have the satisfaction of watching stains come out right before your eyes.
The Smartwash usually sells for $299 but it's on sale now at Walmart for just $179! That's a massive deal. If you've ever gotten on your hands and knees to scrub a carpet stain, you know how frustrating it can be. This machine allows you to use it as you would a vacuum and the stains come out every single time. No more buying carpet cleaners that often don't work, especially on pet stains.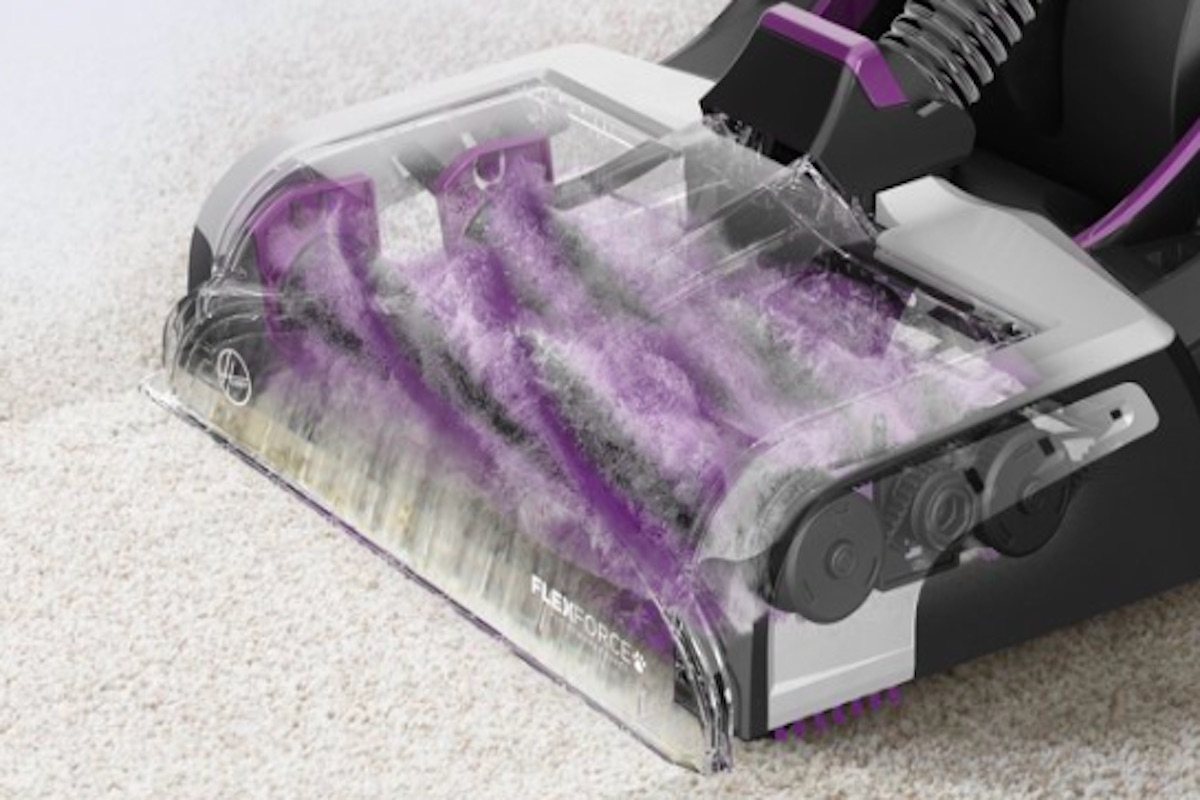 How often should you clean carpet?
The Carpet and Rug Institute recommends people professionally clean their carpet every 12 to 18 months, but you won't have to if you buy the Smartwash. The Hoover comes with a trial size Paws & Claws carpet cleaning shampoo, so you can test out cleaning your entire carpet yourself. Not only will it keep your carpets looking clean and fresh, it will get all the dust and allergens out of it, so your family stays healthy. It also helps guests who may be allergic to pet dander when they come to visit.
Vacuuming alone isn't enough to keep your carpets clean. Sure, it will remove dirt, crumbs, and other particles that inevitably find their way into your carpet, but it won't get the deep, hidden stains out. If you have pets or kids, you know those exist all over your home.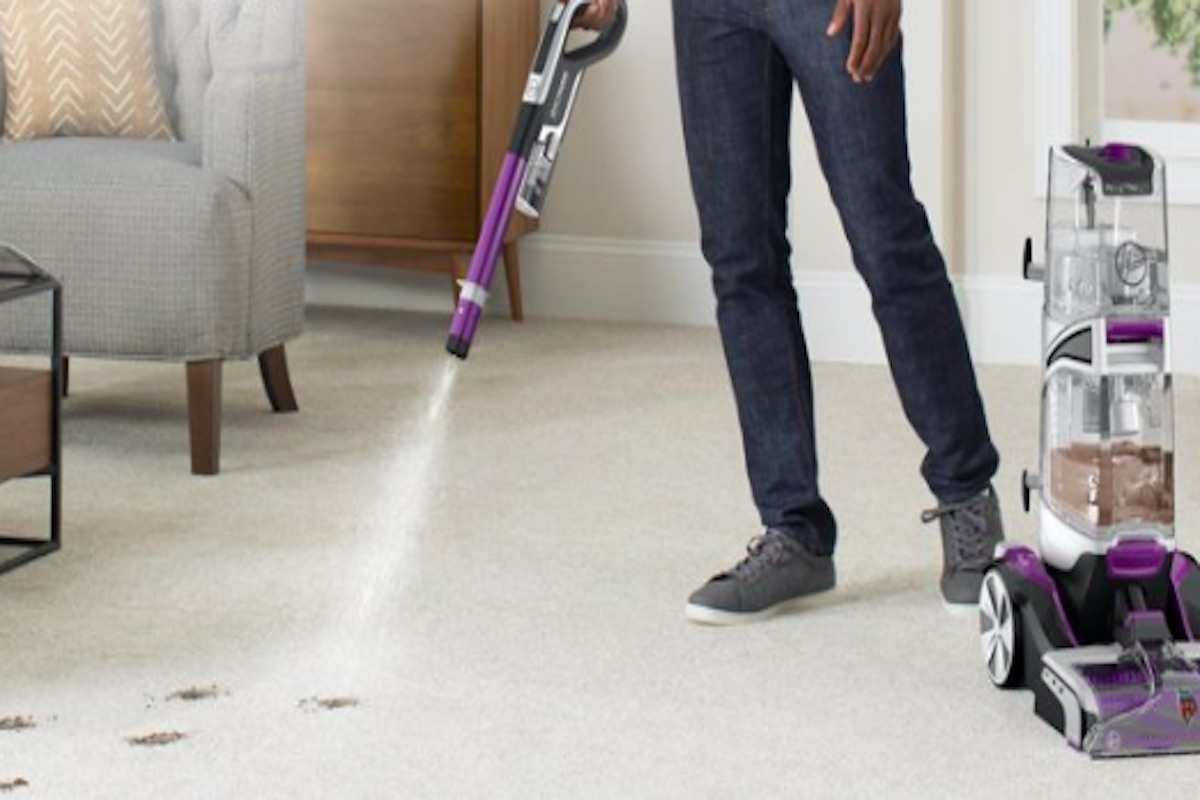 The Smartwash system holds one gallon of water, so you can get a big area done before you have to change the water. With a 22-foot cord, you can also get around a large area of the house without having to plug it into a different socket. Cleaning isn't anyone's favorite way to spend an afternoon, but your carpets will thank you when you're done. You'll also feel good knowing you've made your home cleaner and healthier for all those who live there — including your fur babies.
The best part is this model comes with a five year warranty, so if anything breaks down, you're covered. This sale doesn't last long, so head on over to Walmart.com and invest in your home.
Editors' Recommendations