If you have a pool in your backyard, you already know that keeping it clean can be quite a chore. Once you figure out which methods work best for you (climate, water type, etc.), you'll eventually need to replace your pool filter cartridges. This may sound like a simple task, but the type of pool filter cartridge you choose can affect how long the water stays clean, and if you're like most people, you want to replace your filter as little as possible not only for financial purposes but for time-saving purposes as well.
Pool filter cartridges with a higher surface area catch more particles than those with a smaller surface area. Also, a good filter should catch both large and small particles (up to 10 to 15 microns) to keep your water sparkling clean. Better replacement filter cartridges mean fewer oils and chemicals in your water, too, which is better for your skin and the liner in your pool (if you have an above-ground pool).
Pleatco Replacement Cartridge
Best overall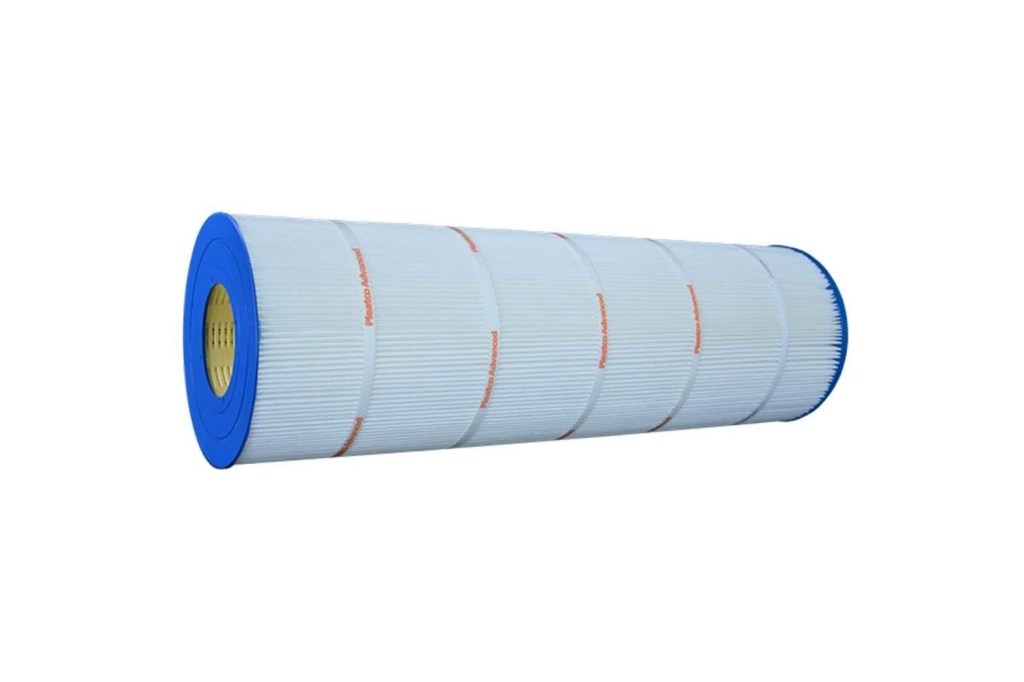 The USA-made Pleatco replacement cartridge is designed to fit both pool and spa cleaning systems. It's made from high-quality bonded filtration fabric, and its 50% open ABS cores allow for maximum water flow through the filter, leaving the water cleaner and safer for you and your family. The end caps resist chlorine degradation, so they last longer, which means less time and money spent replacing filters.
Intex Type A or C Replacement Filter Cartridge
Best value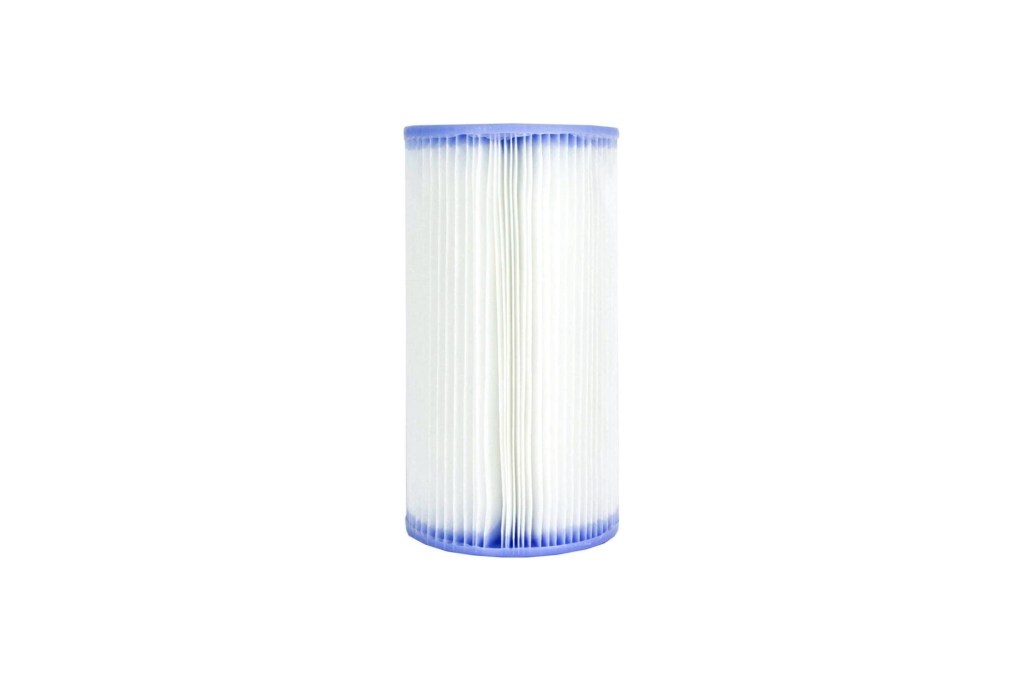 These replacement cartridges fit several types of filters, so odds are they will work for your backyard setup. And as a pack of six filters, it'll be hard to find a better deal. They're made from Dacron material, which is very durable. These cartridges are great for smaller pumps between 530gph to 1500gph.
Unicel Hot Tub and Spa Replacement Filter Cartridge
Best for spas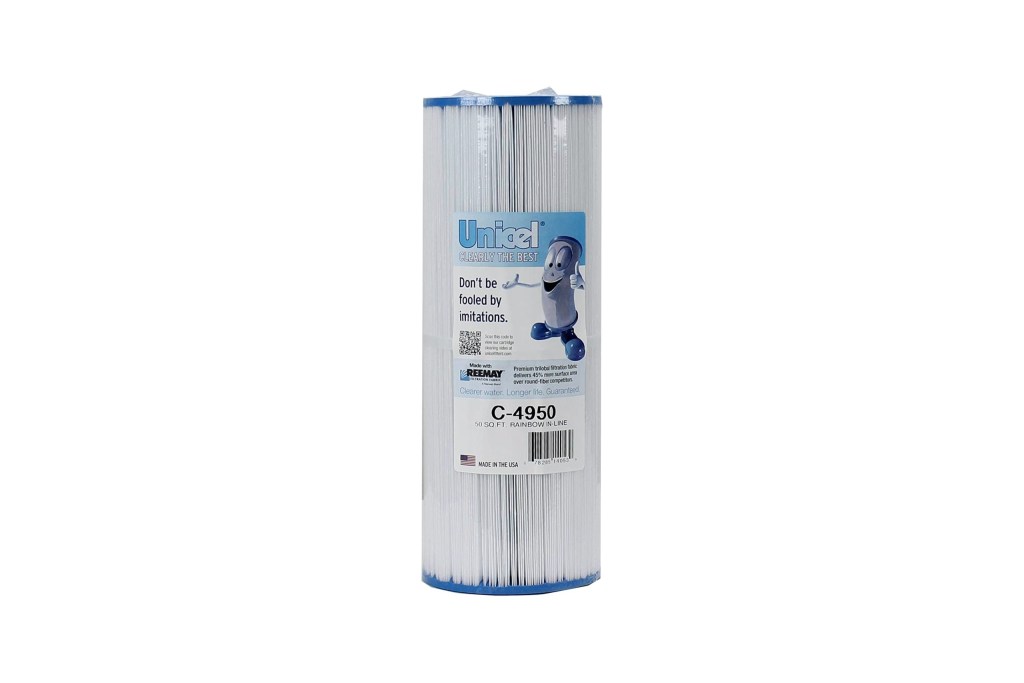 The Unicel filter is a 50-square-foot filter that is made in the USA from heavy-duty polyester, which lasts longer than other materials. The cartridge also has more pleats than many other filters, which means more filtrations, and, thus, cleaner water.
Cartridge pool filters are a great choice if you maintain your own pool. They're low maintenance, cost-effective, and clean better than many sand filters. Remember, they're mostly designed for smaller pump speeds, so check your pump's specs before purchasing any new filters. A higher flow rate might cause the water to bypass the filter system, which can lead to algae buildup. And if you're looking for more great ways to keep your pool clean, check out our top choices for the best pool chlorine floater.
Editors' Recommendations