One other big benefit of cartridge filters is that you don't need to do any backwashing. After about six months, when there's plenty of buildup on your cartridge, you can just take it out and clean it with a garden hose. Super easy. However, eventually, you will need to replace your cartridge, and that's when things get confusing. That's why we have some recommendations for you.
Pool filter cartridges use their higher surface area to catch more particles. They can also catch smaller particles, up to 10-15 microns. That means they will keep the water even cleaner, collecting more oils and chemicals. That also means cartridge filters will keep maintenance costs down. And they won't stain your pool.
Pleatco Replacement Cartridge
Best Overall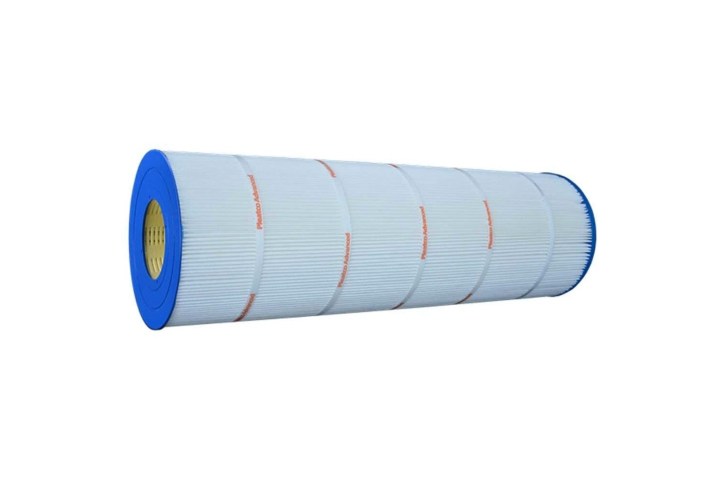 This replacement cartridge is designed to fit both pools and spa cleaning systems. It's made from high-quality bonded filtration fabric. And it's 50% open ABS cores allow for maximum water flow through the filter, leaving the waters cleaner and safer for you and your guests.
Intex Type A or C Replacement Filter Cartridge
Best Value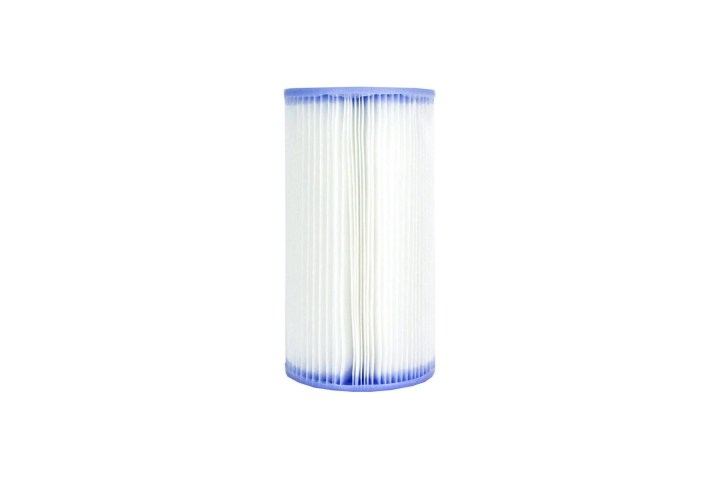 These replacement cartridges fit several types of filters. And as a pack of six filters, it'll be hard to find a better deal. They're made from Dacron material, which is very durable. These cartridges are great for smaller pumps between 530gph to 1500gph.
Unicel Hot Tub and Spa Replacement Filter Cartridge
Best for Spas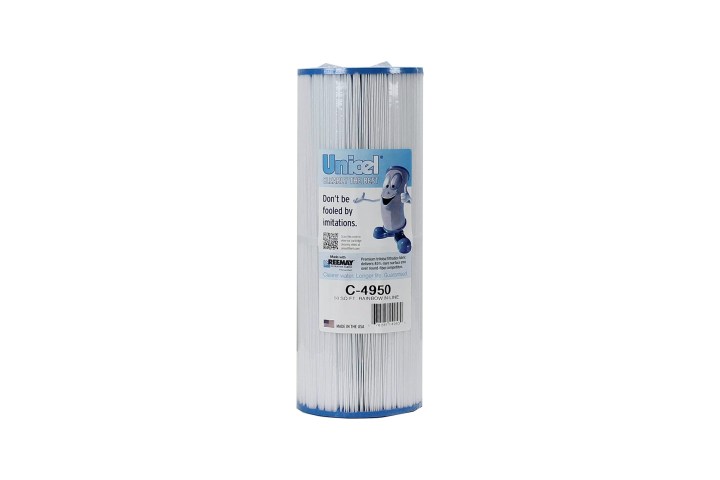 Even though the Pleatco can be used for spa baths, if you have a hot-tub or run a spa, you might be interested in a dedicated filter. The Unicel is made from heavy-duty polyester, which lasts longer than other materials. The cartridge also has more pleats, which means more filtrations, for cleaner water.
Cartridge pool filters are a great choice. They're low maintenance and cost-effective and clean better than many sand filters. Just remember, they're mostly designed for smaller pump speeds. A higher flow rate might cause the water to bypass the filter system, which can lead to algae buildup. So please make sure to follow the manufacturer's recommendations.
Also, keep your pool clean by using one of our top choices for the best pool chlorine floater.
Editors' Recommendations