When it comes to a home's outdoor spaces, you want an atmosphere that's both cozy and stylish. More and more people are paying attention to the vibe of their front yards and backyards as places to relax and entertain guests, and landscape design is key to getting the look and feel of your outdoor oasis just right.
Joe Raboine, an outdoor living expert and director of Residential Hardscapes with Belgard, and Stephen Poulakos, the director of Town Planning and Design at Seabrook, caught us up on the latest landscape design trends for summer 2022.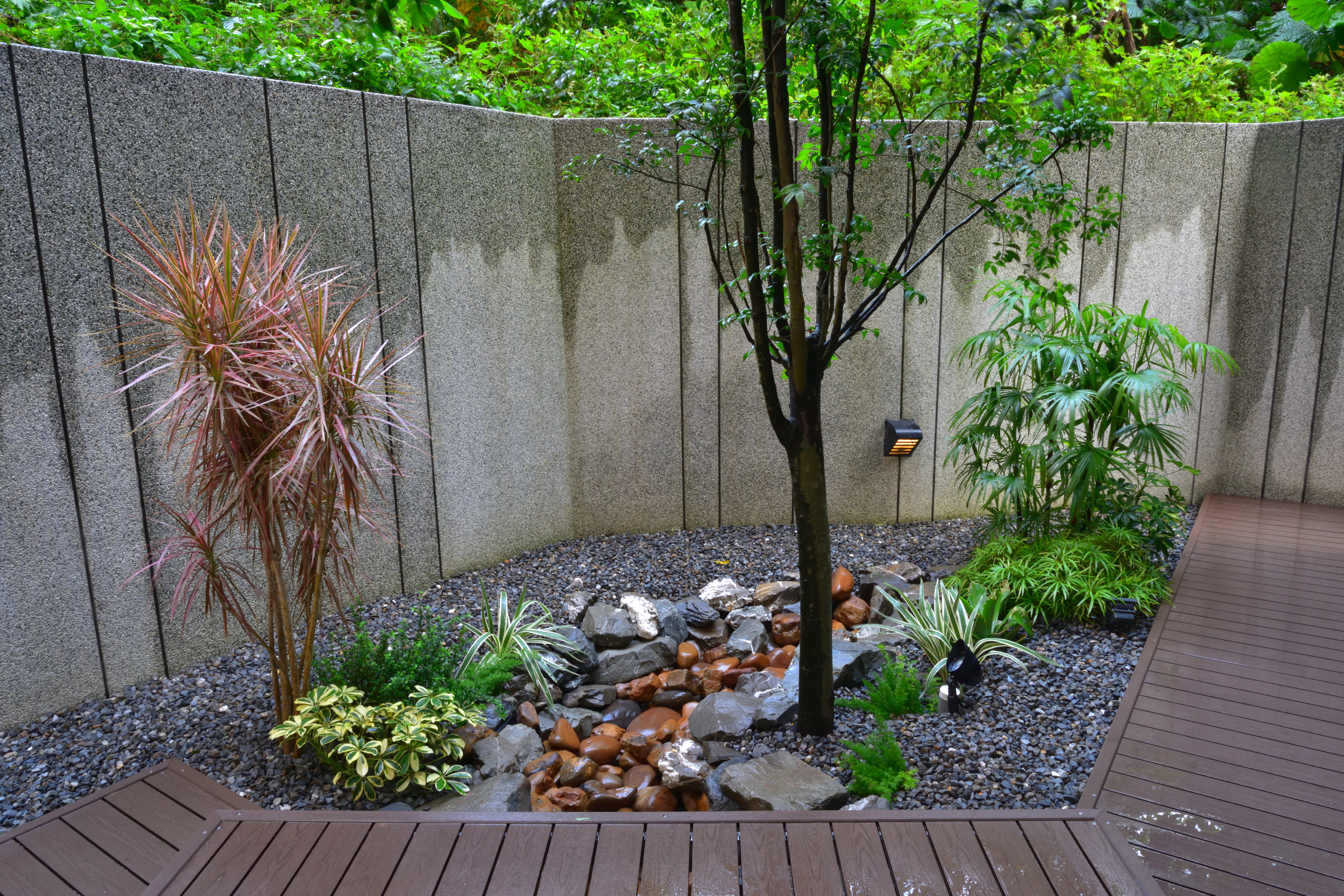 Functionality
For many, a home's outdoor spaces aren't there just to look pretty. These areas are extensions of the house — Plein air rooms of their own. Therefore, they need elements that make them functional, such as seating, counter space, outdoor kitchen appliances, screens and dividers, rugs, lighting, and even WiFi.
"Spending more time outdoors drives a need for functionality, making the space as efficient as possible," Raboine said, noting that defined rooms are also "in" with homeowners who want their outdoor spaces to feel functional and complete.
"Whether it's an outdoor kitchen, office, or living room, we are seeing homeowners lean toward creating more efficient outdoor spaces," he added. "Homeowners want to use outdoor living on a day-to-day basis to unwind, connect with nature, and take advantage of the health and well-being benefits the outdoors provide."
Simplicity
Experts say that simple design is becoming more and more popular for outdoor areas. According to Raboine, this often takes form in modular design and geometric patterns.
"Simplistic patterns offer an uncluttered aesthetic, which can allow you to emphasize furniture or other features," he said. "Large format patterns also lend themselves to a more modern, less cluttered look. Modular styles also lend themselves to more efficient installation."
Monochromatic colors, sometimes with an accent color, are also a big hit for outdoor landscaping. Designers and homeowners are trending toward keeping it light and fresh — not too many patterns or colors that could overwhelm a space.
"Lighter, tone-on-tone color palettes continue to be popular, but we are seeing more accent colors and accessories incorporated to create a brighter, or contrasting, space," Raboine says. "Like interior design trends, the use of cool, monochromatic tones with choice accent colors is bleeding into outdoor living design."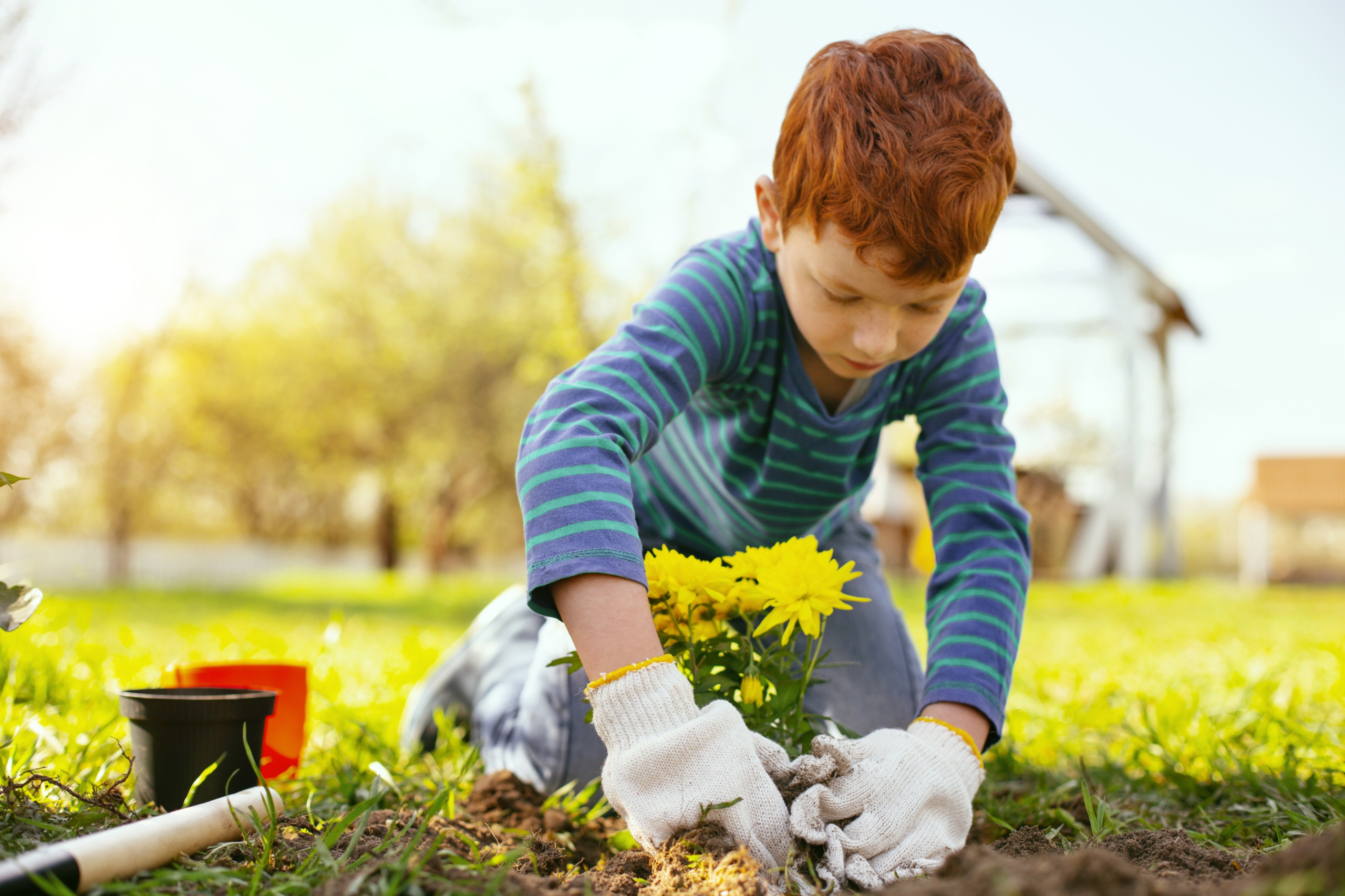 Environmentally friendly design
Living al fresco requires you to think about how you're impacting the natural world around you. According to Poulakos, environmentally friendly landscaping is trending in 2022. Traditional landscaping, while desirable to some, is often less environmentally friendly than what's currently trending.
First, Poulakos notes that large lawns and perfectly manicured landscapes are outdated in sustainable landscaping because they require excessive amounts of water, fertilizer, and chemicals that harm the environment.
"Bees and other creatures need the leaf clutter and other dormant plants found in our gardens to get through winter," he said. "Consider replacing [lawns] with wildflowers and other native perennials and groundcovers."
There are several types of gardens you can have in your yard that contribute positively to the environment, Poulakos explained.
Rain gardens
With a rain garden, you'll want to arrange your landscaping so that it retains water for future use. This helps save water for your gardens.
"Water is precious," Poulakos said. "Retaining water on and near your lot through specific landscape design helps for future watering and creates more diversity and beauty through all seasons."
Native plant gardens
According to Poulakos, exotic plants are no longer trending, especially if you want peak sustainability in your outdoor space. They often need extra water, whereas native plants are not as wasteful.
"Using plants that are either native to a region or do not require excess irrigation to thrive are key," he said. "Focus on using as many native plants as you can to help your landscape 'fit in' to the surrounding environment."
Kitchen and healing gardens
A kitchen garden is where you plant fruits, vegetables, and other plants that you can use to cook. You can also turn this into a children's "victory" garden, where you teach them to grow produce and create a healthy garden.
"To escape the pressures of today's world, having gardens that include calming scents or herbs for healthy cuisine is more popular than ever," Poulakos said. "We can use our landscape design to help feed our souls and families."
Poulakos also suggests smokeless fire pits and LED lights for your outdoor space.
Homeowners are increasingly seeking functional outdoor spaces that include room for cooking, relaxing, eating, and more — including sustainable gardening. People are striving for simplicity, but not necessarily perfection, in their outdoor living areas, according to Raboine and Poulakos. Because your yard is an extension of your home, landscaping is essentially interior design with the elements in mind.
Editors' Recommendations