If you are looking for ways to be more eco-friendly with your cooking, a set of wooden spoons is a sustainable product that not only is natural and organic, it is nonreactive to acidic foods unlike metal and don't give away particles when heated. Their ability to stay in hot liquid for long periods without absorbing too much heat makes them ideal for when you need to keep stirring constantly.
Considered by some the most humble of kitchen implements, our selection includes only the most refined wooden spoons made of the finest timber out there. You want them to be comfortable to hold, reliable when you need a good scrape or a heavy stir, and for them to last long enough to become your favorite utensil.
Eddington Italian Olive Wood Cooking Spoon
Best wooden spoon overall
Our top choice for those who want the very best, the Eddington Wood Cooking Spoon is made from one single piece of carefully harvested Italian wood from trees after the olive season ends. Hand-crafted to the perfect size, this premier utensil makes all your cooking easier and a bit classier with its refined look and unmatched performance.
OXO Good Grips Wooden Slotted
Spoon
Best slotted wooden spoon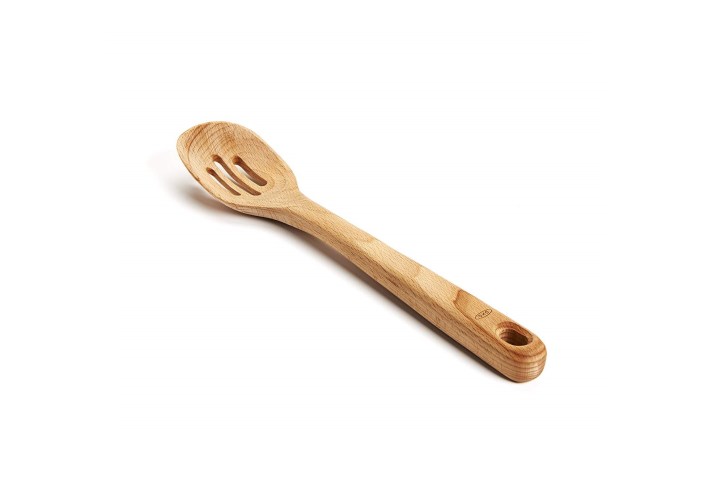 When it is time to serve your slow-cooked recipes, the OXO Good Grips Slotted Spoon makes it easy and neat to strain that juicy meat and potatoes out of the pot. With a large handle and a big spooning capacity, this solid and super-affordable option should be in every home kitchen in the world. A basic but essential kitchen tool.
Adloryea Wooden Spoon Set
Best wooden soup spoon set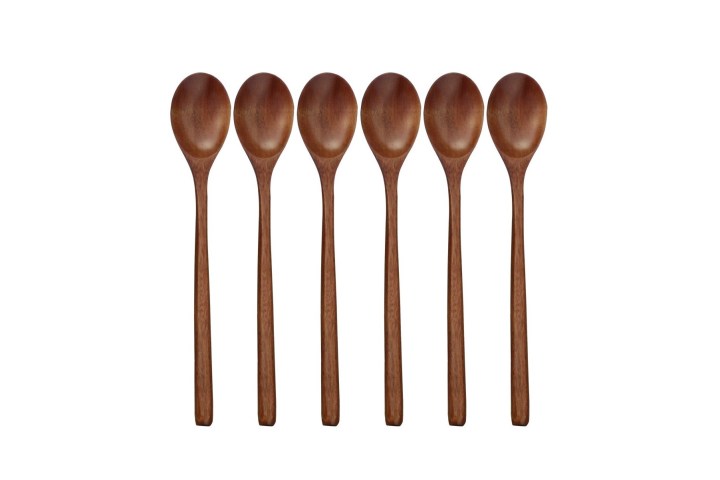 This multifunctional option won us over for its beautiful design and useful versatility. The Adloryea Wooden Spoon Set is a unique alternative with the perfect size. Small enough to be used as a soup spoon but long enough for cooking purposes, this set of six is made of Nanmu wood, a lightweight but sturdy species that is renewable and eco-friendly.
Whether tossing salad, mixing batter, or stirring a pot of soup, a wooden spoon set will make your life easier when you cook. No need for the shiny colors of silicone when you can enjoy the timeless feel of a handcrafted piece of high-quality woodware in your hand. Serving and plating become art when you can sweep a stroke of sauce with the back of a wooden spoon.
Editors' Recommendations