It isn't until you're in the market for a new toothbrush holder that you realize how essential this item is to your daily life. Finding the right one helps ensure your oral health while being a decorative item for your bathroom.
Toothbrushes come in so many shapes and sizes these days that you need to keep versatility in mind when you are looking for a toothbrush holder. After all, you won't have the same toothbrush forever and you want to find a holder that accommodates any size brush. Finding a toothbrush holder that is easy to keep clean and doesn't accumulate water is also important for the health of your mouth. And, of course, you want to add a sense of style to your bathroom. Look for a holder that matches your taste and that encourages you to reach for that toothbrush twice a day. Let's take a look at our favorites.
Joseph Joseph Toothbrush Holder
Best toothbrush holder overall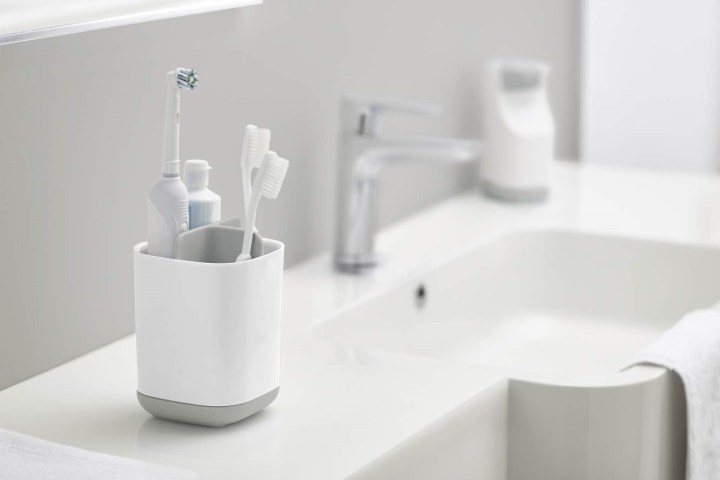 Store your toothbrush and toothpaste in style with the contemporary Joseph Joseph organizer. This multifunctional bathroom caddy features a sleek appearance that looks clean and matches most bathroom decorations. It holds more than one toothbrush along with other oral hygiene products for greatest convenience.
HBlife Stainless Steel Toothbrush Holder
Best steel toothbrush holder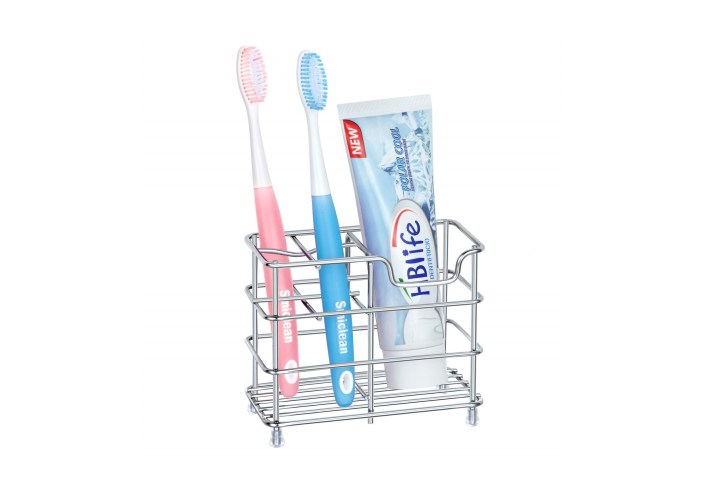 With four toothbrush slots and one for toothpaste, the HBlife Holder is a great solution for the entire family. It features a lightweight design that is sturdy and easy to keep clean which complements the busy lifestyles of multiple users. This durable toothbrush holder is made from food-grade stainless steel, so you can be sure that it'll never rust and is safe to store your toothbrushes.
Airmoon Mini Ceramics Toothbrush Holder
Best minimalist toothbrush holder
If you appreciate functional items that make a statement while almost disappearing into the background, you will love the Airmoon Mini Ceramics Toothbrush Holder. Its minimalist design never takes away from its great appearance or functionality. Use it to hold any size toothbrush with ease and practicality.
Keep your bathroom looking great and your toothbrushes clean with the right toothbrush holder. Oral hygiene is important and with the right holder from our list, you can ensure that your toothbrushes air-dry properly to keep you smiling confidently.
Editors' Recommendations