It can be frustrating when you need a 1- or 2-foot extension cord to plug in a lamp, but you only have extension cords that are 6 feet or longer. To avoid that scenario, make sure you have short extension cords on hand, such as these useful models.
Measuring 1 to 3 feet in length, a short extension cord helps fill the gap between an electrical device's cord and the closest electrical outlet. When you encounter such a gap, consider these helpful short extension cords.
Etekcity Short Power Extension Cord
Best overall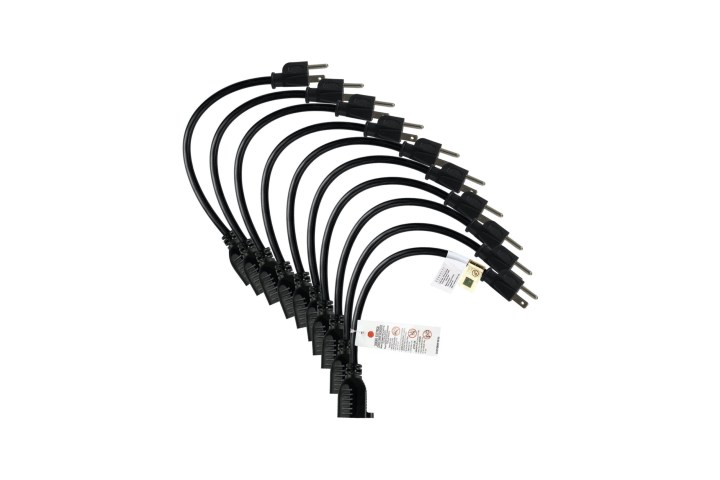 Need a versatile extension cord that stretches only 1 foot to maximize a power strip or reach an outlet? A top overall choice then is the Etekcity Short Power Extension Cord, which can be used both indoors and outdoors. It's designed to resist moisture, endure abrasion, and withstand sunlight exposure.
Maximm Cable 360° Rotating Plug Cord
Best with a rotating plug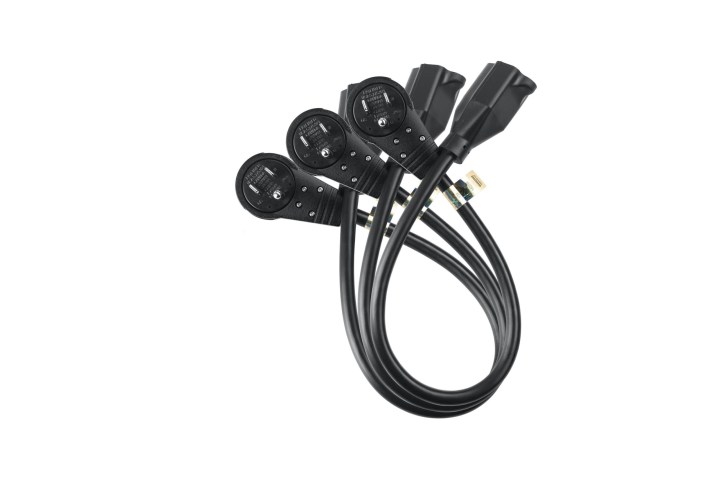 A rotating plug is an attractive feature on a short extension cord. The Maximm Cable 360-Degree Rotating Plug Cord is highly appealing by offering just that. Its 360-degree rotating flat supply power plug enables an outlet to be accessed in any desired direction. If the cord is plugged into a top outlet, the bottom outlet remains available because of the rotating cord.
ClearMax Power Cord Splitter Cable
Best short splitter cord
For increased flexibility, a short extension cord that serves as a short splitter cord is ideal. The ClearMax Power Cord Splitter Cable leads the pack as a short splitter cord, offering four cords stretching 18 inches long.
To ensure a power strip is organized or and avoid the irritation of not having the right-sized extension cord on hand, keep several short extension cords in your home. These cords are sure to help when a short solution is necessary.
Editors' Recommendations