Having all your keys in one place can make your life easier. Nobody wants to frantically run around, looking through all their pockets or purses trying to find a set of keys. And the right key holder can make an entryway feel more luxurious. That's why we picked the best key holders.
Everybody wants to live a less-cluttered life. Placing important items in specific places can help you streamline your morning or evening routine, especially when you're still drinking your morning coffee or getting back home after a long day at work. Having a nice-looking and practical key holder will make sure your keys are where they should be every time.
Franklin Brass Key Rail
Best Overall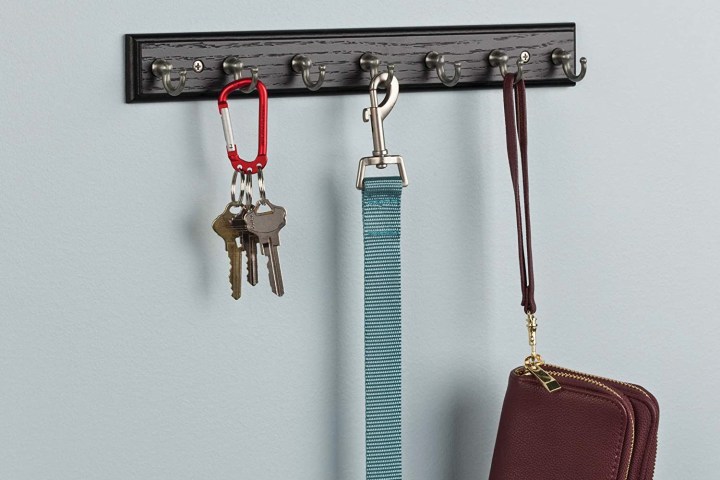 With its classic wood and satin nickel design, the Franklin Brass Key Rail is our best overall choice. It has seven hooks, which can cover the whole family or your roommates, and it's easy to install. It can also help keep your jewelry neatly organized.
Comfify Cast Iron Key Holder
Best-Looking Key Holder
The Comfify Cast Iron Key Holder will immediately give your home or office a vintage, rustic look. This is a solid, heavy, high-quality design that will draw lots of compliments from visitors and is durable enough to last a long time.
mDesign Metal Wall Mount Organizer
Best Multipurpose Key Holder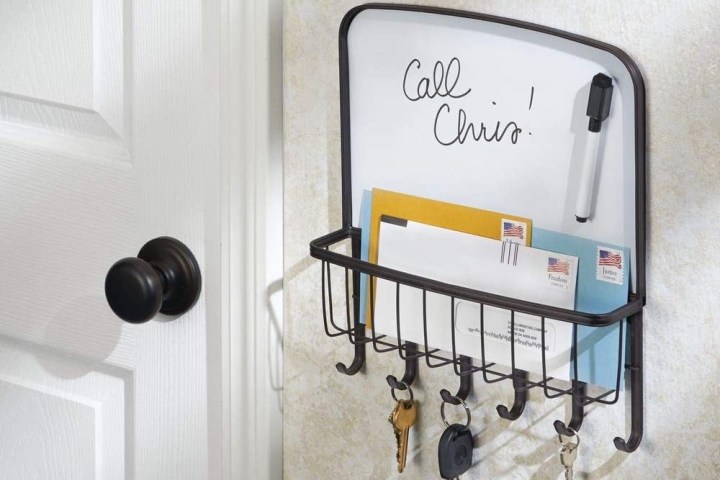 If you want to stay organized and decluttering is your first priority, a multipurpose key holder might be the way to go. We recommend the mDesign Metal Wall Mount Organizer. It can hold your keys and jewelry on its hooks and keep your mail organized with its boxes. And it's not just functional — with four different colors and materials, it can look great in any entryway.
Having less clutter in our lives can help us stay healthier and happier, and having a good key holder in our home or office can help us get there. It might not be as hyped up as other gadgets, but the right key holder at the right place can make your life easier, cleaner, and more stylish. For more, you can check out some of the best magnetic key holders.
Editors' Recommendations