The holidays are certainly a busy time of year. With all the shopping, wrapping, decorating, and cooking, it seems like December is a blur of holiday parties, food, and spending far too much money. But, one of the sweetest of all holiday traditions is baking. Particularly baking cookies. From gingerbread houses to Grandma's sugar cookie recipe, Christmas is a time for indulging your sweet tooth and eating more cookies than you would dream of any other time of the year.
But maybe you've had your fill of the typical holiday cookies. Do you want to branch out from your fallbacks of peanut butter, shortbread, and chocolate chip? If you want to shake things up at your cookie swap or holiday gathering, we've got you covered.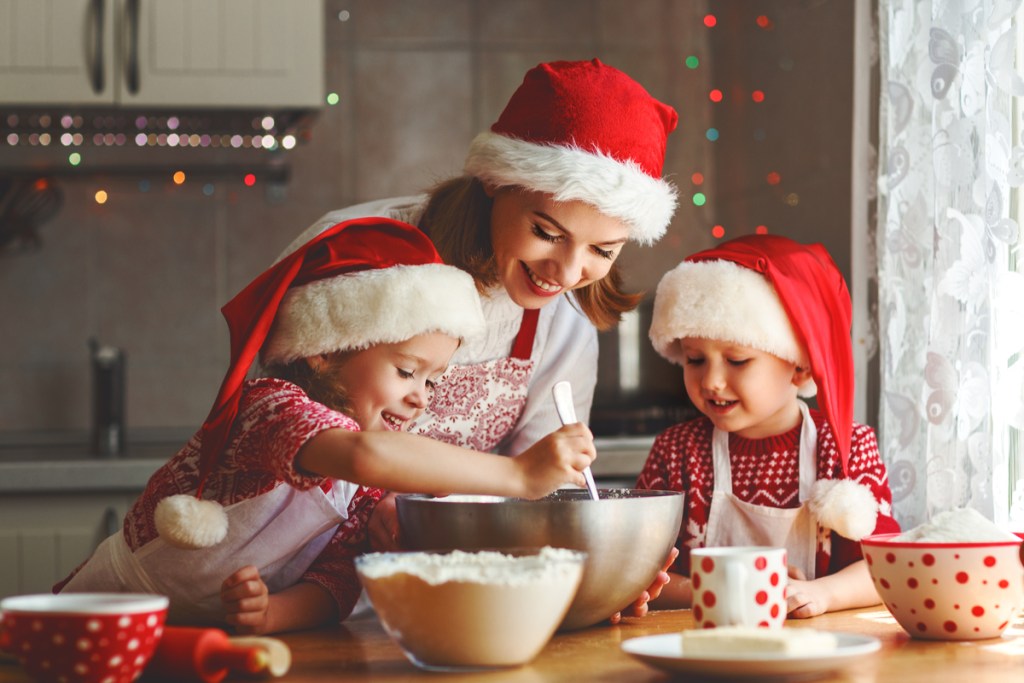 Christmas cookie ideas to put the jolly into your holidays
With an array of flavors, shapes, and textures, these sweets are sure to please everyone on your guest list — and they're worth every calorie.
Chocolate chip cookies are a cookie staple, but the basic recipe is tired. This innovative recipe takes the classic chocolate chip cookie to another level, with bits of caramel added to the dough and a pinch of sea salt for the perfect finish.
Part cookie… part candy… pure deliciousness. A mouth-watering blend of dark chocolate and creamy peppermint filling, this recipe yields a large number of cookies, so it's perfect for cookie swaps or gifting.
These festive pinwheels look complicated, but they are surprisingly easy to make. The addition of cream cheese to the dough gives them the right consistency for cutting, folding, and shaping with ease. Decorate the baked cookies with white, red, and green sugar sprinkles or plain confectioners' sugar, and they'll be stunning — and delicious — either way.
No time to bake? No problem. This yummy, chocolate confection doesn't require any oven time at all! Rich with flaked coconut, crushed graham crackers, marshmallows, and other tasty ingredients, these yummy no-bake cookies are easy to make and are always a hit. As a bonus, you can make them up to one week before serving (when stored in the fridge). For even longer storage, freeze the cookies in an airtight container for up to a month. Thaw them in the fridge before serving.
These wreath-shaped cookies have a lemony icing that adds extra brightness and flavor to your holiday dessert table. They get their flavor from lemon Jell-O instant pudding and lemonade-flavored drink mix, adding a deliciously tart taste to the festive wreath decoration.
There's a secret inside each powdered sugar cookie ball: A chocolate Kiss hidden in the sweet, buttery dough. Destined to be one of your family's holiday baking favorites, these cookies are extra yummy when served warm with a glass of milk.
If you haven't made magic cookie bars before, you don't know what you're missing. This recipe takes the classic and dresses it up for the holidays with layers of gooey, sweet deliciousness that you can bake, slice, and serve to your family and friends. The red and green holiday M&M's give them that extra Christmas spirit.
Don't think of the dreaded and much-maligned fruitcake. Think of cookies with a sophisticated flavor that appeals to more than just kids. Make rolls of the dough before the holidays, refrigerate, and simply slice and bake as needed whenever guests pop over for a visit.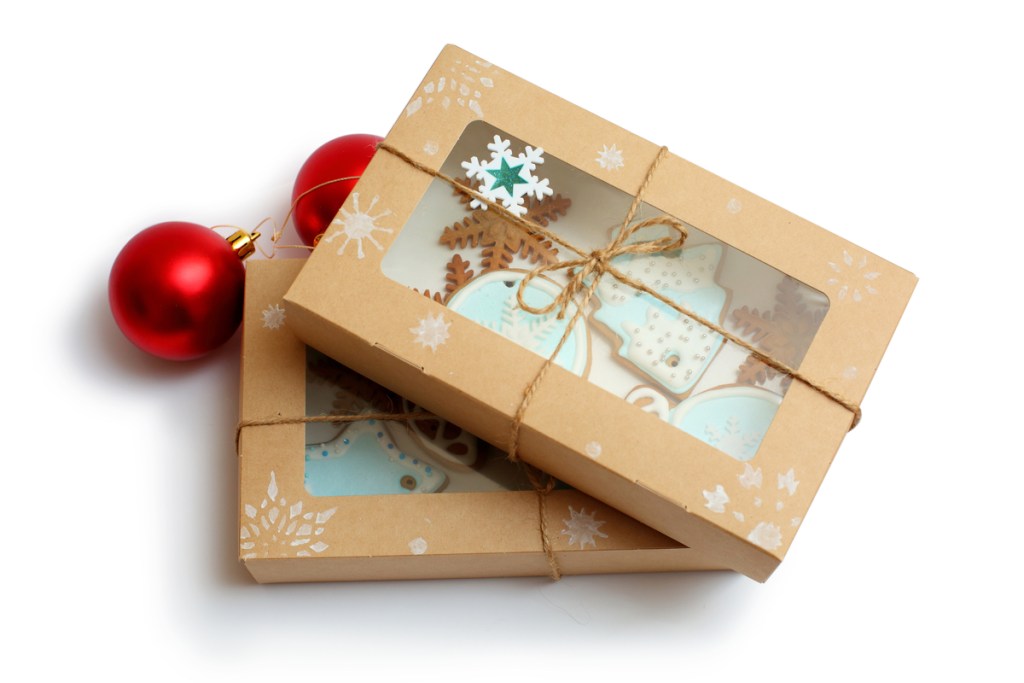 A few tips on cookie gifting…
Whether you're hosting a full-blown cookie swap or you're just planning to send holiday visitors home with some sweet parting gifts, be sure to have some takeaway options on hand.
Before the holidays, stock up on some basic food storage containers that are value-priced, so you won't mind sending them home with your guests.
Pick up some cute cookie boxes, and pack your home-baked goods with a festive air.
Purchase a few holiday cookie tins. They're not only good for gifting but are also a great way to store your cookies and keep them airtight and fresh.
If you plan on giving out cookies to a lot of friends, these cellophane treat bags may be exactly what you need.
DIY an adorable, airtight vessel for gifting cookies using nothing more than an empty Pringle's Potato Chip canister, some holiday wrapping paper, a little tape, and some ribbon.
Cookies are a big part of the holidays. After all, nothing can be sweeter than baking — and sharing — holiday cookies with the ones you love. These recipes and gift ideas will help inspire you to add a few new ideas to your traditional holiday baking repertoire.
Editors' Recommendations