Though holidays aren't all about gifts, your long shopping lists may imply otherwise. Americans will spend over $900 on gifts this year, even amid the pandemic and its associated economic and health concerns.
However, breaking the bank isn't a prerequisite to having a fun holiday. Whether you have a lower budget or are hoping to give a loved one something truly unique, homemade Christmas gifts are a great option. They offer the perfect way to give something personalized, and maybe even delicious, at a fraction of the cost.
It may seem intimidating, but some gifts are a cinch to make, whether you consider yourself crafty or a skilled home chef. These six homemade holiday gifts will wow your friends and family who have everything.
Social media recipe "book"
Total price: Free
The holidays are often full of traditional dishes best enjoyed once per year, like dad's favorite green bean casserole or mom's delicious Christmas cookies. A virtual recipe book can be a great way to store them, so your loved ones don't have to dig through their drawers to find them every year. Get the free book started using a Pinterest or Instagram account and add all of your family's favorite holiday recipes. Ultimately, this gift can keep on giving. Give your loved ones the password so they can add their favorite recipes throughout the year, resulting in a gift you all can cherish every year.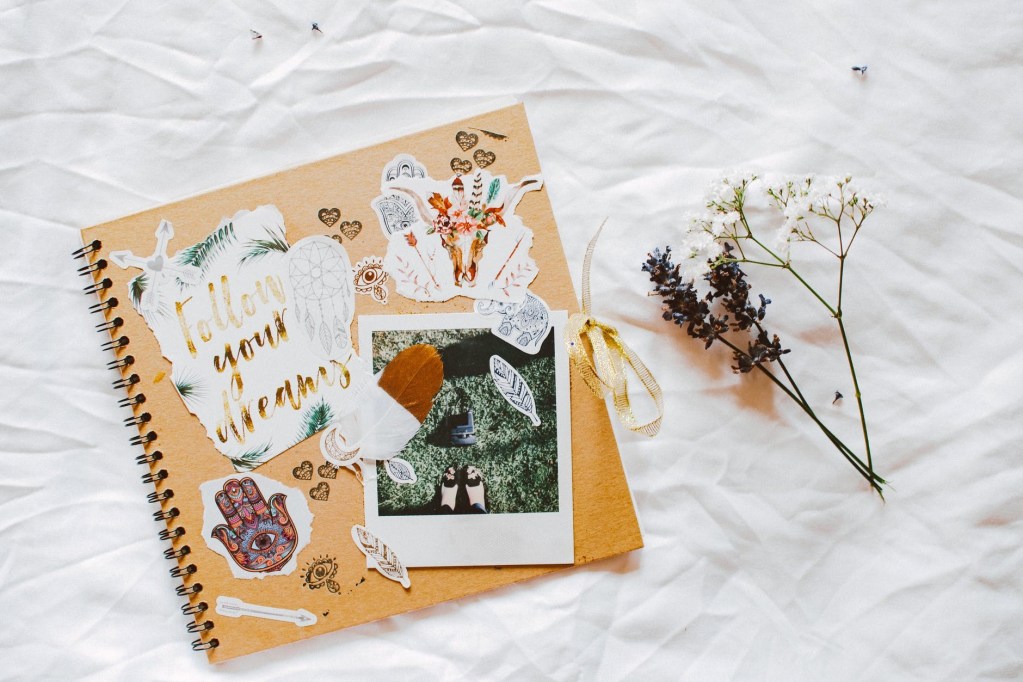 Video scrapbook
Total price: Free
Send a loved one on a nostalgic trip down memory lane with a video scrapbook. Unlike a paper scrapbook, a video allows the recipient to not only see the memories but also hear the music, voices, and sounds associated with them. To create a video scrapbook, all you need is a free app like iMovie or Clips and personal photos and videos. You can choose to focus on the last year together or dig through your family archives to collect snaps and clips from decades past.
Once you have all the photos you'd like to use, upload them to the video-editing software and start arranging them. You can often choose free stock music, which offers sounds that are slow and sentimental, quick and exciting, and everything in between.
Beer and burger night for two
6-pack of local craft beer: $15 from a local brewery
Burger meat: $12 for 4 lbs. from a local butcher
Condiments/fixings and cheese: $15 from a local shop
Buns: $4 from a local shop
Playlist with barbecue-friendly hits: Free
Total Price: $47
If the way to your partner's heart is through their stomach, host the ultimate comfort food night. After all, beer and burgers go together like Santa and elves, and winter is the ideal time to savor a hearty meal. Shop locally for ingredients by grabbing burger meat from the butcher in town and visiting local breweries for one-of-a-kind beers. Add personal touches by getting your loved one's favorite fixings, like honey mustard, pickled onions, or gruyere cheese. On the night of your feast, pull together a playlist of barbecue-style jams (Spotify has plenty of playlists to choose from, or you can create your own) for a memorable and enjoyable evening.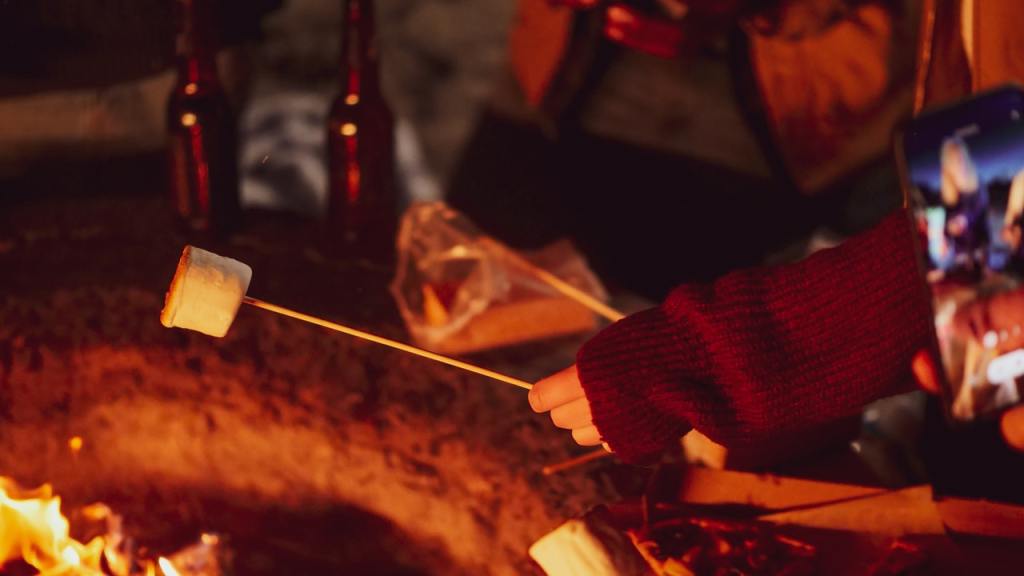 S'more mason jars
Eight brownies from a local sweet shop: $10
Jet-puffed marshmallow creme: $3
Graham crackers: $4.50
Chocolate syrup: $3
8-ounce mason jars: $12 for a pack of 6
Total price: $32.50
Gift someone something sweeter than apple pie by whipping up a s'more recipe fit for a mason jar and, even more importantly, a good friend. Begin by placing a layer of crumpled brownies at the bottom of the jar. Top it with a half-inch layer of marshmallow creme and chocolate syrup, then finish with crushed graham crackers.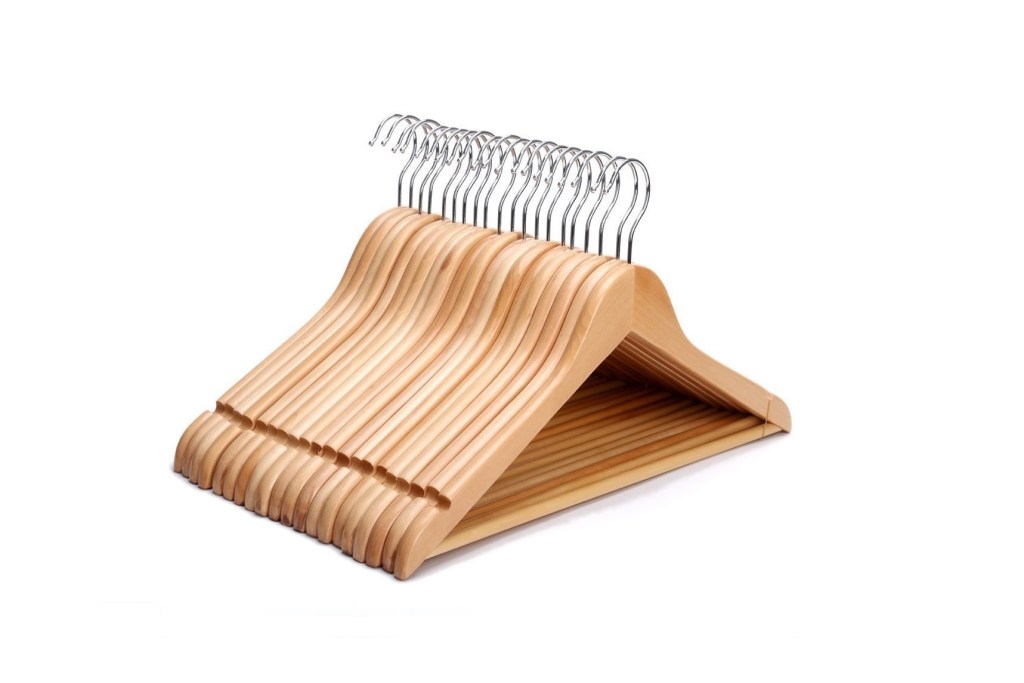 Personalized wooden hangers
Hangers: $18
Letter stencils: $10
Acrylic paint pens: $10
Ribbon (optional): $6
Total price: $44
Hangers are a handy and functional gift, and personalized ones add a special touch that will ensure the recipient thinks of you whenever they reach for their favorite shirt. Use letter stencils and acrylic paint pens to design the neck of the hanger. You could use the person's monogram (perfect for someone who recently got married and changed their last name) or a favored nickname. The possibilities are endless. For an extra decorative finish, consider attaching a ribbon at the base of the hook.
Framed monogram
Frame: $19
Wooden letter: $8
Wrapping paper: $17 (or use something you have on hand)
Total price: $44
This gift idea is ideal for a newlywed, soon-to-be-wed, or someone who recently moved to a new home. It's also a cinch to make. Find a wooden letter to represent the person's first or last initial, a frame that will fit the letter, and some wrapping paper to use as a background. Put the letter inside the frame. Cut an appropriately sized square of wrapping paper and put it behind the letter. Secure the frame, and you're done.
You don't have to spend an arm and a leg to make a loved one happy this holiday season. Great presents can still have small price tags. Homemade Christmas gifts allow you to give something unique without breaking the bank. Plus, these gifts tend to be the most memorable, too. As cliche as it sounds, it really is the thought that counts.
Editors' Recommendations