The holiday season is a magical time, but it also gets pretty hectic. Between shopping, wrapping, baking, and going to parties, some of the most beloved traditions can get lost in the shuffle. Trying new ways to decorate your home for the holidays or experimenting with trendy Christmas recipes is always fun, but there's something so comforting about returning to some classic Christmas dishes.
If you're hosting this year's holiday celebration and looking for some fresh ideas for dinner, why not look to the past? We've compiled some of our favorite traditional Christmas dinner ideas to make this your most merry and bright gathering ever.
Christmas cocktails and appetizers
When it comes to holiday beverages, you can't get much more traditional than eggnog. Homemade eggnog is surprisingly simple to make and doesn't include all the fillers or preservatives you'll find in the store-bought kind. It's basically just cream, sugar, eggs, vanilla extract, and spices. For the adults, you can spike it with alcohol — rum, whiskey, or brandy — or keep it classic for a kid-friendly version that the whole family can enjoy.
As the opening line of The Christmas Song, chestnuts roasting on an open fire have long been a part of Christmas holiday traditions. Once roasted, chestnuts develop a delicate, slightly sweet flavor, and a soft texture reminiscent of sweet potatoes. While some would argue that the best way to roast chestnuts is over hot coals in a fireplace or in an outdoor fire pit, not everyone has access to either of those, so this recipe gets the job done right inside your oven.
The recipe has one ingredient: chestnuts. Roast them in a 425-degree oven for about 20 minutes and that's all you need to give your guests the taste of traditional Christmas. Serve on a platter to enjoy as is, or add them to other traditional Christmas recipes like stuffing or tarts.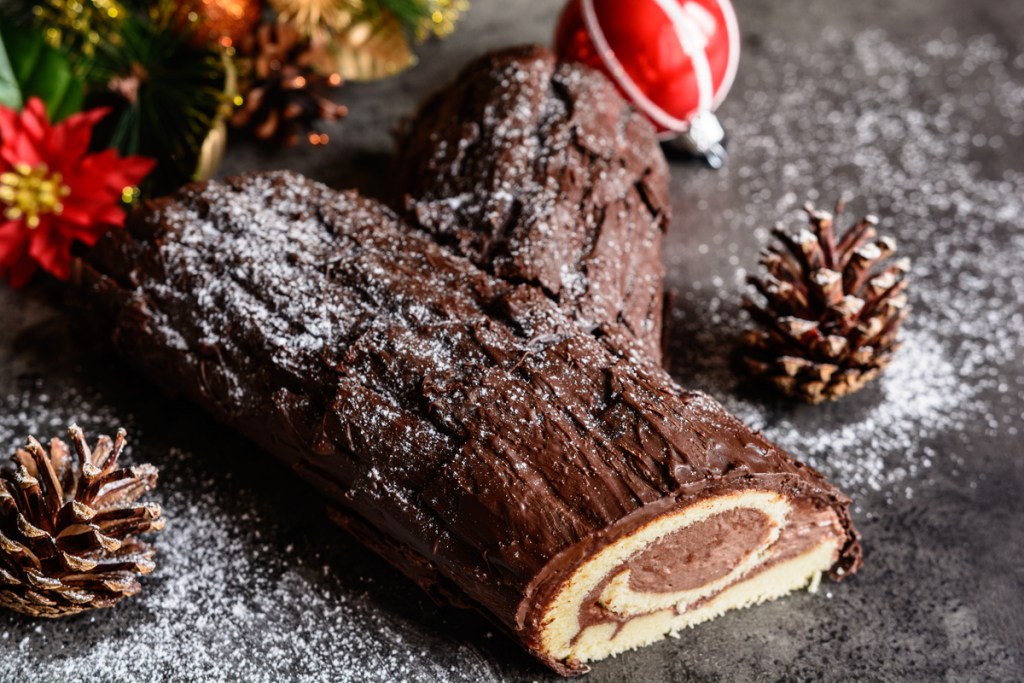 Holiday main course and side dishes
Had your fill of turkey at Thanksgiving? Why not make a traditional Christmas roast with an elegant flair instead? Named after the Duke of Wellington, this traditional British main course is beef wrapped in pastry and surrounded by savory duxelles, a mixture of mushrooms, shallots, and thyme. This modified recipe lets you save time and aggravation by using store-bought puff pastry (no one will know the difference). While certainly not the easiest recipe to master, it is guaranteed to absolutely 'wow' your guests.
There are ordinary side dishes, and then there are side dishes like this one. This mouth-watering dish has the power to elevate the humble carrot into a true taste sensation. It's super easy to make, but be sure to use fresh ginger root and sweet maple syrup for the best results. Kids certainly won't have trouble eating their vegetables when this is on the table.
Everyone loves mashed potatoes, but when a recipe touts itself as being "the best mashed potatoes" we stand up and take notice. In addition to the expected butter, milk, and seasonings, this recipe includes cream cheese and garlic, along with a few other notable flavors, to give you the most crowd-pleasing holiday mashed potatoes this side of the North Pole.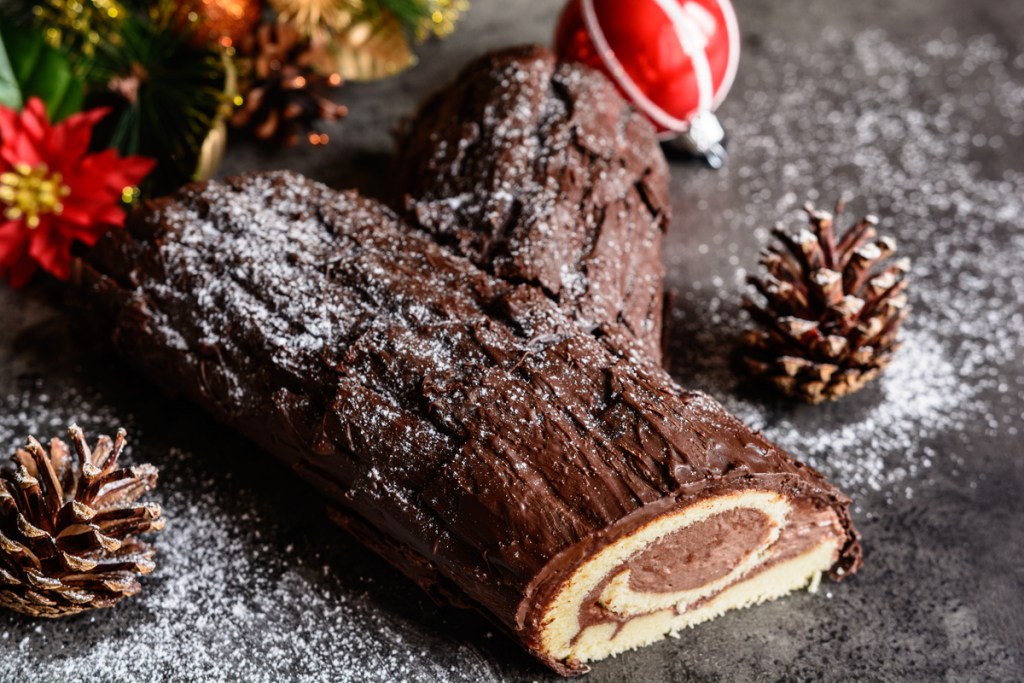 Quintessential Christmas desserts
Putting aside the controversial holiday fruitcake, there are other classic Christmas desserts you should add to your meal this year.
Also known as a Buche de Noel, this dessert starts with a chocolate sponge cake which is filled with mascarpone whipped cream and rolled into the shape of a holiday yule log and covered with chocolate ganache. Sound decadent? That's because it is.
Figgy pudding is mentioned in more than a few Christmas carols, and for good reason. This sticky, sweet traditionally British dessert made from figs and dates is delectable and surprisingly simple to make. Baked individually in ramekins and then coated with a sinfully sweet sauce just before eating, figgy pudding is best when topped with vanilla ice cream or heavy cream.
For a kid-approved Christmas dessert, there is no better option than gingerbread cookies. The distinct flavor comes from the combination of cinnamon, cloves, ginger, and molasses, but the smiles come from the cute cutout shapes and piped icing decor. Don't forget to serve them with warm cocoa for the perfect finish.
Whether you add one or two traditional recipes to your repertoire or recreate a classic Christmas dinner from start to finish, these recipes are sure to impress your guests. Homemade meals show your family and friends how much you care about them, and they're sure to taste the love in each and every bite.
Editors' Recommendations