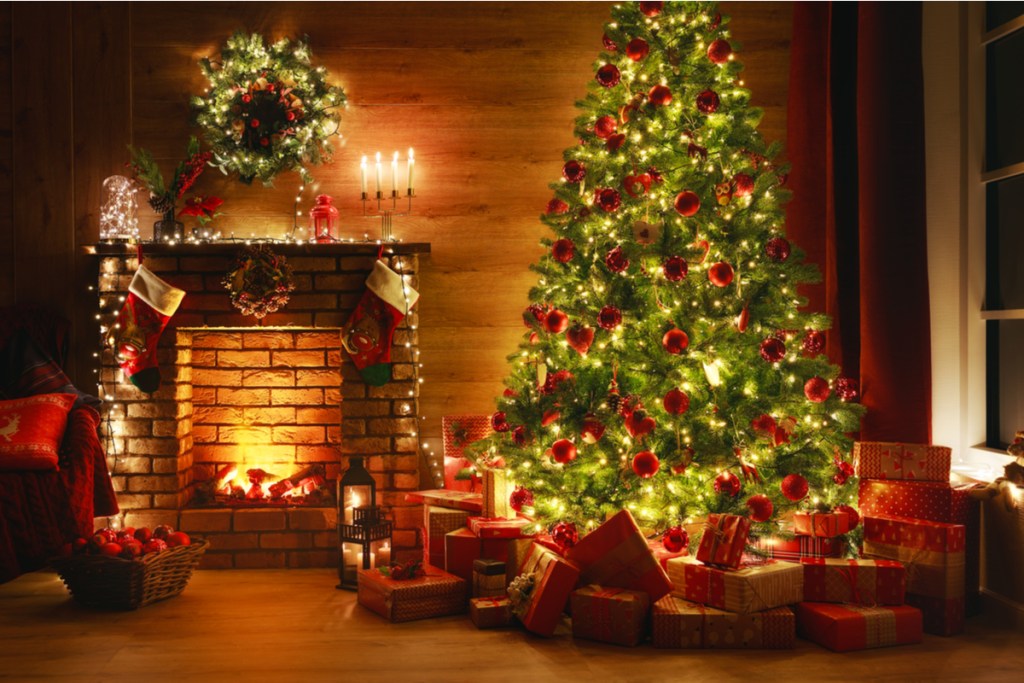 The Christmas season is upon us, and with it, all of the fun that comes with getting your home all decked out for the holiday season. While you may love pulling out your heirloom nutcrackers or festooning your fireplace mantel with garland, bows, and stockings, the main holiday focal piece of most homes is certainly the Christmas tree.
Beautifully decorated with shiny glass balls and ornaments that have been passed down through generations, your Christmas tree can be a personal way to celebrate the season. Regardless of how gorgeous your tree is, or how impressive your collection of ornaments is, nothing has a bigger impact on the look of your tree than your lights. Here's how to choose the right ones.
White lights vs. colorful lights … the great Christmas tree light debate
The case for white lights
Available in cool, warm, and clear options, white lights offer a frosted, twinkling look that's certainly classic:
White lights allow you to choose any color theme for your Christmas tree. From traditional red and green to more sophisticated metallic and glass ornaments of gold, silver, and bronze, white lights add sparkle and light, all without fighting with the color of your ornaments.

White lights add a quiet ambiance to your holiday decor. There's something subtle and elegant about white lights for Christmas. They add glimmer, without overpowering your festive Christmas tree or fighting with the other holiday decorating items around the room.

If you have a more sophisticated design style, these lights are the choice for you.

White lights are a great choice, no matter your decorating style. Whether your tastes lean toward rustic country, classic traditional, or sleek contemporary, white lights will work with your furnishings and your style.
The case for colorful lights
Choosing colored lights can give you more options than simple white lights, depending on the color you select:
Red: Classic and festive, red adds warmth to your holiday display.
Blue: This provides an icy-cool effect that welcomes this wintry hue inside.
Green: This color adds depth to the greenery of live or artificial trees.
Multi-color: Another popular choice, this bright and fun illumination will complement any decor.
Color changing: Changing from one color to the next, the colors can be set to follow a specific pattern or to change in a random rotation.
Color is creative. Choose just one or two colors for a more toned-down approach for adding color or go all-out playful with multi-hued strings of light. Either way, color can give you more room to apply your creativity.

Color helps you set the mood. While white lights are subtle and soothing, colored lights are full of energy and fun, which could be just the vibe your holiday family gathering craves.

Kids love color. If you have little ones in the house, chances are they will vote for colorful Christmas tree lights every time.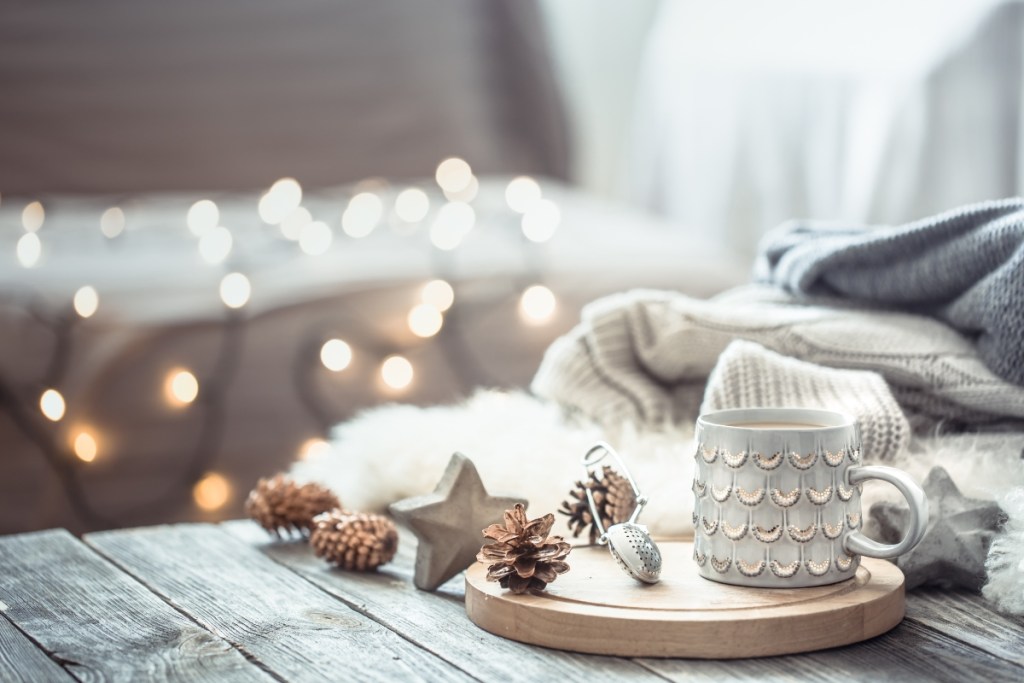 Choosing the right bulb style and size for your tree
Lights come in many sizes, from tiny candle-shaped lights to larger retro-looking bulbs. Deciding which type and size of light you want on your tree is largely a matter of personal preference. The type of light you choose is as much about fashion as it is function.
LED lights are more energy-efficient and last longer than traditional lights. They also stay cool to the touch and shine with a very bright light. Incandescent lights are also very bright, but unlike LED lights, they can heat up with extended use. This can pose a danger if your real tree is dry or brittle. (Note: Colorful incandescent lights create their different colors by using tinted or painted glass over the light filament, which can fade or chip over time.)
Size matters
Conical bulb lights, or 5MM lights, are the smallest Christmas tree lights and only recently became available in the LED style. Its tiny uniform shape distributes light evenly in all directions, regardless of which way the bulb is pointed, and the bulb shape makes it one of the brightest ones available.
Raspberry bulb lights, or G12 lights, are small and round. These are slightly larger than the 5MM and are available in both incandescent and LED styles.

The M5 or mini light bulb style has an elongated shape and a more traditional look that makes it a popular choice for indoor Christmas trees.

The strawberry bulb style, or C6, is a medium-sized bulb with a retro feel that looks great on Christmas trees, large wreaths, and garlands.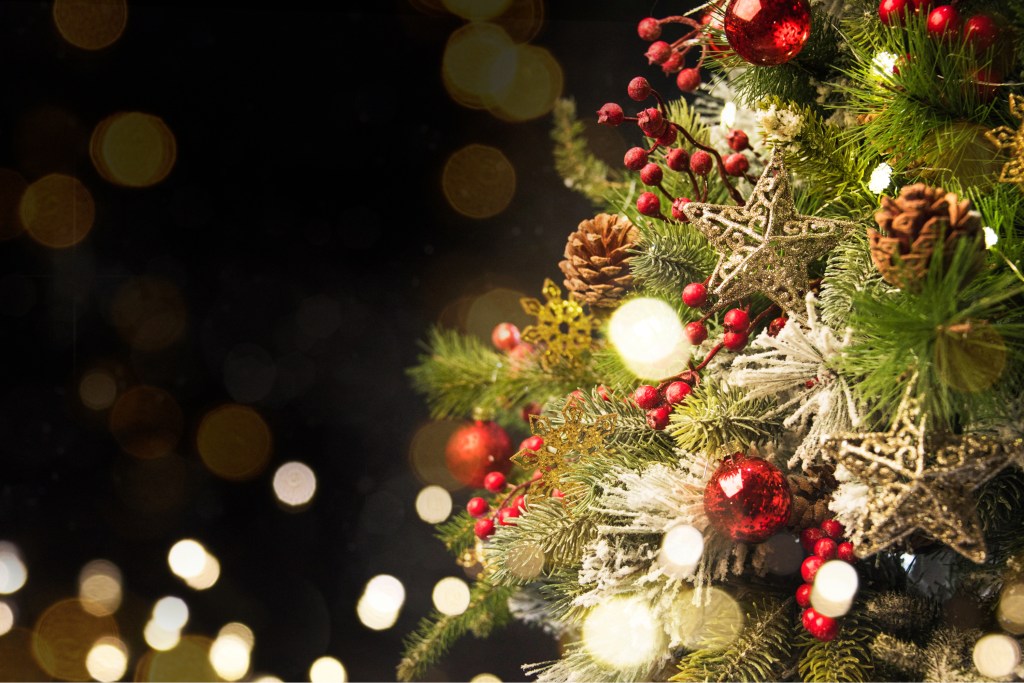 Should I get warm or bright Christmas tree lights?
The choice between warm or bright Christmas tree lights ultimately depends on your personal preference and the overall ambiance you want to create. Warm white lights emit a soft, cozy glow that evokes a traditional and inviting holiday atmosphere. They work well with classic, rustic, or nostalgic decor themes.
On the other hand, bright white lights provide a crisp, modern, and vibrant look, which can suit contemporary or minimalistic designs. Some people even mix both warm and bright lights to achieve a unique effect. Consider your decorating style and the mood you want to set in your home this holiday season when deciding which type of lights to adorn your Christmas tree with.
Whichever color, type, or size you choose for your Christmas tree, the finished product is certain to be the decorative focal point of your holiday gathering. Invite all of your friends and family and celebrate the joy of the season with a beautifully decorated, and well-lit, Christmas tree.
Editors' Recommendations