When it comes to innovative design and iconic quartz countertops, Cambria is a go-to for many designers and homeowners looking for luxe materials. In November, Cambria, the nation's leading producer of American-made quartz surfaces, launched six new designs that take kitchen interiors to a whole new level.
The company shared its never-before-seen alloy veining, a unique and truly memorable feature that may just revolutionize kitchen design. If you're eager to learn about the brand's cutting-edge Alloy Collection and get a glimpse of some of the finest quartz kitchen countertops around, then we have everything you need to know.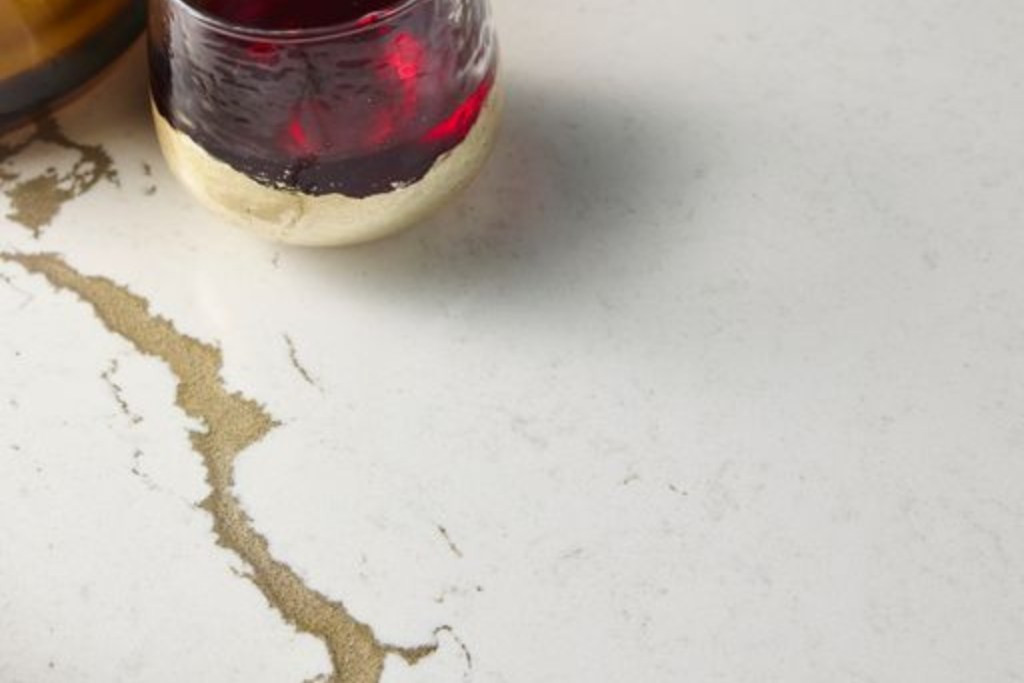 Bringing alloy veining to the kitchen
Cambria's EVP of Design, Summer Kath, said, "Cambria is always at the forefront of innovation in quartz products, and these six new designs prove just that. I am especially thrilled to introduce our first designs in the Alloy Collection, an industry first and unexpected departure — but one that also responds to the resurgence of metallics as seen in everything from home interiors to fashion design."
With metallics gaining popularity in home design, Cambria has created a new and innovative way to incorporate these details into the home.
The Berkshire counters
Its new collection features stunning countertops like the Berkshire Brass Satin Ridge, which has a subtly raised texture, thanks to Cambria's Satin Ridge finish, paired with brass veining and delicate gray accents, highlighted by a marbled white background. And for those who prefer a smooth surface, the same style is in the brand's Berkshire Brass Smooth counter.
Berkshire Brass Sculpted also brings a softly textured brass veining on a delicate marble backdrop. This style adds a touch of modernity and sophistication to any space.
Homeowners and designers who prefer steel will also be pleased to note the Berkshire Steel Sculpted counter features softly textured steel veins accompanied by light gray accents on a warm, marbled white background. According to the brand, "The design is a complement to Cambria's Malvern and Whitby designs with their elegant studies of muted contrasts."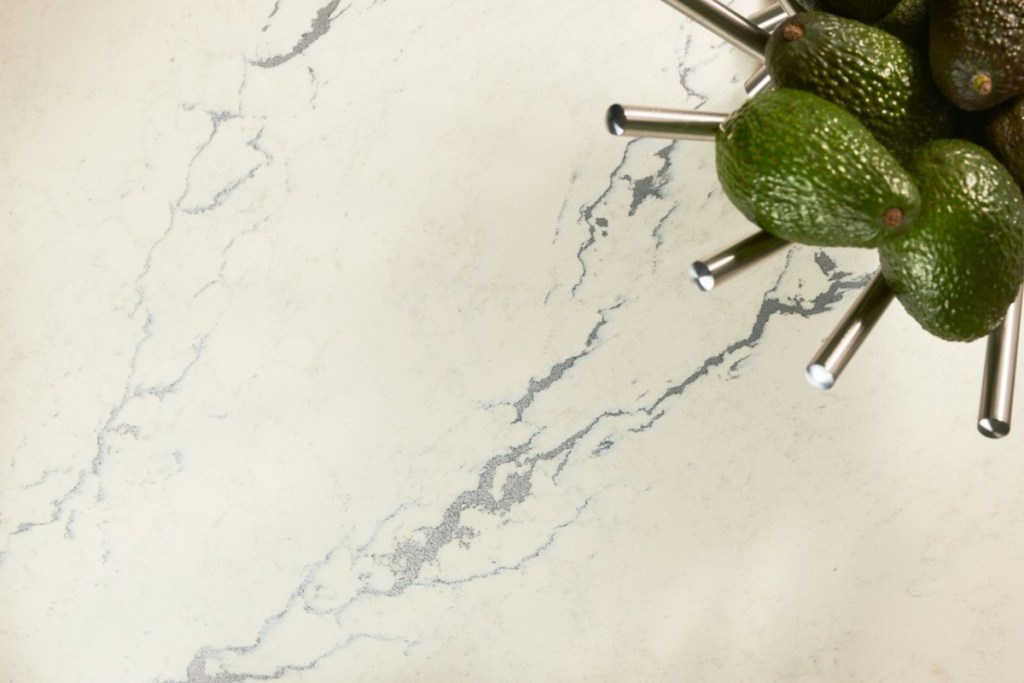 A hint of steel
The final two designs in the new collection bring an elegant and refined look to the kitchen. The Abbey countertop is part of Cambria's Luxury Series. This design's cool-toned gray and warm gold veining, all atop a cream-toned quartz, creates a stunning contrast fit for nearly any design scheme.
A natural aesthetic
The Everleigh of the Grandeur Series also showcases a contrast between cool gray and warm honey tones, creating a soft sand dune pattern across the counter that feels natural and organic.
How to style these luxe countertops in your home
The Alloy Collection is perfect for homeowners craving an update to their spaces. Decorating with metals can be tricky, especially if you're looking for inventive ways to make the material stand out without looking kitschy or loud. Cambria's alloy countertops offer the perfect subtle addition of metallics while creating a luxe and modern feel.
Complement styles like the Berkshire Brass Smooth counter with mixed metal accents like copper hardware and steel decor. Or, go for a more biophilic design with the Everleigh countertop paired with natural wood cabinetry and simple bronze accent pieces.
With metallics garnering a lot of attention in the design world, we can expect this trend to become a staple in the home. Cambria's Alloy Collection could be the perfect subtle addition to your design if you're looking for a new and innovative way to bring metals into your space.
Editors' Recommendations