If you've got a red bedroom or are considering the hue for your bedroom redesign, there are so many options. Red is a bold choice but it's one that elicits love, energy, and passion. "The color red gets such a bad rap for being difficult to decorate with. But red is such a sexy and lush color, especially in the bedroom. There are so many hues of red that can help create a sensual yet zen environment," interior design firm K Shan Design told My Domaine. Because it's a bold choice for a bedroom, there are ways you can use it or decorate around it to give it space to shine without being overwhelming.
Here are a few of our favorite ways to make a red bedroom look fabulous.
Is red a good color for the bedroom?
For all the reasons stated above, the answer is yes. Depending on your style and preference, you can go bold or choose a more understated look. Here are a few ideas for how to incorporate different shades of red into your bedroom.
Pair pink and red
Pink and red go together for a reason — they complement each other in any shade, and you can pair the two without making it look like a Valentine's Day card exploded in your bedroom. You can do this by painting the ceiling a pale pink and adding red elements to your bedding, rugs, and curtains. We love this Rio Tinto throw from Sunday Citizen, which pairs the two colors and adds additional accent colors of mint and black to anchor it.
Color contrast
Red doesn't have to overtake your room, nor should it. Pick accent colors that complement each other without competing for attention. Find hues in similar shades and tones that strike the right balance and offer character and personality.
Use red in your decor
If you're not ready to commit to a red wall or bold red wallpaper, try introducing it to the decor. Find a red metal headboard or a bookshelf that houses vintage books in various shades of red. Live with the color for a while and add as you feel inspired.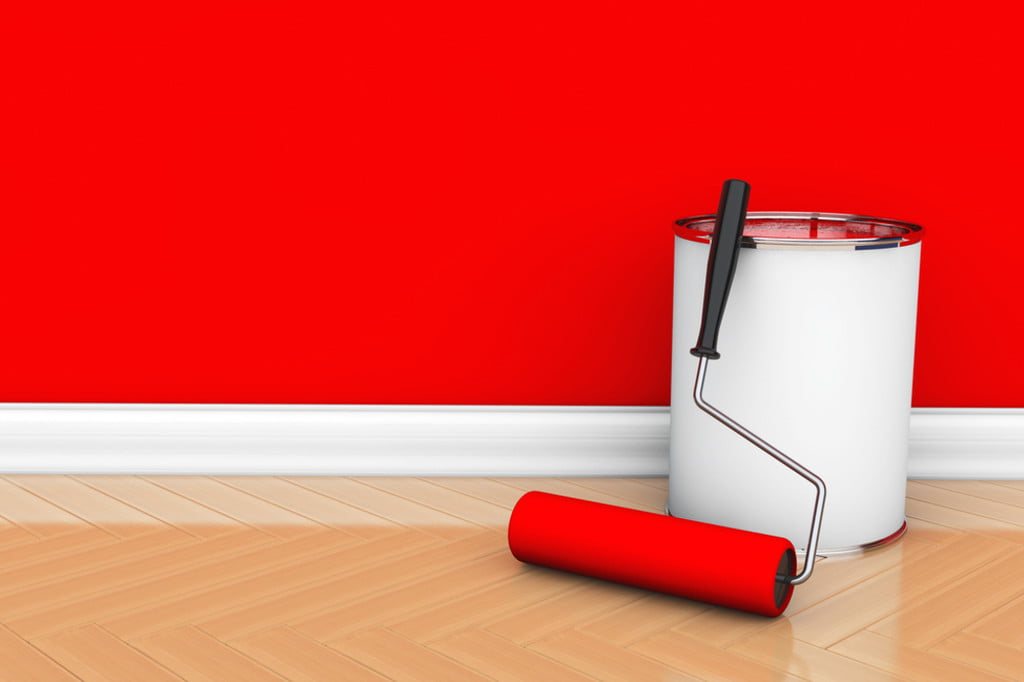 How can I use red in my bedroom?
Red can be used in many ways to create a serene, tranquil bedroom.
Try a red accent wall
Accent walls are the perfect way to use red. They provide a larger canvas to showcase the color and are a nice backdrop to your bed and headboard. If you don't want to go all red, you could also choose a wallpaper with red and other colors to keep it more muted. We love this one from Spoonflower.
A red bed cover
Duvets and throws are an ideal vessel for bringing in red. You can add complementary throw pillows to offer more balance and texture to your bed. If you're not a fan of bold red, check out this Snug Comforter in sienna, a warm, spicy tone, also from Sunday Citizen.
Find a piece of art
Nothing looks more stunning than a piece of art from a local artist or one you collected during your travels. It's also a way to bring in red, which you can use to add additional pieces to pull the room together.
Put down an area rug
We love area rugs in bedrooms, and finding one with red tones or patterns not only breathes new life into the space, but it's also cozy and warm, which is ideal for a bedroom. We love this red and gold option from Wayfair paired with crisp white bedding.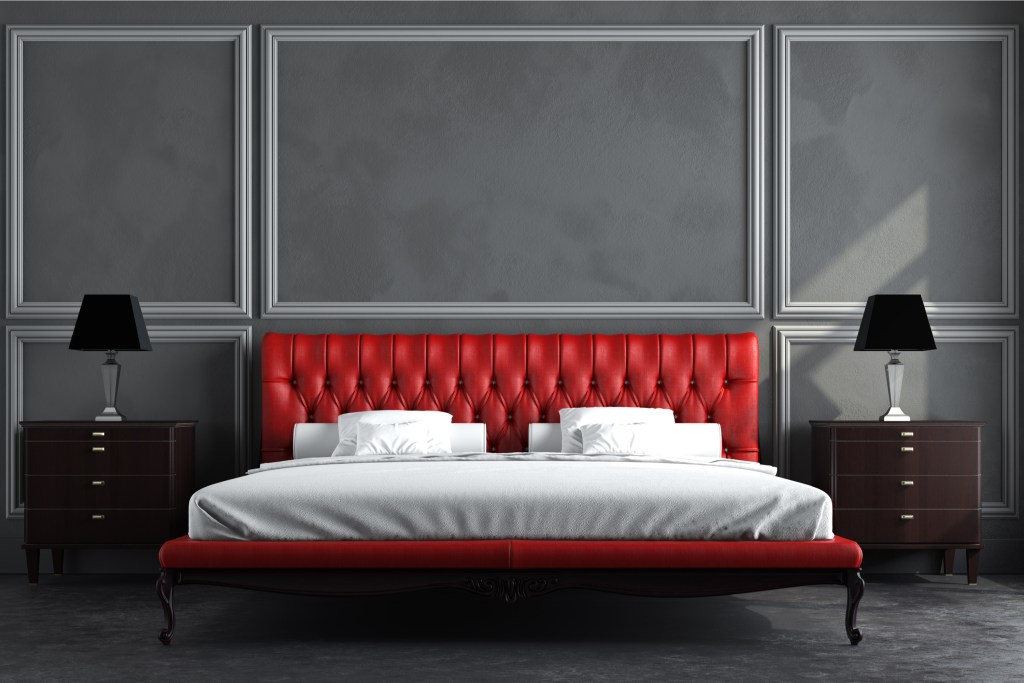 What bedding goes with a red bed?
We like pairing a bed cover that's all red with contrasting colors.
Crisp white bedding
Nothing looks classier or cleaner than crisp white bedding. It goes with any shade of red, and you can use those two primary colors to build upon.
Colorful throw pillows
Don't let bold red prohibit you from adding additional colors. Find throw pillows in shades of blue, mustard yellow, and pink and add them on top of the bedding for more texture.
Try creams and ivories
If you chose a red bed frame, contrast that with more muted bedding and pillows so the reds don't compete for attention. That will create a more monochromatic look on the bed itself, leaving the headboard or frame to stand out.
Red will continue to remain a popular choice in bedrooms because it's a vibrant, inspiring color that deserves the spotlight. Your bedroom is your sanctuary, and it should be filled with colors and items you love. Don't be afraid to mix and match different shades of red until you achieve the perfect look for you.
Editors' Recommendations