As summer approaches, many new college graduates are preparing themselves for their next steps. From starting their new jobs to buying their first home, college grads have a lot on their mind. If you're a recent grad, it's important to create a functional and productive home office setting where you can apply for your dream position, finish up any important papers, or simply create a relaxing work environment for potential work-from-home positions.
Today, we'll be discussing a few tips on designing the perfect home office setup, no matter your situation.
Create a private nook
One of the best ways to design a pleasant home office is to create a private nook. Unfortunately, having a spare room to use as your home office is not an option for many college grads. Whether you're living at home with your parents or renting a small apartment with some friends, it's likely you don't have space to create a full office setup. That's why having a private nook is so critical.
Find a space within your home where you can set up a simple desk and chair. Ideally, this is a quiet and secluded area where you can create a relaxing and peaceful office environment. For some grads, this is set up directly in their bedroom. For others, a quiet communal area is fit for a simple home office. Focus on choosing a space that fits your needs, but don't worry about going overboard.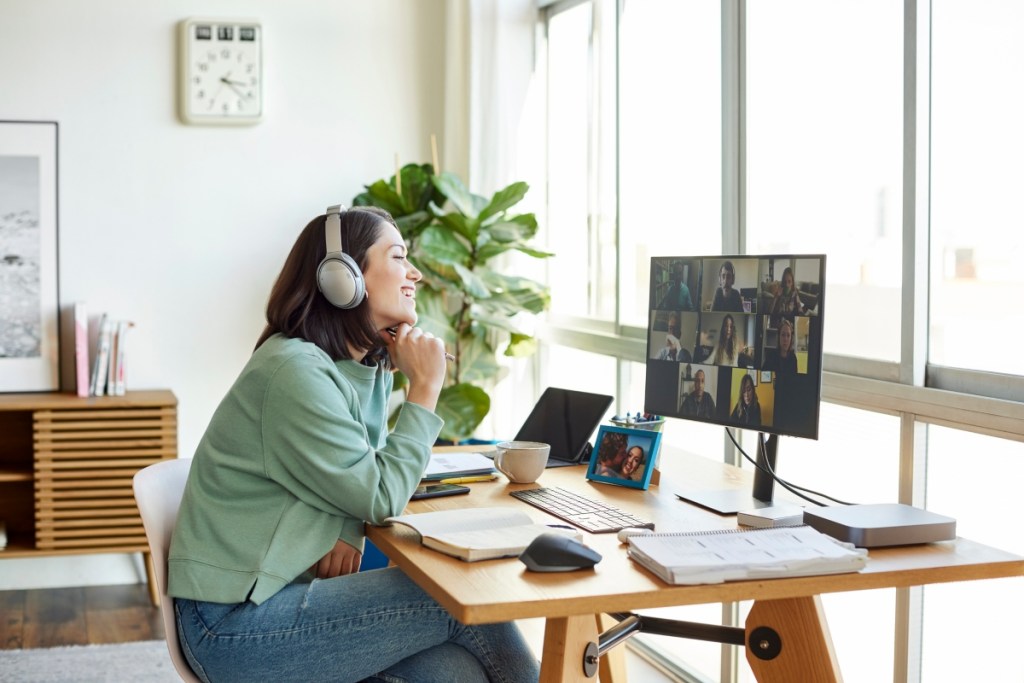 Use a multifunctional desk
A great way to create a functional office setup in a small space is to use a multipurpose desk. IKEA and Amazon have plenty of options if you're looking for inspiration. When looking for a multipurpose desk, consider what other functions will best serve your needs. For example, in a small space, maybe a foldable desk would be a good choice. For those setting up their home office in a communal area, this allows you to quickly pack up your setup and store the slim piece when necessary.
Alternatively, some desks fold up into the wall to help save space when not in use. You can also opt for a fun swivel desk that allows you to pull out an extra table surface when you want it. There are several options available for multifunctional furniture, so consider investing in a piece that will serve multiple purposes.
Invest in desk organizers
As you begin to design your desk, the best thing to do would be to use some quality desk organizers to maximize your storage. You can use drawer dividers to help section out any desk drawers to store small items like pens, staples, or Post-It notes. On top of your desk, use storage pieces that look elegant and sophisticated. Glass or wooden bowls, metal baskets, and small wooden shelves can help add a luxe touch to your desktop. Refrain from using plastic or painted wire storage pieces that could cheapen the look of your design.
Additionally, don't forget about under-desk storage. Metal storage organizers, carts, and other handy pieces can help you add more space to your work area.
Try out a biophilic setting
Many professional offices these days are attempting to create a biophilic setting. Biophilic design invites nature into your work environment, creating a space that feels less stressful and encourages productivity. Biophilic design has flourished in recent years, encouraging designers and business owners to create a natural and relaxing space.
To bring biophilic design to your home office, consider placing your desk near a window where sunlight and gentle breezes can help you feel closer to nature. Also, decorate your desktop with a few houseplants or a bubbling fountain to bring comfort to your workspace. Landscape paintings and natural materials around your home office can also create a biophilic look and feel.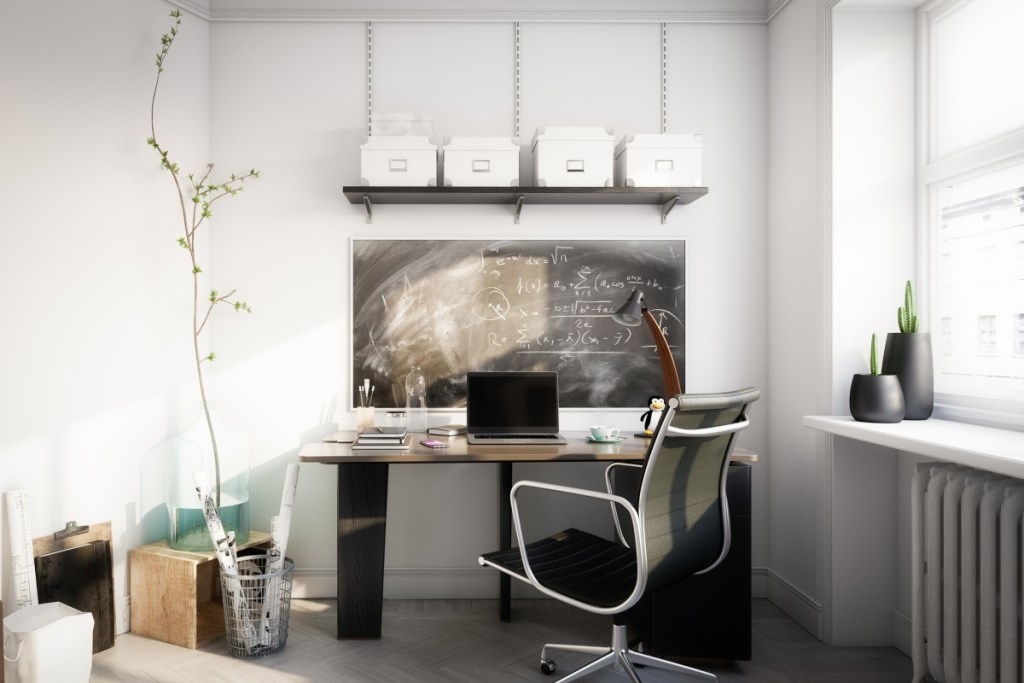 Keep your cords tidy
One of the best design hacks for making your home office look luxurious and put together is to hide your cords. Cords can distract from the overall design and can create the look of an unfinished or cheap design scheme. Combat this by hiding your cords. You can find boxes built specifically for this purpose at many large retailers. You could also consider taking a proactive approach by placing cords behind a desk organizer and fixing them to surfaces to keep them from moving around. Tidying up and hiding your cords will create a sleek and finished look that will help your office space feel more professional and mature.
If you're a recent college grad eager to create a stunning office design, these tips can help you transform even the smallest spaces to suit your needs. Consider hiding clutter and using raw materials in your design to create a seamless and biophilic look. Additionally, invest in multipurpose items that can aid you in your office setup, and don't forget to focus on quality materials that look mature and sophisticated.
Editors' Recommendations