It's no surprise that designers and homeowners are looking for the latest and greatest summer design trends. With so much happening in interior design, there are plenty of amazing styles and design aesthetics to lean into as the warmer months make their comeback. From vibrant colors to eclectic patterns, interior design is shifting to welcome a refreshing take on summer decor. So, if you're stuck wondering how you can take advantage of these new and exciting trends, look no further!
To get a better idea of what to expect this summer, we spoke to the experts to see which summer design trends will be most prominent in our spaces. Here's what we learned.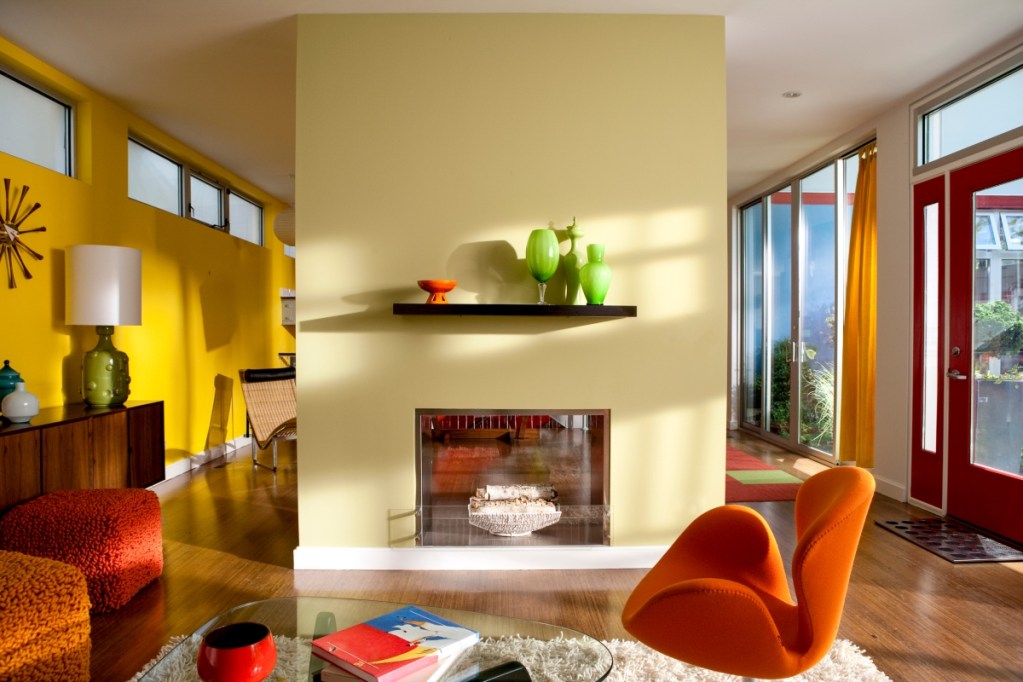 Color-blocking is trending
One of the trends emerging this summer is color-blocking. Partially inspired by the fashion industry, color-blocking, and monochromatic palettes are entering the home. Expert Natasha Frolova, Interior Designer at Planner 5D, says, "The idea is to use colors for zoning without using additional elements and constructions."
To give this trend a try, consider a monochromatic palette for each room, or zone a space to create a color-blocking accent piece. For studio apartments or open floor plans, zoning with color can be a great way to define a space and create an eclectic look.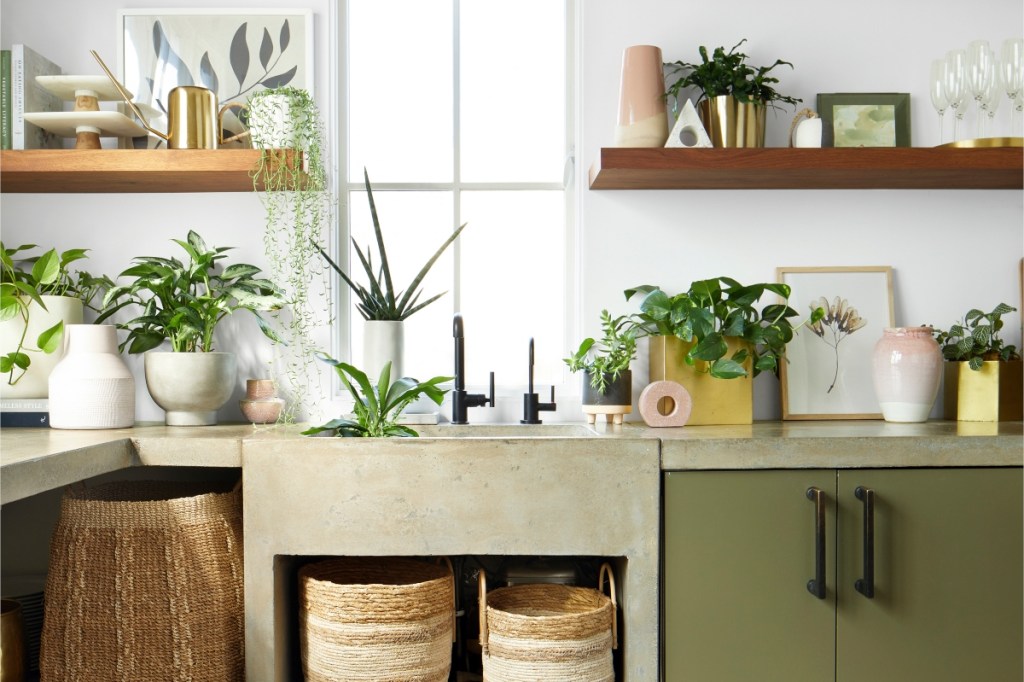 Incorporating nature is a must
Of course, one of the main topics of discussion this year is how to incorporate nature into your home. Gaining more prevalence in the past few years, home design has a heavy focus on nature and the part it plays in your space.
Biophilic design
Biophilic design has surged in popularity in the past few months. This trendy aesthetic aims to add nature and an organic feel to your home. Through the use of house plants, large windows, organic materials, and comforting natural elements, biophilic design has reshaped how we view both the outdoors and the indoors.
Katherine Cohen, Manager of Visual Merchandising and Photography for Interface, Inc. and its premium design brand FLOR, says, "We continue to see a strong use of biophilia and predict this trend will continue for years to come." This is largely due to its calming and relaxing effect on interiors, making it an impactful summer design trend this year.
Natural and organic materials
Jessica Sommer, Vice President at Wedgewood Homes & Maverick Design, says, "raw and organic textures and tones like stonework and exposed wood" are trending as homeowners and designers veer toward more organic materials. Styles like rustic, farmhouse, and Scandinavian will see these changes the most, but this new environmentally-friendly trend will likely influence many other design styles.
With a new focus on the natural environment, Cohen states, "People are expanding their scope of sustainability beyond their use of products and looking into their origins and disposal." Many homeowners are looking for sustainable options when decorating their spaces. From natural materials to organic and environmentally-friendly products, people are searching for alternatives to cheap and mass-produced home decor.
Bringing the outdoors in
Along with biophilic design, many homeowners are looking to invite elements of the outdoors into their homes. Saloni Ingle, Interior Design Architect at Nitido Design, encourages homeowners to "try decorating with tall, standing house plants, such as a monstera or a snake plant" to add a bit of greenery and nature to their spaces. This is a refreshing way to add decor while creating an organic and natural feel to the home.
Sommer also adds that "the use of native and drought-tolerant plants and xeriscaping" is gaining prominence in home design. People want to enhance their exteriors by creating a space that is low maintenance and makes a "long-term positive environmental impact."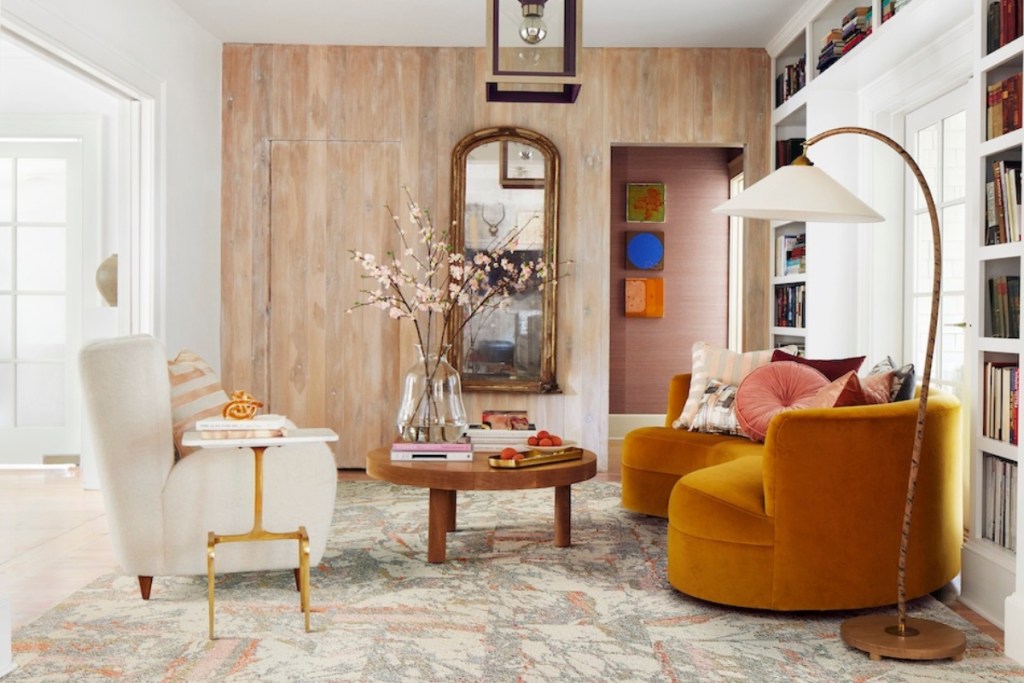 Retro is entering the home
Indoors, retro styles are re-entering the home. From mid-century modern pieces to the obscure trends of 1990s decor, many people are eager to bring nostalgia and color back into their lives. Cohen says, "From the wood-paneled excess of the '70s to the soft pastel palettes of the '80s and the bold, eclectic patterns of the '90s, retro influences are everywhere." People are looking for ways to add character and personality to their spaces to create a quirky and homely look.
Additionally, antique and vintage items are gaining traction. In farmhouse and rustic styles especially, this trend is becoming more sought out as homeowners veer away from the cheap alternatives of prior years. Frolova suggests incorporating at least one stunning vintage piece in your design, saying, "It is common for a single vintage piece of furniture to unite other objects around into a single design."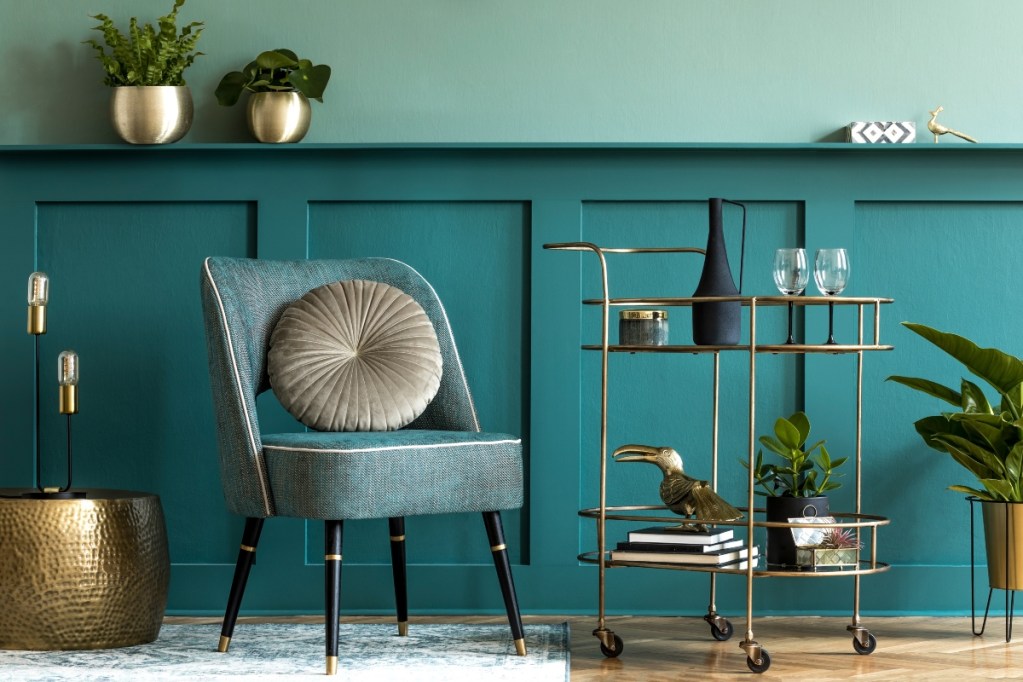 Metallics add flair and elegance
When it comes to small details that make a grand impact, metallics are the way to go. From hardware to metallic statement bowls, metal details can help refine your space and add a luxe touch. Ingle recommends homeowners "add bright bronze or rose gold accents to give a weary, monochrome space new vitality." Adding more color and vibrancy is a fantastic way to enrich your space and create a lively aesthetic.
Mixing and matching metallic tones is also trending as it creates an eclectic and original look. Opting for an array of finishes can enhance your design.
Pattern is making a statement
With trends like maximalism garnering a lot of attention in home design, it's no surprise that people are looking to incorporate pattern into their spaces. Pattern makes a bold statement and helps refresh outdated neutral palettes that took center stage a few years ago.
Sommer says, "We'll see a fresh take on pattern continuing to dominate design throughout the summer months. […] checkerboard, creative color blocking, playful layouts, abstract lines, and unique applications" are sure to be popular in many homes. Layering patterns and opting for bold color palettes are also expected as people steer clear of cold and colorless alternatives.
These are some of the summer design trends dominating aesthetics. From a focus on sustainability to the invitation for more color and pattern in our homes, interior design is shifting to a more light-hearted and natural feel. Organic materials, lively pieces, and unique finishes are all gaining attention from homeowners looking for a fresh and modern aesthetic to bring to their home designs.
Editors' Recommendations