Maximalism has taken the design world by storm, inviting fun patterns, vibrant colors, and exciting textures into our spaces to create a curated look unlike any other. While minimalism and neutrals shared the spotlight in the past few years, this new trend in home design is subverting many of the established rules. If you're eager to take part in this new design style and create a fun and vibrant space, here are some of our favorite maximalist design tips for every room in your house.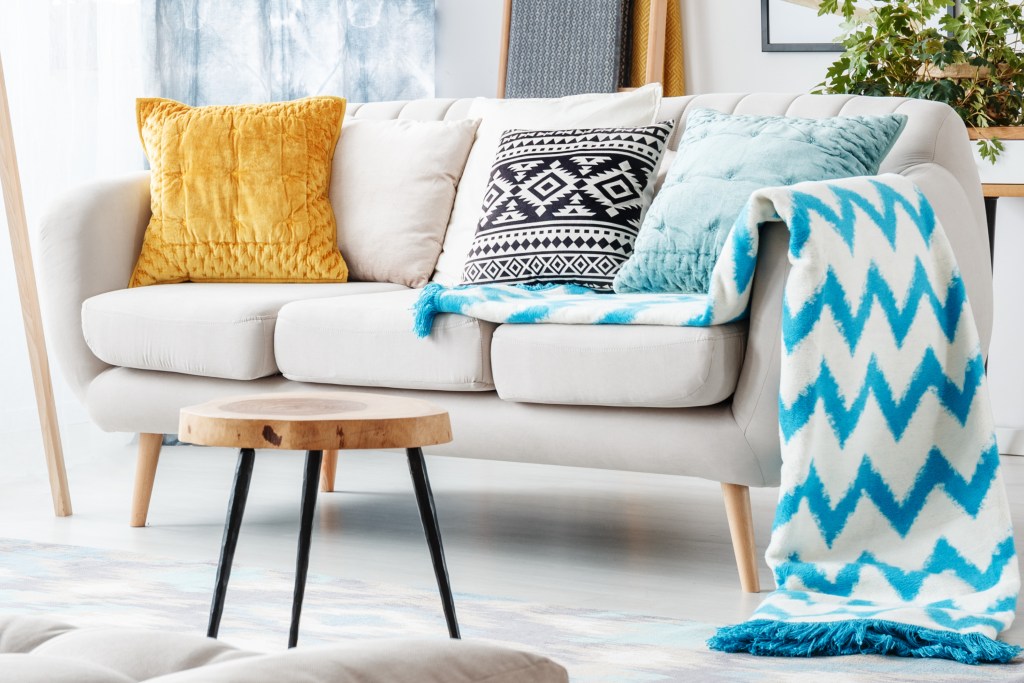 Choose curated maximalist decor for the living room
To pull off the perfect maximalist living room, you'll want to opt for curated pieces.
Look for quality pieces
Cheap decor items will look tacky and kitsch in this design style, so it's best to choose quality pieces that add a bit of personality to your space. For example, try opting for hand-crafted side tables or quilted blankets that add a bit of texture to the space while also introducing color and pattern. When adorning shelves, choose handmade pottery or sculptures alongside some of your favorite books.
Incorporate a gallery wall
Another fun way to create a stunning maximalist living room is to incorporate a gallery wall into your design. Opt for painted pieces and unique prints, and create a curated look with high-quality picture frames and mirrors that highlight the space's luxury. Selecting thoughtful maximalist decor pieces to implement in your design will make the living room feel more intimate and sentimental.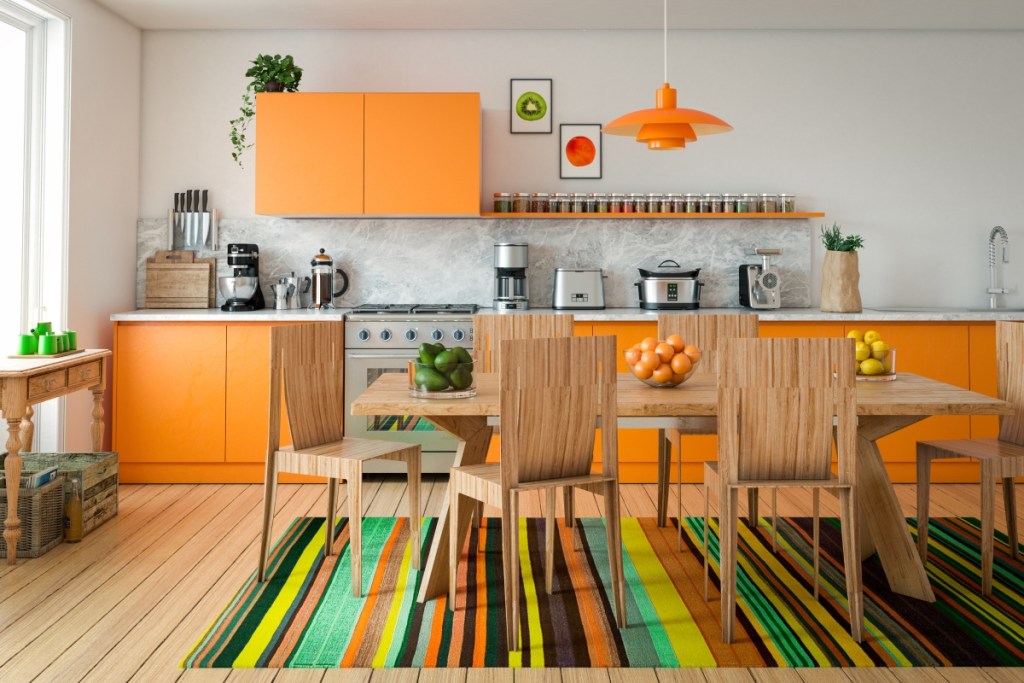 Opt for bright colors in the kitchen
These days, kitchen designs tend to lean toward more modern styles with neutral color palettes and minimal decor. However, if you're opting for a more maximalist approach, you don't need to do the same! Instead, try introducing more color in your kitchen design. Opt for a fun patterned backsplash with a bright pop of color. Or use curtains, runners, and hand towels to add more vibrancy and texture to the space. Additionally, bowls, containers, and plants are great ways to add more visual interest to your kitchen without making the space feel too cluttered.
One of the best ways to introduce color to your kitchen is to paint your cabinets. Green, red, blue, and yellow are some of the most common colors maximalist homeowners are adoring in their spaces. So, try opting for something unique by painting your cabinetry!
Embrace pattern in the bathroom
Since many bathrooms are compact with little room for a plethora of decor, it's better to focus on two-dimensional details that will make this room shine. Create the perfect maximalist bathroom by playing around with patterns in your design. Fun wallpaper, colored tile, and uniquely patterned shower curtains are some of the simplest ways to pull off a stunning maximalist design.
A popular method in maximalist bathroom design is to choose a black-and-white tile for the floor. Checkered, chevron, and geometric patterns are particularly stunning in monochrome. Then, pair the black-and-white flooring with a brightly colored and intricately patterned wallpaper. The juxtaposition looks lovely and perfectly suits maximalist design.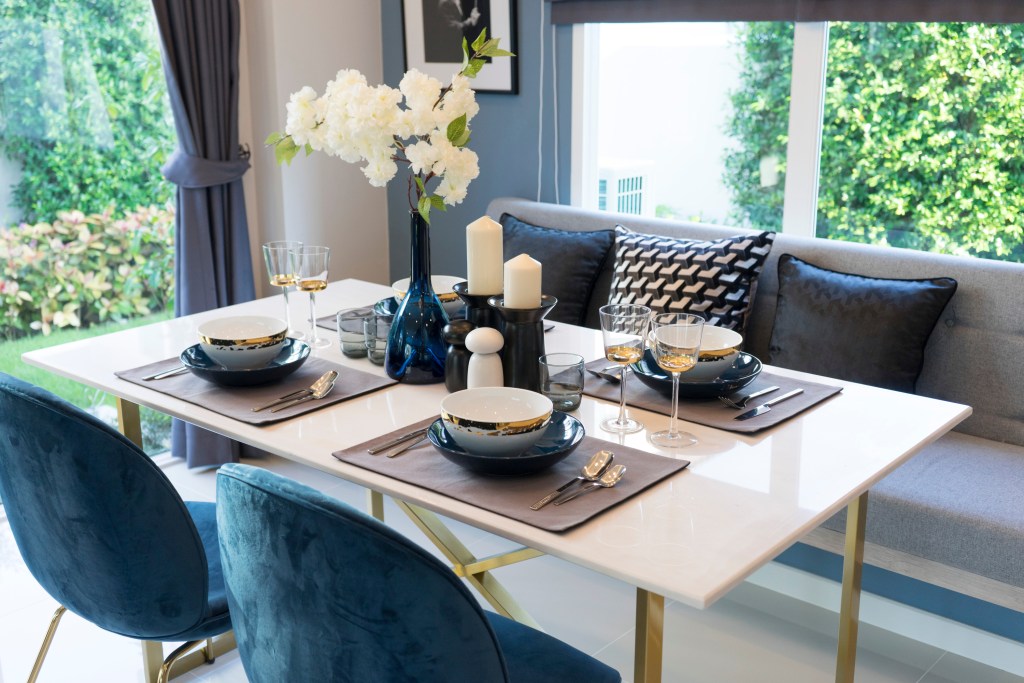 Choose something unique for your dining room
The dining room is one of the more challenging rooms to design. With such traditional roots in home design, it can be difficult to implement new design trends into the space. An easy way to create a great maximalist dining room is to do something daring and unique. Mix and match the dining chairs, for example. Or opt for a bold feature wall. Gallery walls are also a lovely addition to this space, especially for homeowners who don't have a lot of room to work with.
Other ideas include choosing an eye-catching table centerpiece like a sculpture or potted plant, or using other decor items to add more interest to the dining table. Additionally, a signature light fixture or wall sconces can completely transform the space. You could also layer rugs for some added detail if you like. The more unique, the better!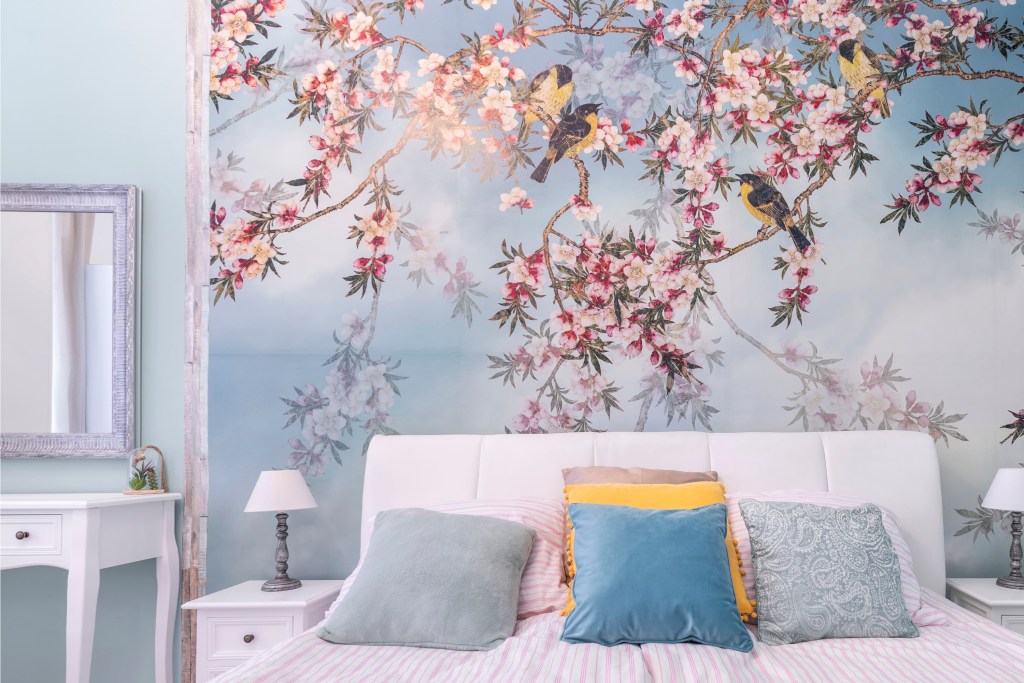 Create a feature in your bedroom
The bedroom presents similar challenges to the dining room, so it's equally important to subvert the norm in this space. When it comes to maximalism, nothing looks better in the bedroom than a stunning feature. A unique bed with a large headboard is one way to achieve this look. Layer colorful and patterned fabrics on top for a curated look. Alternatively, a grand feature light on the ceiling or nearby can create the perfect focal point for the entire space.
If you want something even more exciting, opt for a feature wall. Try adding texture to the wall through fabric, leather, or tile for an interesting touch. While it may seem odd at first, the end result is unique and memorable, perfect for a maximalist space.
Maximalism is all about experimentation. It uses color and pattern to create a bold and exciting design that feels curated and cozy. It subverts traditional styles of home design and challenges designers and homeowners to put their own stamp on how they decorate their spaces. So don't be afraid to add a bit of personality and sentimentality to your space. Try something new. And be sure to have fun!
Editors' Recommendations