If it's time to level up your recreation room, we have some awesome game room ideas for you. Your game room is a place for ultimate fun and relaxation, so the space should speak to both.
Whether your rec room is in the basement, a family room, or a den, there are many ways to enhance the decor to make it even cooler. Here are some of our favorite game room ideas.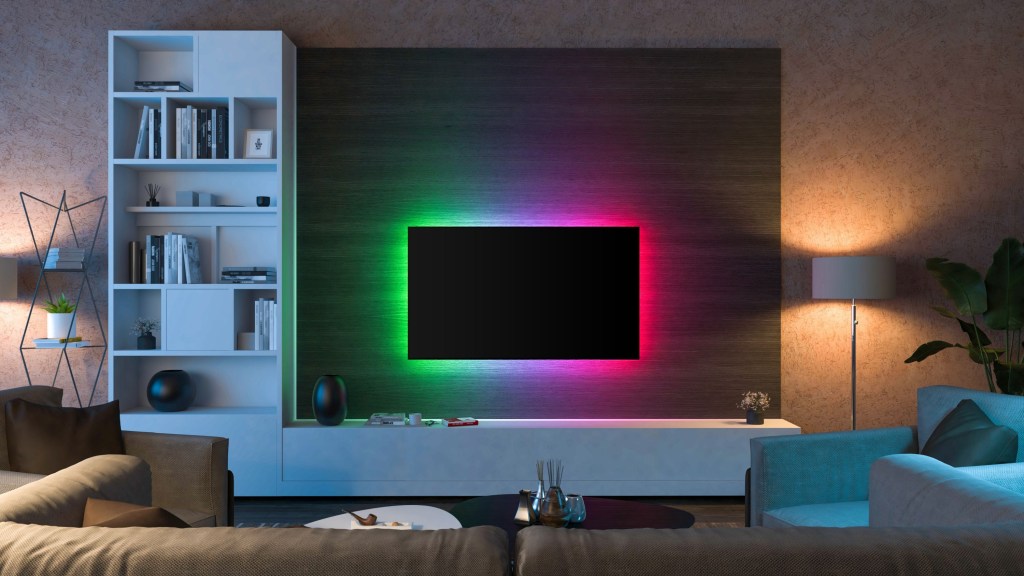 Colored LED lights
Get creative with some colored LED lights. These are usually sold in long strips, and then you can stick them in any arrangement you'd like. They look great lining the top of the wall where it meets the ceiling or just behind a television for a colorful glow, but really, they can go anywhere. There are also colored LED lightbulbs and neon signs, so you can get whatever works best for your space.
Collectibles display
The game room is where your collectibles can shine. Whether it's pop culture figures, DVDs, books, or games, of course, leave them out for all to see. Invest in a tall shelf to neatly display your things or perhaps floating shelves to show off items you love most. You want exciting conversation starters in your game room and to put out possessions that wouldn't normally be out on display in other parts of the home.
Funky rugs
We love a funky rug! When buying a rug for your game room, think of colorful patterns and comfort. Your game room is more likely than any other room in the house to lend itself to pops of bright color, so take advantage of that. There are plenty of cool rugs out there that will do the trick. You also want to think about comfort! Ask yourself: Is this a rug I'd want to sit down on to play a board game? We recommend shaggy rugs or rugs that are on the plusher side.
Cozy seating
One of our favorite game room ideas is super cozy seating. Get a bean bag chair or something of the like to really round out your game room and provide a comfortable space for guests you play games on. We suggest a Yogibo bean bag chair because they come in lots of fun colors and different shapes and sizes.
Soundbar
Lastly, a soundbar is truly the icing on the cake in any game room. It's one of the best television speakers you can get to enhance the quality of your video game's audio, and there are some options that are fairly inexpensive.
Your game room should be the most fun room in the house — so don't be afraid to get crazy, cool, and cozy with it! Give your game nights the fun, relaxing atmosphere they deserve with one of our favorite game room ideas. We hope they spark some inspiration for anyone whose recreation room needs a makeover.
Editors' Recommendations