As you begin decorating your home for fall, you'll likely start perusing Pinterest and Instagram to find the trendiest design styles for your home. Be aware, however, that every year there are always a few kitschy trends that definitely miss the mark. From an overload of pumpkin-themed textiles to outdated fall trends from 2014 (plaid is long past its heyday), there are several fall decor trends popping up on social media that aren't necessarily the most stylish.
To make sure you don't bring in elements that will make your home look more gimmicky than festive, decorate with a light hand and opt for a more modern approach to your seasonal decor. To help you navigate these decor woes, here are our recommendations of what to avoid, so you don't "fall" into these classic fall decor mistakes.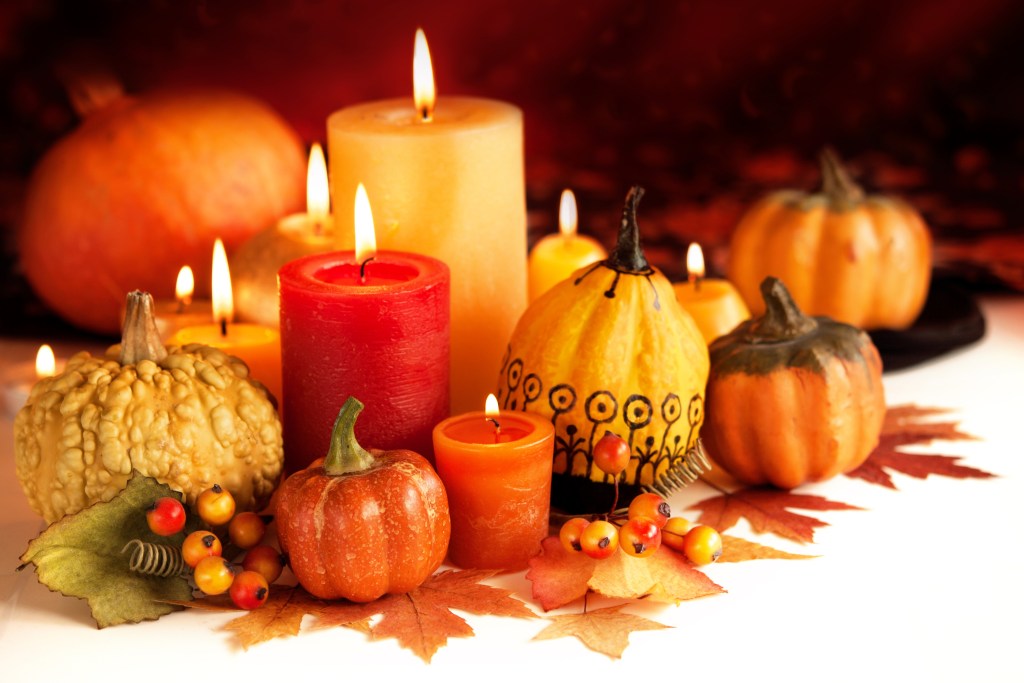 Using pumpkins as your sole decoration
Fall is the harvest season for a reason — it's full of colorful produce like gourds, apples, sweet potatoes, and, of course, pumpkins. While no autumnal decor is complete without a pumpkin or two, many homeowners often end up going overboard, resulting in a pumpkin theme, not a fall one.
Decorating with mostly pumpkins will leave your rooms looking overcrowded and repetitive. This isn't to say that you can't use them, but instead of investing in pumpkin-themed curtains, runners, plates, and wall art, choose a select few areas where you can add this icon to your design. Consider displaying a pumpkin centerpiece with a sleek red tablecloth. Or, you can hang some pumpkin lanterns and save the themed napkins and plates for another year. By incorporating neutrals and solid colors, these fall squashes will pop, not fade into the background.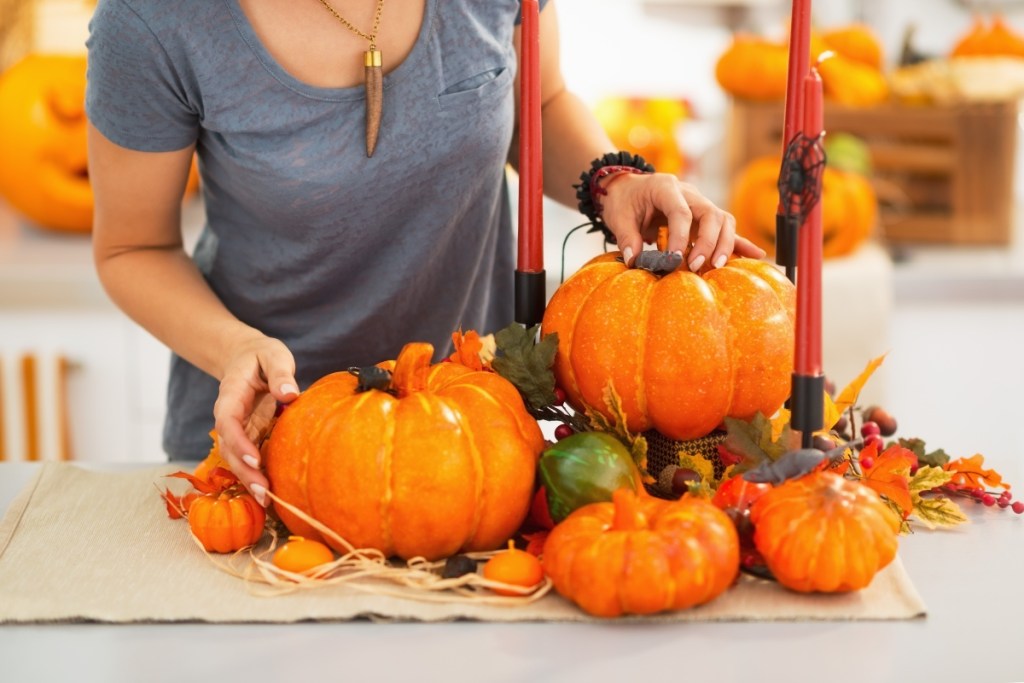 Sticking to the traditional color palette
Break away from the mold this year and diverge from the traditional color scheme. Sticking with the classic red, yellow, and orange tones can get pretty boring, so shake things up and add in some lesser-used autumnal hues.
For a more sophisticated and mature style, use pastels, soft creams, whites, and blush pinks. Instead of covering the home in loud and bold tones, pull back on the intense pigment in favor of paler colors. Use reds, yellow, and greens sparingly by bringing these colors into your throw pillows and blankets, tableware, and decorations.
If you love the bright colors of fall, you can keep in these strong elements but infuse them with more wintry colors like deeper burgundies, forest green, ivory, and metallics like gold or bronze.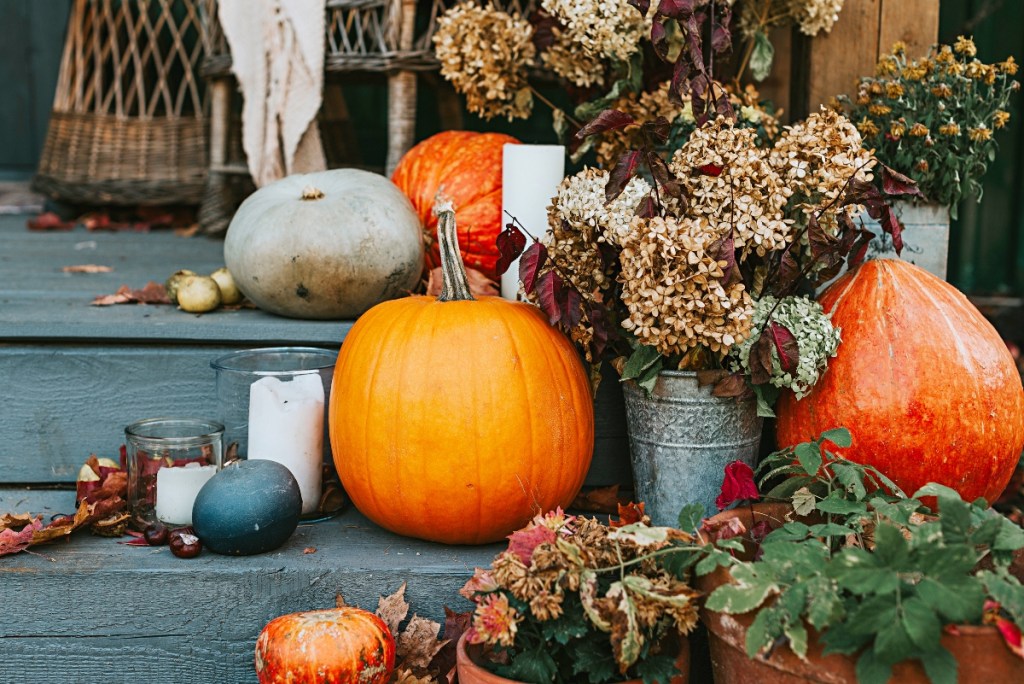 Going overboard on natural elements
Bringing the outdoors in can make your interior reflective of the changing of the seasons. Unfortunately, it's easy to get carried away. Rather than including pumpkins, gourds, leaves, twigs, and hay everywhere, try to keep these natural elements contained and used sparingly.
A few twigs in a jar beside some miniature pumpkins is a great way to bring in natural elements without creating a small forest in the living room. You can also create a fall wreath for your front door or decorate your dining table with some colorful leaves inside clear vases. Opt for the "less is more" approach, and you'll avoid going crazy with the woodsy decor.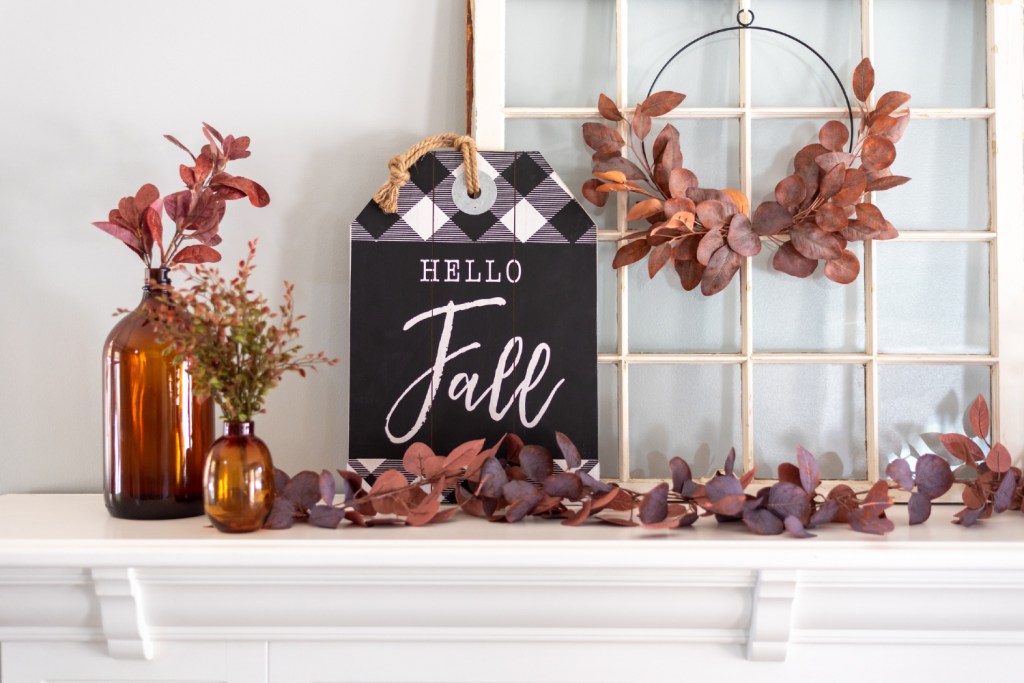 Focusing on holidays rather than the season itself
For those who are extremely festive, the fall and winter is the most fun time of year, as every month there's a new holiday to decorate for. However, if you'd rather pick a decorative style and stick with it all through the season, pull back on holiday-specific statement pieces.
Instead, stick with one big overarching fall theme and pick small aspects from the holidays that aren't too literal. Instead of brooms and pumpkins for Halloween, incorporate moodier colors, like black and purple, in the place settings, throw pillows, and wall art. Create a spooky vibe without being overly literal by adding faux Edison bulbs, blood-red roses, and tall, slender drinking glasses.
Using too much plaid
Plaid is one of the most popular patterns in the fall, covering flannel jackets, throw blankets, and table settings. But after many years of being front and center, this fad is quickly becoming an overused cliché. You don't have to say goodbye to this print for good, but make sure it isn't front and center by introducing patterns, natural materials, faux leather or fur, and arm-knit blankets to your design.
Decorating the interior of your home for fall is a beautiful way to reflect the changing of the seasons, bringing the colors, textures, and aromas of the great outdoors right into your living room. That being said, your home shouldn't look like a party supply store, so try to move away from overused, cliche fall decorations. Take inspiration from the classics and use them to develop your own decorative point of view. There is something almost magical about diverging from the traditional route towards a style that is more unique and innovative.
Editors' Recommendations