Many people leave their mantels empty until the holiday season, thinking that decorating the fireplace is only for the wintertime. We're here to tell you that, in fact, the opposite is true. Decorating the mantel can be a year-round source of joy in your home — here are some game-changing fireplace decor ideas to prove it.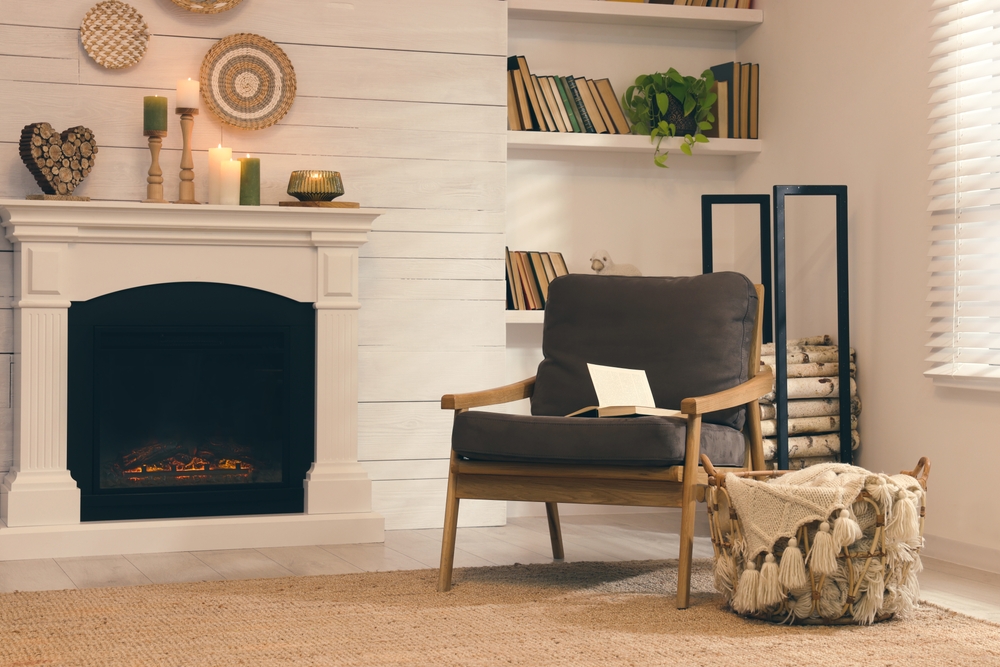 String of photos
Ever since Polaroid cameras made a comeback, stringing or clipping small photos to a hanging thread or string has become a big trend. It may seem a little college "dorm-esque," but with the backdrop of a stone or brick fireplace, it can actually be a nice feature. Plus, you don't have to use Polaroid pictures, as wallet-size, 4-by-6-inch, and 5-by-7-inch photos can all work for this DIY trick, and you can hang them horizontally or vertically.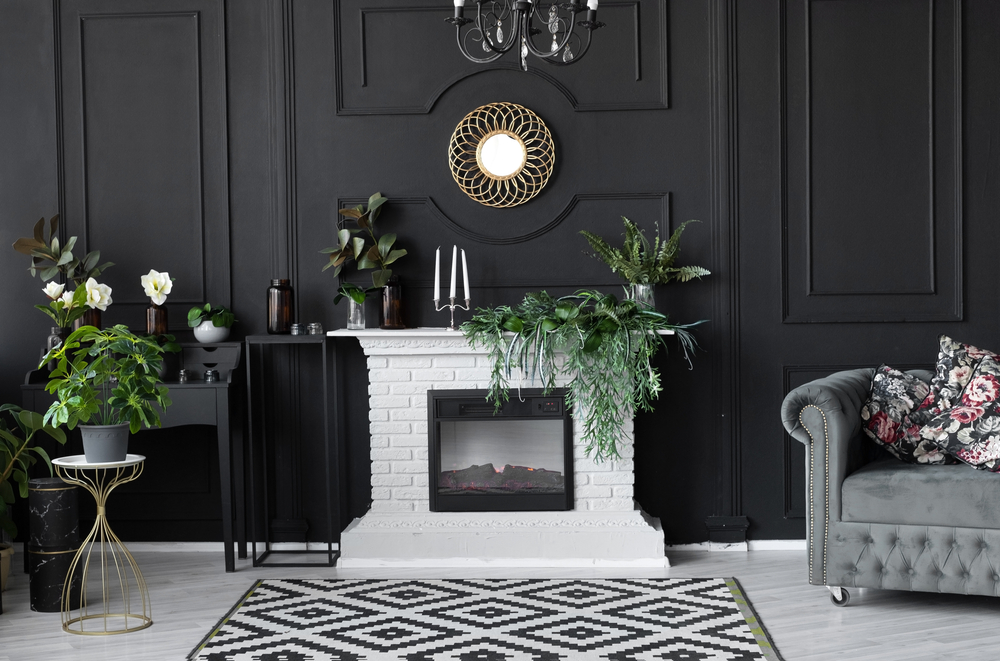 Hanging plants
You have all that space on the top of your mantel — why not place some hanging indoor plants there? If you were thinking about hanging plants in your house or apartment, having a fireplace is a game changer because it eliminates the need to buy a hanging planter. Instead, the plant's leaves or vines will drape right over the mantel in front of your fireplace. Some hanging indoor plants we recommend are a string of pearls, burro's tail, Boston fern, ivy, or spider plant.
Crystals
Here's another huge trend that works surprisingly well in the home when placed on the fireplace: crystals. While some may find this trend played out, these majestic rocks look great either on the bottom or top ledge of a fireplace. Large crystals look best, although this also depends on the size of your mantel. Just don't place any crystals that are too tiny for people to see from across the room. Some crystals we recommend are amethyst, rose quartz, jade, and tiger's eye.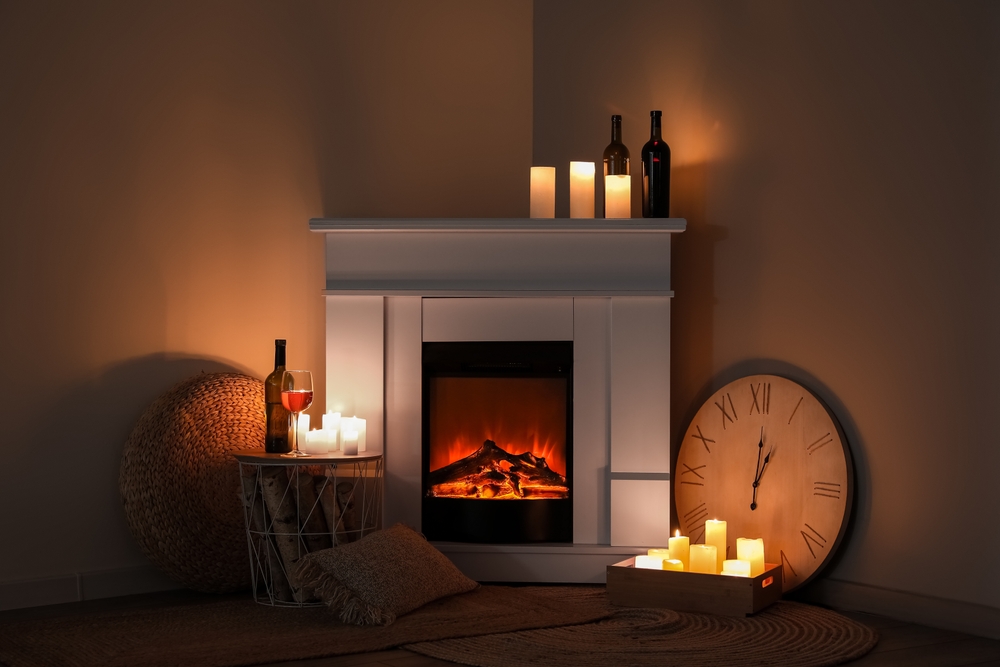 Wine bottles and string lights
Repurpose your wine bottles and place them on the top of your mantel. Once you have a collection going, place some battery-powered string lights inside each one. This simple hack is a great way to brighten up your mantel even when the holidays are over.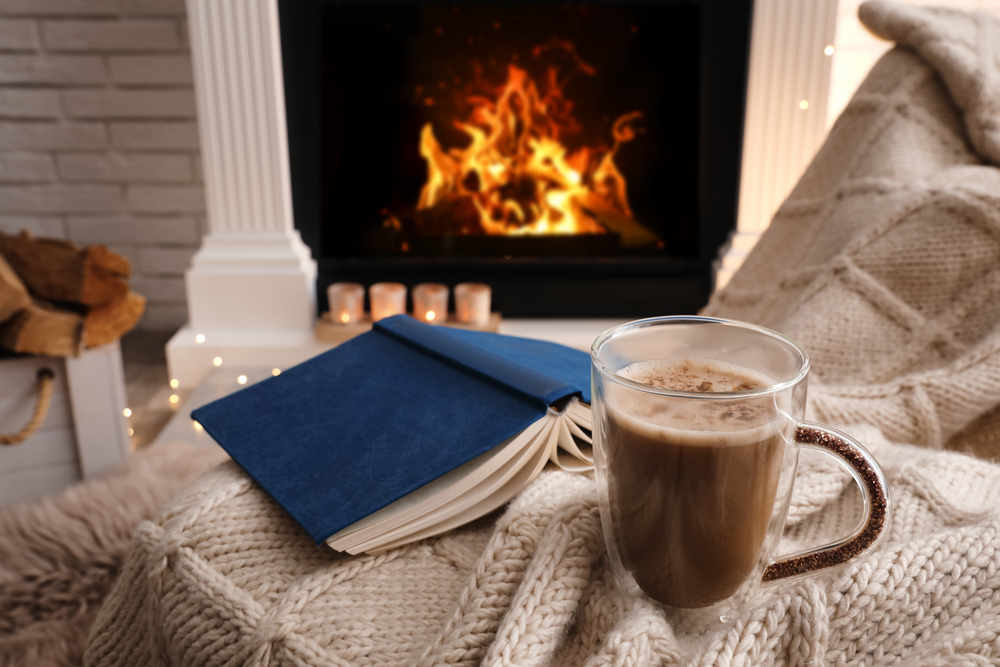 Pillows and blankets
Make your fireplace a cozy corner by laying down some blankets and pillows along the bottom — or even the top. Honestly, this is a great excuse to buy some really cute or fancy decorative pillows. Another fun thing you can do if your mantel is the right size (especially if you have kids), is to secure the top of a large sheet to the top of your mantel. Then, get a heavy pillow and secure the bottom of the sheet on the floor as far from the fireplace as it can go. Voila! Now you have a blanket fort.
Decorating the mantel doesn't have to end when December does. The fireplace is actually a perfect spot for some fun decor projects. Consider any one of our fireplace decor ideas the next time you're staring at a blank mantel.
Editors' Recommendations