Plants have become one of the most in-style items you can place in your home, and the trend doesn't seem to be slowing anytime soon. To change it up a bit, why not add some hanging indoor plants to your space?
Hanging indoor plants reach eye level so they're easier to spot than standing plants, and they can also cover up high corners of the room that are otherwise more difficult to decorate. In a living room especially, hanging plants offer a relaxing, inviting vibe. Here are some of the best hanging indoor plants for your living room.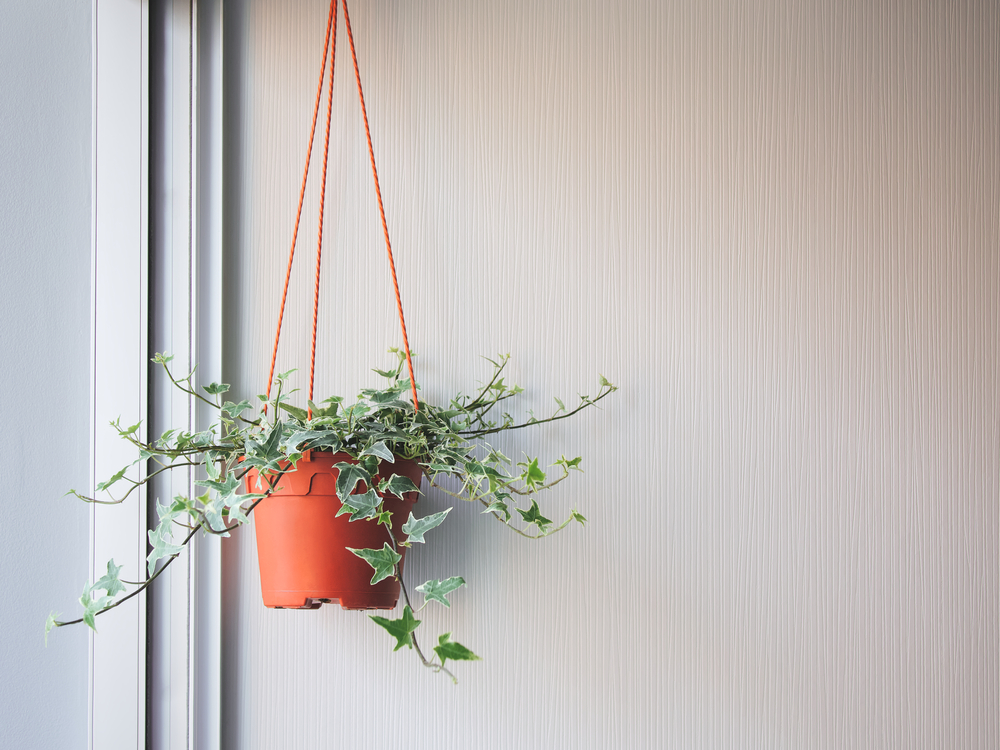 English ivy
A classic English ivy plant should be anyone's first go-to choice for a living room plant to hang. Its long vines and pointed leaves give real jungle vibes, but when kept trimmed and contained, it brings a certain spice to your living room that you never knew you needed.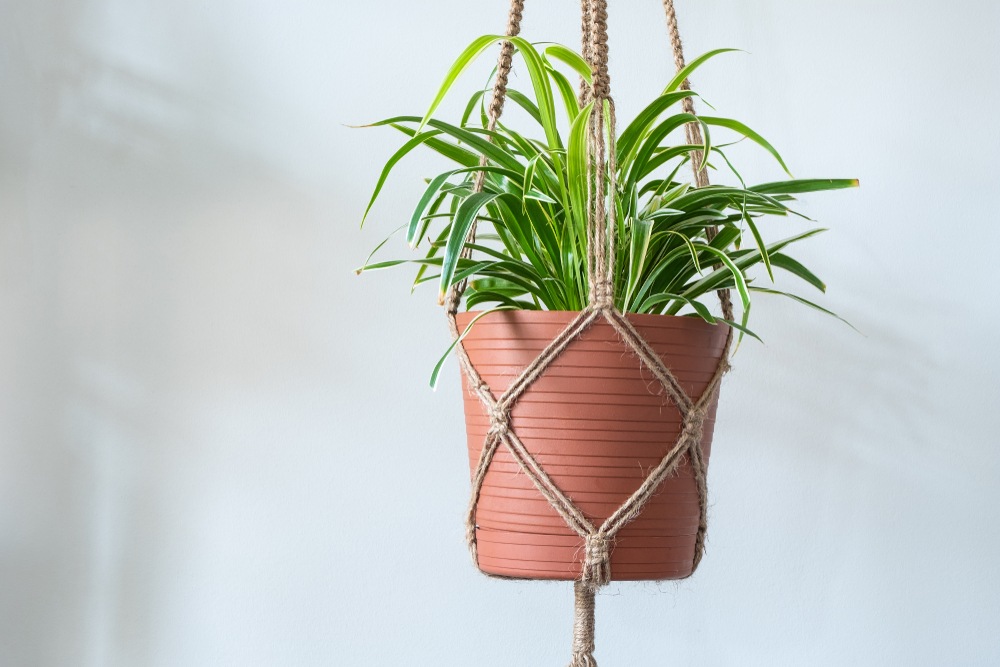 Spider plant
A spider plant makes a great hanging indoor plant because of its thin, long, luscious leaves that extend in every direction, like spider legs. The leaves can grow pretty long, which is why spider plants look their best when suspended from the ceiling.
Burro's tail
You can't get more trendy than a hanging succulent plant, and the burro's tail (or donkey's tail) plant is just that. Succulents have become so popular — they look adorable and are easy to take care of. The same applies to the burro's tail, which basically looks like a bunch of typical succulent plants glued on top of each other and hanging out of the planter.
String of pearls
The string of pearls is also a succulent plant but is less bulky — and more refined and dainty — than the burro's tail. Its name describes it well, as it literally looks like a string of green pearls. I'm sure whoever is selling these is glad they're not called string of peas.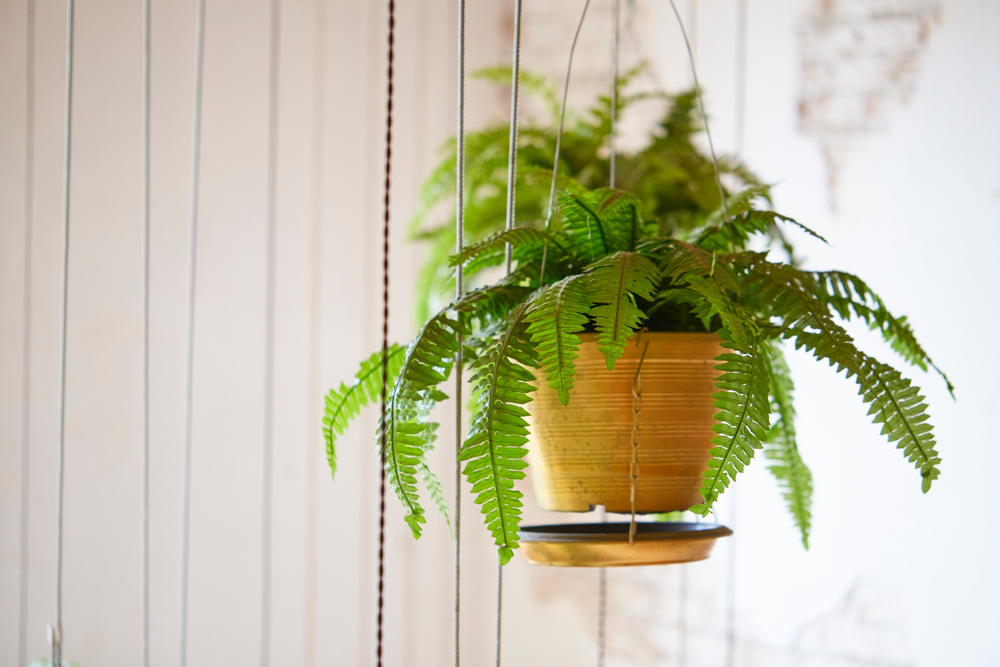 Boston fern
Also known as the sword fern, the leaves of this plant grow along stems to create an edged shape resembling a knight's steel weapon. The Boston fern is fun and wild, with many leaf stems, each one falling its own way, making hanging this plant in your living room a must.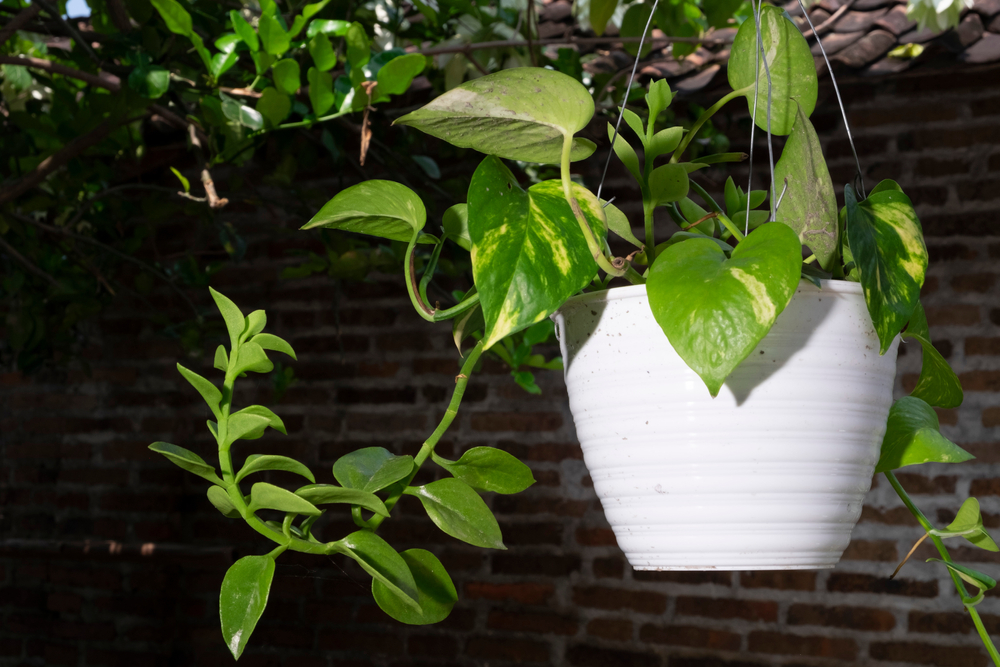 Golden pothos
The golden pothos is the more refined of the bunch. Its leaves are standard leaf shapes and don't grow as long as some of the others, although they do hang a bit. This is a great indoor hanging plant for your modern contemporary living room. All of these plants thrive amazingly as indoor plants, requiring just partial sun and a modest amount of water. In other words, they're easy to keep alive, and we couldn't recommend them enough for your living room.
If you want to impress your guests or are simply looking to add more natural home decor to your space, hanging indoor plants is a fun and attractive solution. Just get your hanging planter, plant any of these, and see how it changes the mood of your living room.
Editors' Recommendations