When your living room needs some lively changes, tall indoor plants certainly do the trick. Tall indoor plants can act as both stylish decor for your living room and your personal connection to nature from within your home, which can boost your mood and health.
Still, the living room is your place to sit back and relax, and the vibe of the space should be conducive to that. If the design of this space is feeling dull, living room plants are a simple and effective solution to bring calming life back into the room. Here are five tall indoor plants that can enhance the energy of any living room.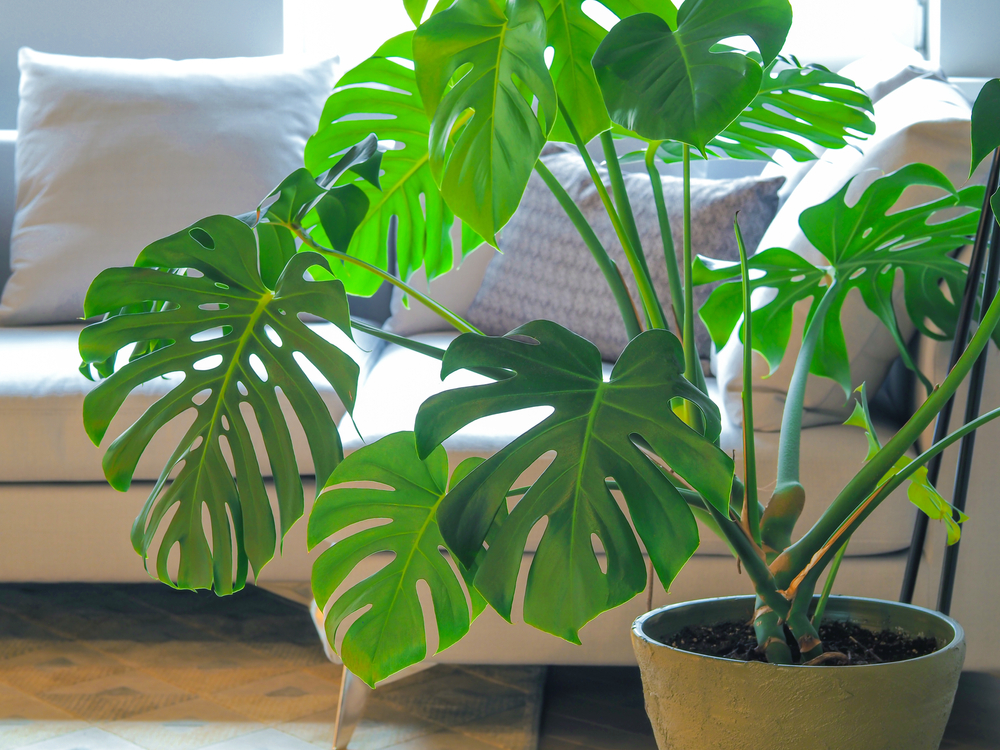 Monstera
Also known as the Swiss cheese or split leaf plant, the Monstera has become rather trendy as an indoor houseplant. Place a Monstera plant in your modern-style living room to give it the extra "oomph" it needs. This plant is fairly low maintenance and needs water once every one to two weeks.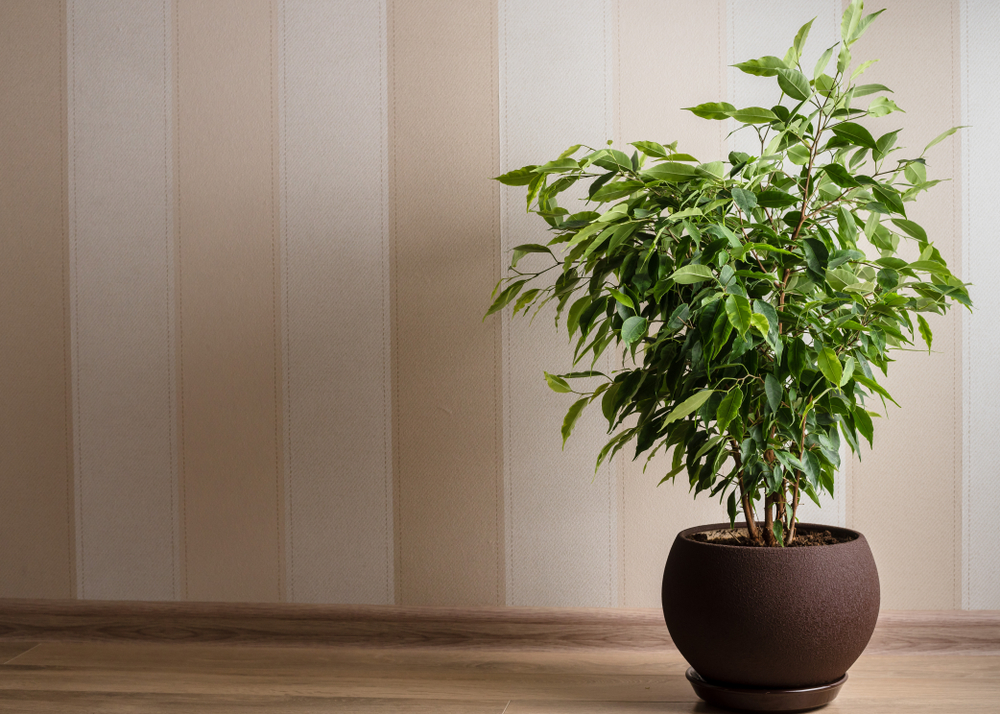 Weeping fig
The weeping fig tree can add a touch of whimsy to any style of living room. This plant's leaves hang downward, "weeping," but have the opposite effect on your space. It's a forest-like plant that can elicit strong, content feelings of being surrounded by nature. Just be sure to water it on a consistent schedule.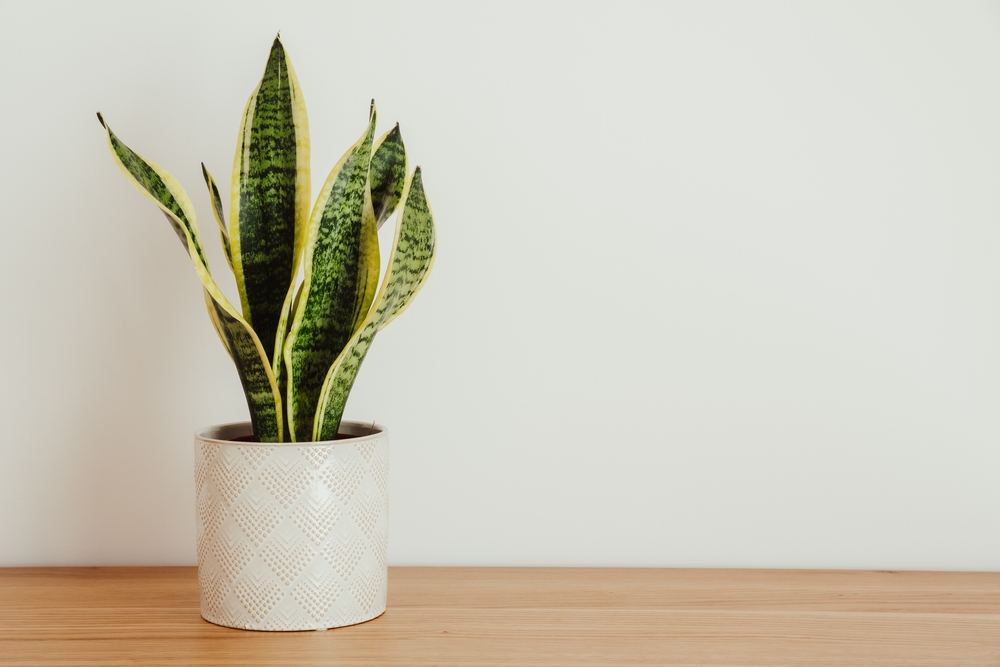 Snake plant
With their tall, thick leaves sprouting directly from the soil, snake plants are a joy to look at and easy to take care of. A smaller snake plant can sit on an end table, while a large one makes a great indoor plant that can sit right on the floor. The variations of green and yellow hues make this plant a fun, vibrant addition to any living room. Give it some water every 10 to once a month, depending on the time of year.
Palm tree
An indoor palm tree can be an equally exciting and calming presence in your living room. Its long, luscious, upward-rising stems and leaves can say "summer party" or "dog days of summer," depending on how you resonate with it. We recommend a majesty palm or fan palm, which both need partial sun, so make sure to place it near a window. Water it more often in the summer and when the soil dries out in the winter.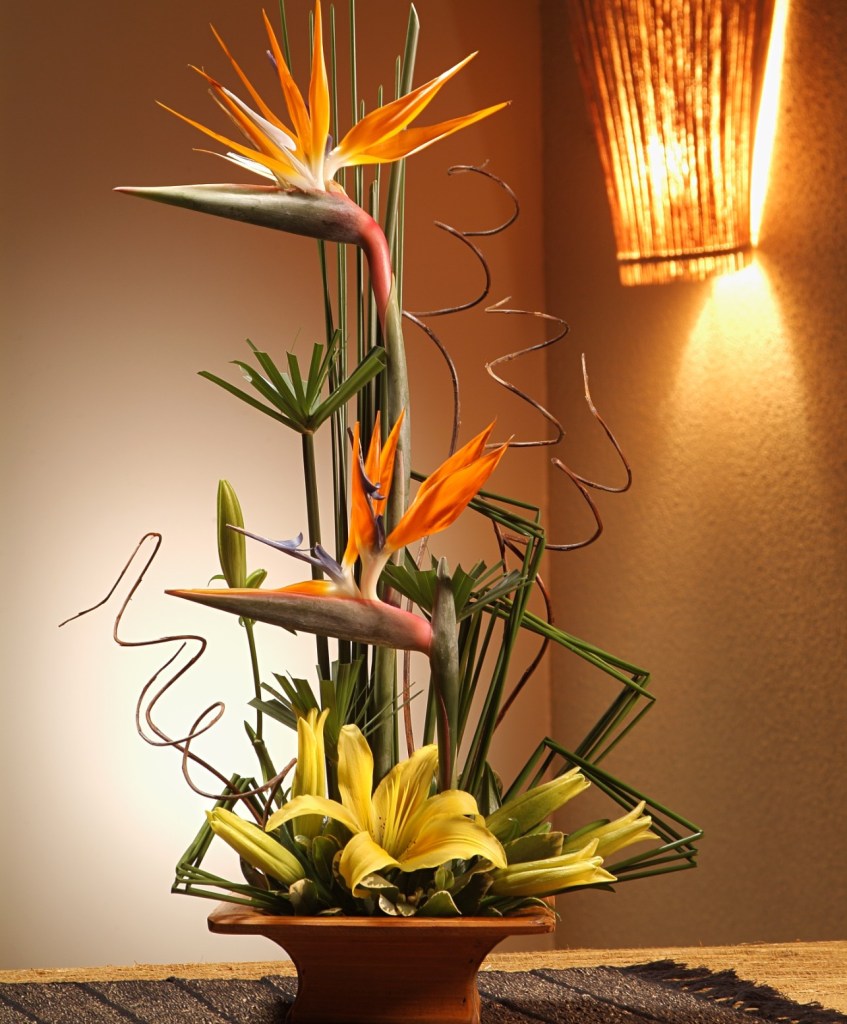 Bird of paradise
This tropical plant can liven up your living room in no time. It's fairly easy to keep alive indoors if you water it regularly. Its deep, dark green leaves and height make this tall indoor plant a fine addition to any living room.
If you're looking for new living room decor ideas, tall indoor plants may be your best bet. They are natural, match all colors and designs, and take up a significant amount of space so you don't need to worry about getting multiple items to decorate with. Many tall indoor plants are simple to keep alive and can grow taller than you think.
Your living room is sure to transform with the addition of one or more big, beautiful leafy plants that are hard to miss when you walk into the room.
Editors' Recommendations