Spring is here, and we couldn't be more excited! This means temperatures starting to warm, birds chirping, flowers beginning to bloom, and spring cleaning. There are so many ways to introduce spring into your home, and — as a place where family and friends gather to watch movies, play games, and relax after a long day — the living room is the perfect place to start.
If you're thinking about updating your living room this spring, you may want to start by decluttering. It can help give you a sense of what to keep, donate, or throw away, and will help you see the space more clearly.
Once everything is picked up and put away, you can concentrate on the fun part — redecorating your living room. We found five ways to bring spring into your home so it feels as fresh and new as the season.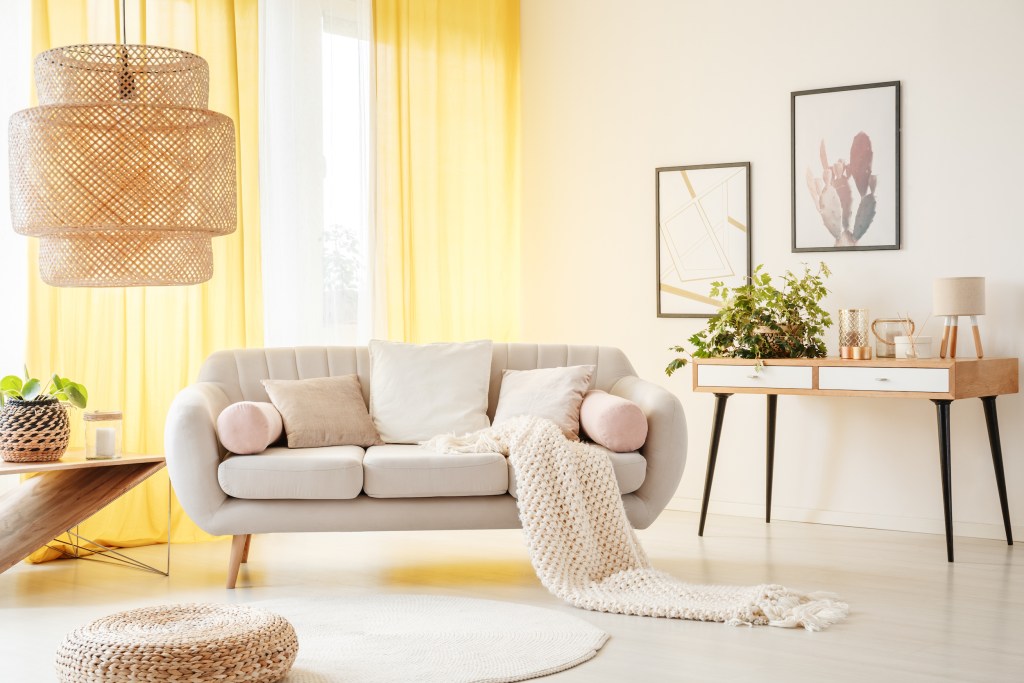 Let the light in
The best part about spring is warm breezes replacing the cold, blustery winter chill. In the living room, let as much of that sunlight in as possible. You can achieve this in a few ways. First, you could reposition your living room furniture to face the windows. Spring has sprung, so why not enjoy it?
You could also consider changing out your dark winter curtains for linen or cotton ones to allow more light to filter into the room.
Finally, if your living room could use a fresh coat of paint, why not choose a lighter neutral ivory or pastel that will not only feel like spring but reflect the natural light coming into the room?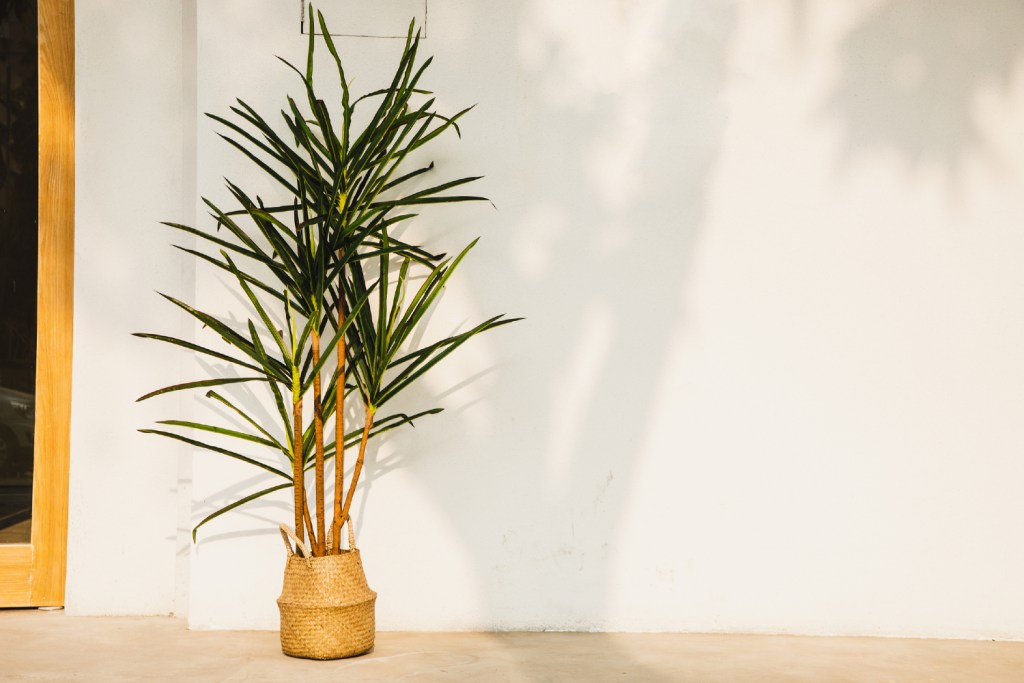 Bring nature inside
Spring is the perfect time to bring outdoor elements into the living room. This could be new plants nestled in a bookshelf, fresh flowers as a centerpiece on your coffee table, or new wicker baskets to store blankets or hide your kid's toys in when guests come over.
You could also add wood-framed pictures on a collage wall or floating shelves behind your couch. On your fireplace mantel, you could place more flowers (you can never have too many), wooden spring animals, or candleholders at varying heights.
Create a focal wall
Spring is the perfect time to redecorate your living room, and creating a focal wall is a great way to introduce character and transform the look of your room. We recommend choosing the wall behind your fireplace (if you have one) or behind your main couch or sofa.
Consider peel-and-stick wallpaper in a fun botanical print to welcome the season. We love this print from Spoonflower because it brings so many spring colors to the room. If wallpaper isn't your thing, installing s shiplap above the fireplace, or painting one wall a bold color are other ways to add texture or make your living room pop.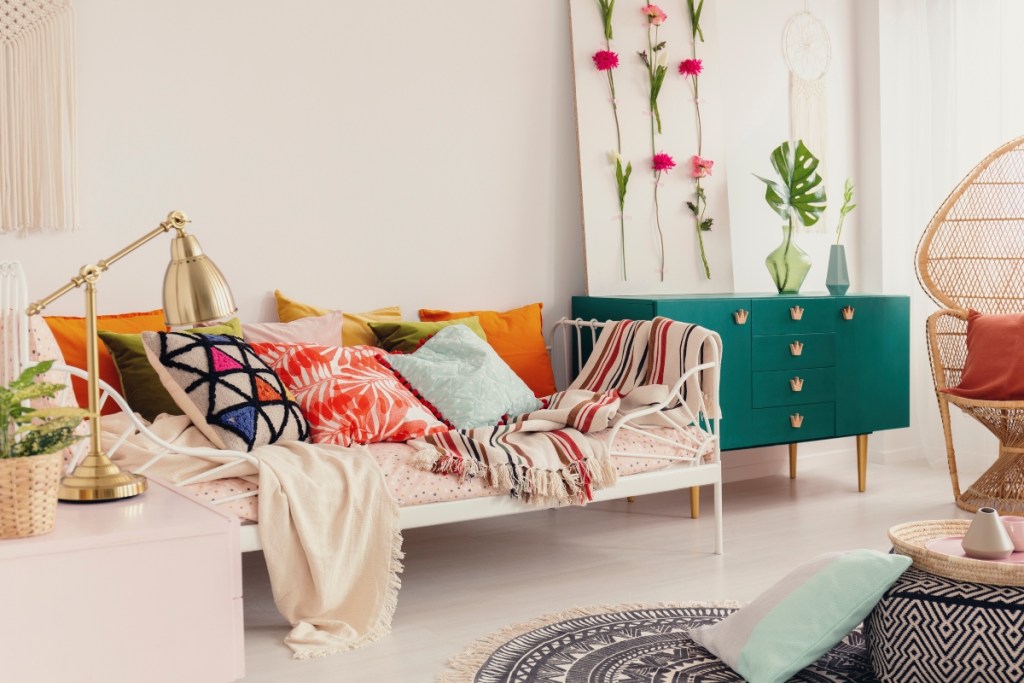 Add pops of color
Spring is a time when everything is blooming and the snow has melted to reveal bright, green grass. Find ways to bring those colors inside via your couch pillows, throw blankets, or a new paint color. You could also add a new area rug under your sofa and coffee table that brings in the spring colors of red, pink, orange, and green.
You could also incorporate color with a new bright yellow or blue table lamp. Not only are these all ways to add texture and pattern, but they brighten up the room as well.

Introduce pastels
Pastels are the essential spring color palette, so why not use them to redecorate for the season? Find pastel pink or green vases for your flowers, add photo frames in light blue or yellow, or place bowls in similar colors on the coffee table. If you celebrate Easter, add Easter eggs, decorative animals, or banners hanging from the fireplace mantel. Pastels are fresh and peaceful to look at, and they will help transform your room from one season to another.
All of these ideas can be done in a weekend, and you'll be amazed at how your room goes from winter drab to spring fab in no time. Make sure you give your space a good clean — from windows, to furniture, to floors — to help maximize the light coming in and the new decor you've purchased. Before you know it, you'll have the perfect setup to entertain family and friends and celebrate all that is good about the season.
Editors' Recommendations