After a long and frequently gray winter, nothing gets your home ready for spring better than some fresh flowers. Bright-colored flowers and plants can brighten the entire feel of your home and get you prepared for spring cleaning and outdoor activities. Some flowers give off pleasant scents, and all flowers and plants freshen the air, so regardless of what variety you choose, you'll be literally freshening up the vibe in your house. Flowers have also been found to improve your mood and maintain a relaxed atmosphere, which can be necessary after a long winter inside. Check out our favorite seven vivid flowers to brighten up your home this March.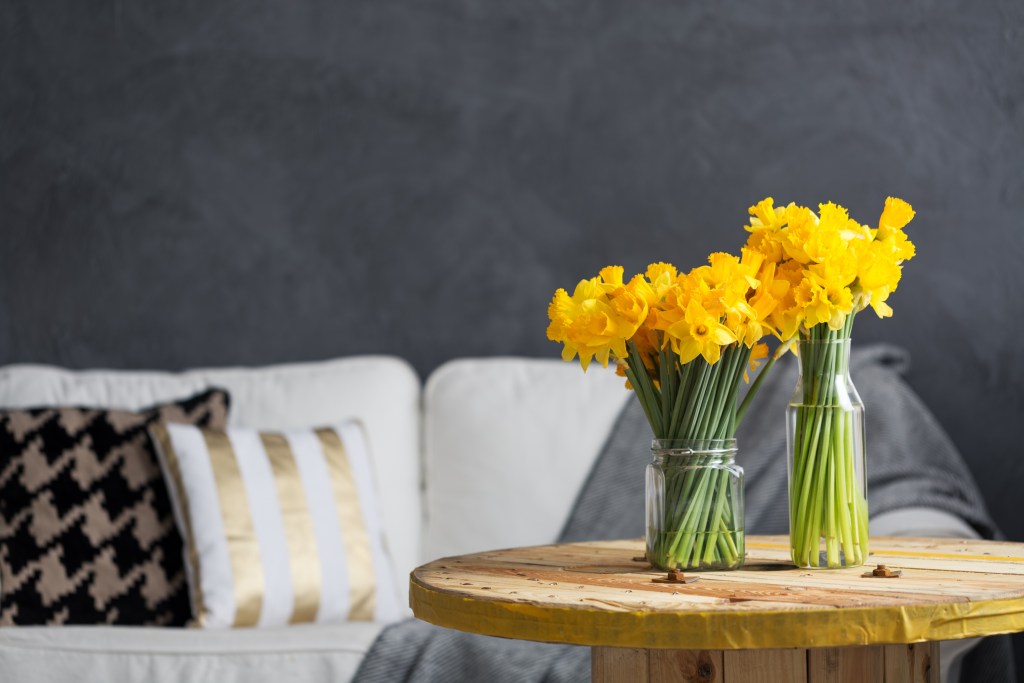 Daffodils
Daffodils are probably one of the most recognizable spring flowers out there. Though typically they are of the yellow variety, over 40 species of daffodils can be white, orange, red, or pink. Since daffodils bloom in early spring, they are a great flower to buy and display in a vase in your home in March. It should be noted daffodils are toxic to cats and dogs if consumed, so be careful if you have pets and make sure your daffodils are out of their reach.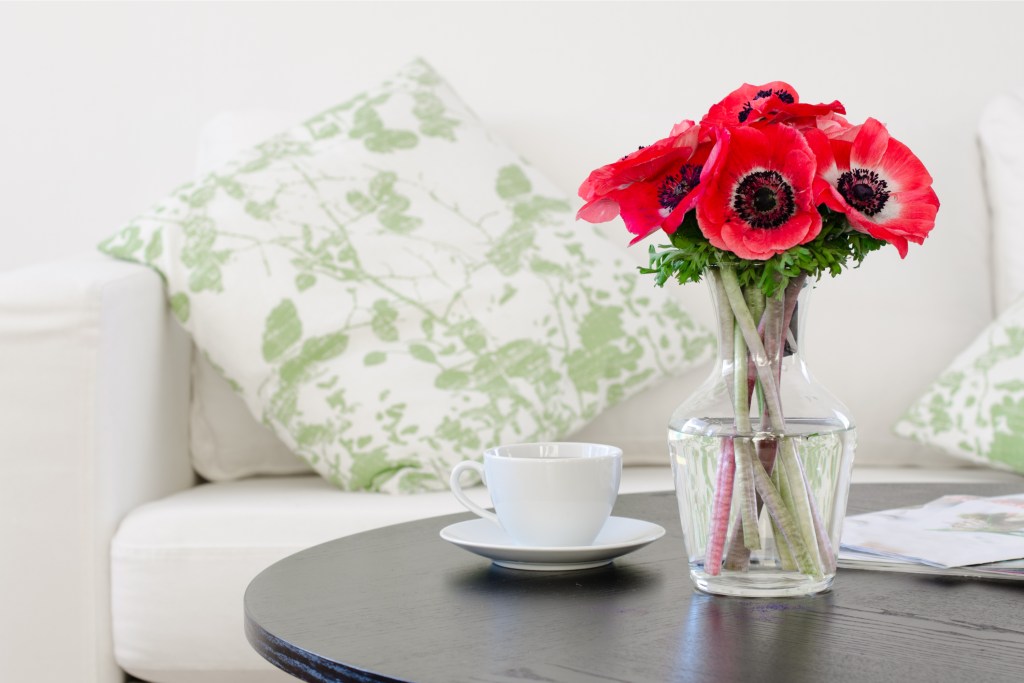 Anemones
Anemones are a flowering plant in the buttercup family and are often referred to as windflowers since they sway in the light breezes of spring. The flowers are usually single blossoms, similar to a large, frilly mum. Anemones come in all different colors, so you should be able to find any shade that you like for the vase on your mantel. Anemones are mildly toxic to both humans and animals if large quantities are eaten, so keep away from children and pets just in case.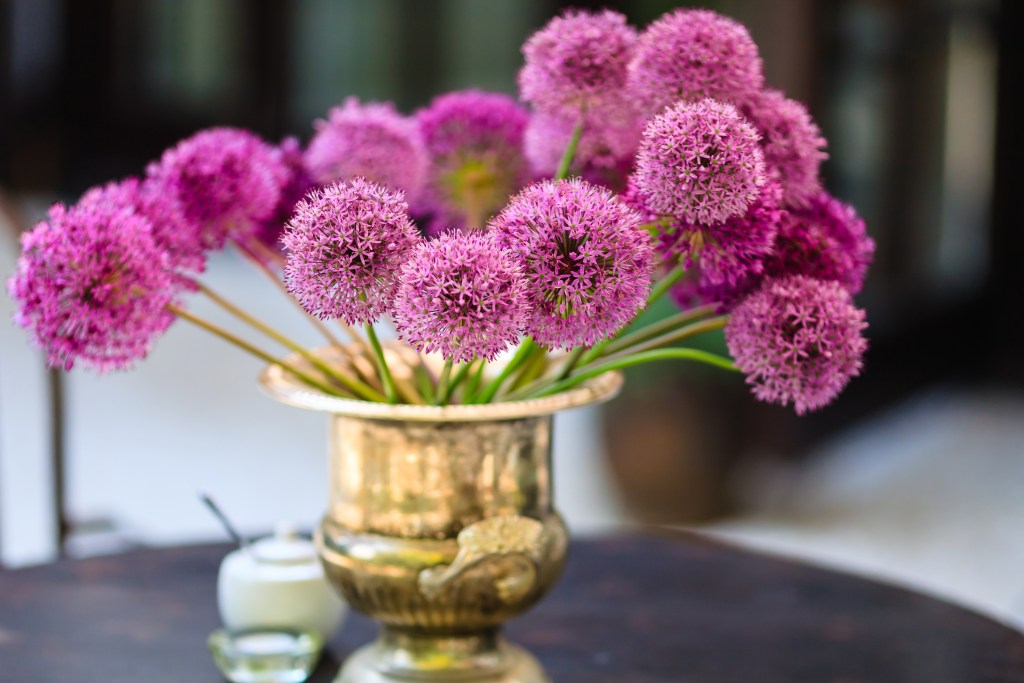 Allium
Though most people don't think of onions when they think of beautiful plants, Allium is actually an ornamental onion. These plants grow tall and have round flower heads made up of dozens of tiny star-shaped flowers. Though these plants are not edible, their leaves give off a slight onion-like scent when crushed. These plants are cold tolerant, which is why they bloom just in time for spring, and their purple hue will brighten up your home for sure.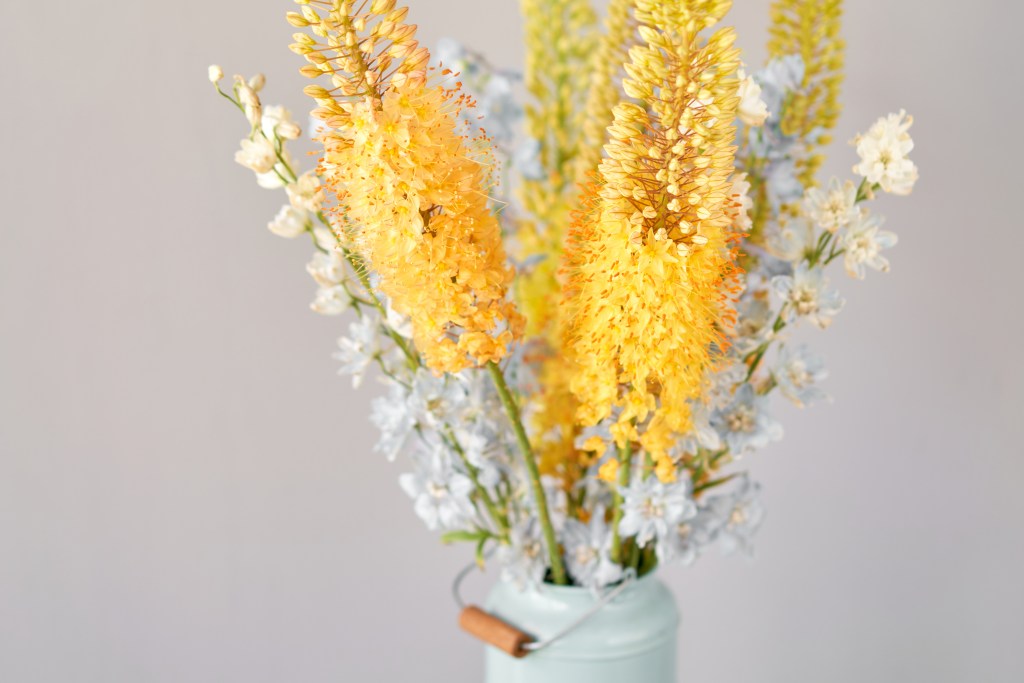 Eremurus
Eremurus, more commonly known as foxtail lilies, are woody tubers that yield a batch of densely packed flowers that can grow as tall as six feet. Most are a golden yellow hue, but you can find them in white, coral, and orange as well. The bottlebrush-shaped flowers open from the bottom of the spike to the top. Foxtail lilies are also toxic to pets and humans if consumed, so a high table or shelf is best if you have kids or animals in your home.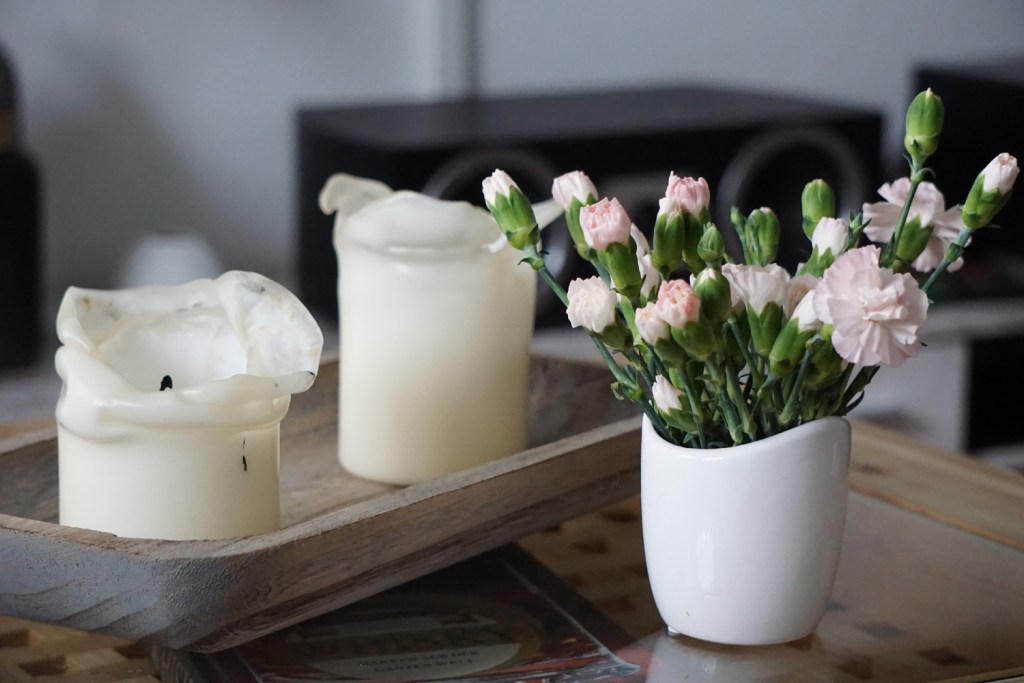 Hyacinth
Hyacinth is one of the most aromatic spring flowers on our list, which is great if you're looking for a natural way to freshen up the smells in your home this March. Though some people find the aroma overpowering, the smell and intense purple color make this flower a popular choice for both indoor and outdoor gardens. You can plant the bulbs in pots or a water bulb vase (no soil needed), so these plants are great to keep inside all year round. While it's best to plant these colorful flowers in the fall, they will bloom in the spring and freshen your outdoor garden or living room, whichever you choose.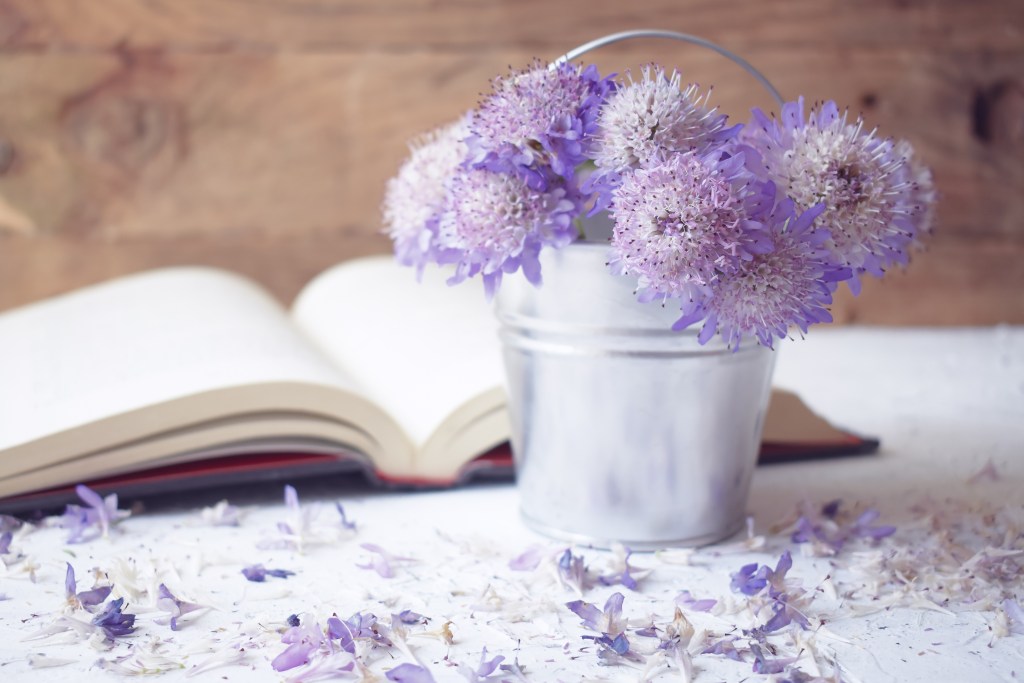 Scabiosa
The pincushion flower is a perennial flower that comes in white, pink, red, cream, lavender, and burgundy shades. The button-like flowers bloom atop skinny stems that can grow from 12 to 18 inches tall. Scabiosa blooms in early spring, so you'll be able to find some cut flowers to fill the vases around your home. And this is one of the few flowers on our list that isn't toxic to humans or pets, so you can place them in your house without worry.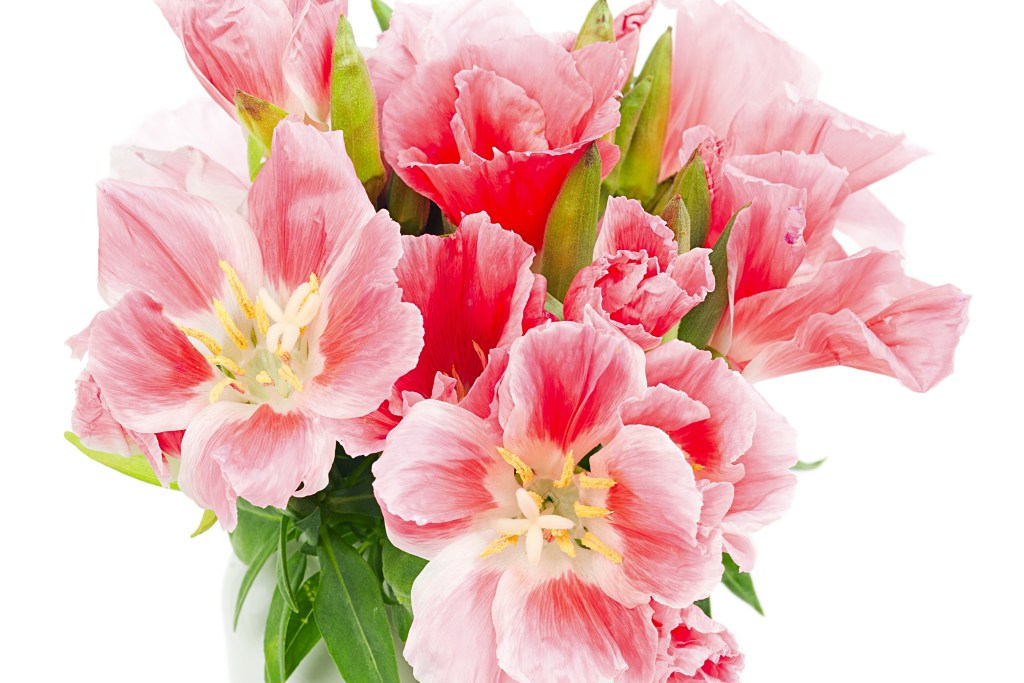 Godetia
Godetia is the genus name for the satin flower, which is related to the evening primrose flower and the fuchsia plant, both of which are very popular for hanging baskets. These plants produce flowers in lavender, pink, red, white, or salmon shades and grow upwards of two feet. This plant is excellent for window flower boxes or balconies since they naturally attract butterflies and bees. This plant is also non-toxic to humans and animals.
No matter where you live, spring is always a time for new beginnings, and with those fresh starts come blooms of beautiful flowers. Many varieties of plants begin to produce flowers in March, so you should be able to get your hands on some fresh-cut blooms to freshen up your home. Flowers freshen the air with their scents and freshen the mood with their beauty, so what better way to encourage spring's early arrival than by setting some flowers out around the house?
Editors' Recommendations