Interior decorating can be challenging, especially if you live in a small house or apartment. When you're looking for inspiration in your favorite architecture magazines or on your go-to HGTV show, you're likely inundated with images of vaulted ceilings, grand foyers, and professional-grade kitchens.
Lacking a little square footage doesn't mean you have to forgo the coolest design trends. With a little TLC, you can style your apartment with all the best new decor, even if it's on the smaller side.
Multifunctional furniture
Also known as transforming furniture, multifunctional furniture is an excellent way to maximize space in small rooms. Furniture in small spaces should be compact and able to transform from one item into another or be detached and reassembled in various ways. From beds with clever storage solutions to chairs that extend into couches, you can find multi-use furniture that can fit all your guests without taking up too much floor space.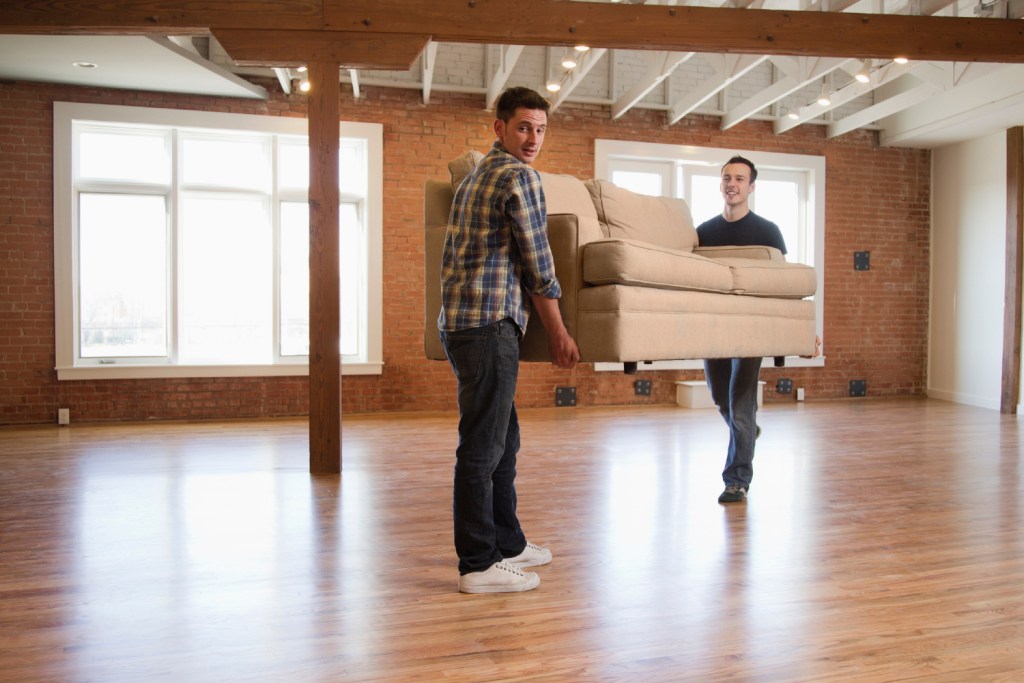 Shelves and closets
When you don't have a ton of space, adding vertical shelves and utilizing closets to their fullest potential is crucial. When clutter is apparent in small spaces, it will make your room look even smaller than it is. Not only do shelves and cabinets give you places even more places to put and organize your stuff, but you can make them aesthetically pleasing as well.
Put shelves up high around the perimeter of your room or along the walls in the hallway and add closet organizers and hooks to your existing closets. You may also consider attaching shelving units to the wall to create a built-in look. Don't forget to utilize the random unused places in your apartment for extra storage or décor opportunities. These could be fun spaces to house a mini library or pantry under the stairs.
Wall colors
When choosing colors for the walls of your small-spaced apartment, it's essential to keep the room light and bright to add the illusion that it's much larger than it is. Feel free to mix and match these colors — there's no need for monochrome. Just be sure they're muted tones that reflect light well. Dark, bold colors are a surefire way to reach a "walls are closing in on me" type of energy in your room.
While neutrals are certainly the best option to capture the most light, you don't have to stay away from your favorite shades. If you're a fan of dramatic hues like blues or purples, just use lighter shades in the smaller spaces. You can always add pops of bolder color in the bedspread, window trimmings, or other pieces of decor.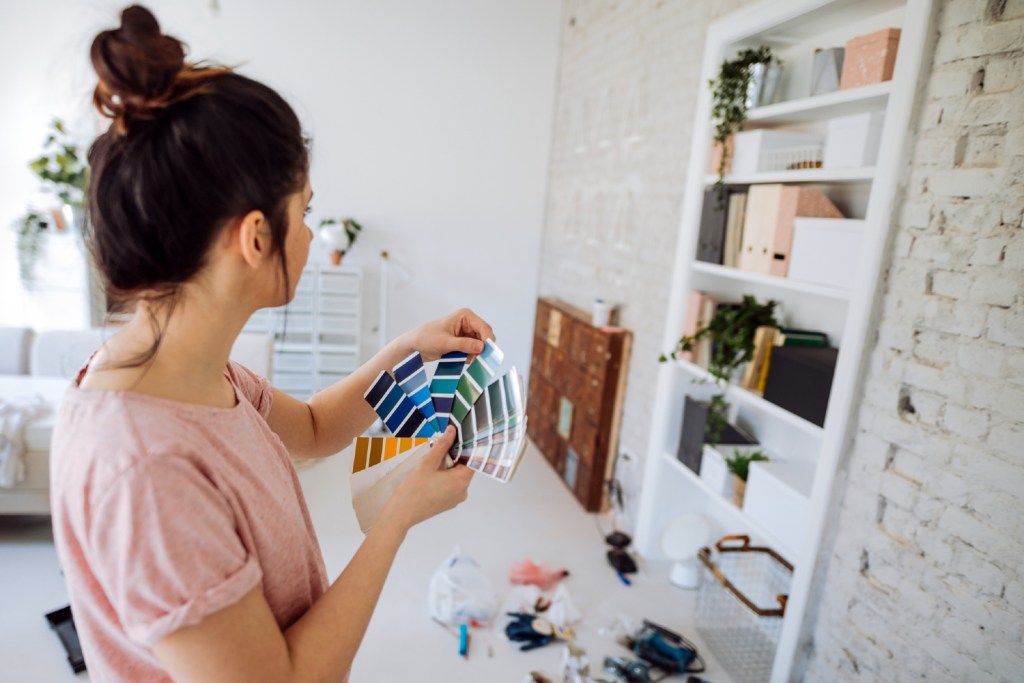 Lighting
Much like the way brighter walls can make a small room appear larger, the correct lighting can also make a room look bigger than it is. Free-standing lamps take up too much space in small rooms, whether they are floor lamps or table lamps. Instead, consider track lighting or wall-mounted light fixtures. Track lighting is excellent if you tend to furniture around or use the same room for various activities. With these types of fixtures, you can move each light to focus on whatever area you need to illuminate.
Think practically
There is no reason to have a kitchen table that seats four people if you eat most meals alone or on the couch. Rather than sacrificing precious floor space to unused furniture, find a small two-seater table that takes up less space or just get rid of the table altogether. When you live in a small apartment, function must take precedent over fashion. This holds for other aspects of the apartment as well. If the bathroom door in your hallway creates a traffic jam, for example, consider installing a sliding barn door that doesn't swing out into the hallway.
When you live in a small apartment, it can be tough to decorate and maximize space. While you probably won't be able to have an oversized kitchen island or farmhouse table, you can still find fun, functional pieces that make the most out of your smaller space. Whether you're looking to actually add floor space or just create the illusion of it, you can make some trendy upgrades that will make your home the talk of the neighborhood.
Editors' Recommendations