Your bedroom design should be an oasis, serving as the spot where you can escape from all the stress of the outside world. It should be a place of calm and tranquility so you can relax and unwind. If you're looking to maximize the good vibes in your room, how you decorate and style it is crucial, and a big part of the aesthetic comes from the paint color you choose.
Color is a very personal choice. There are, however, bedroom color trends for 2021 that may inspire you to think differently or to choose a hue you may not have considered before. We've gathered the top color trends for 2021 that may make you rethink the color on your walls.
Here are a few trends we're seeing:
Go bold
Dark colors are super in right now and can make a bedroom feel like you're sleeping in a luxurious hotel. This Farrow & Ball Calke Green is rich and decadent, and the deep green will remind you of being outdoors. This color looks especially good when paired with white or cream woodwork. If green isn't your thing, Farrow & Ball's Pitch Blue is another contender for the best hue of the year. It's in the cobalt family and really pops when paired with neutral bedding and pillows.
Some people are afraid of going dark in a bedroom, especially if there isn't a lot of natural light. However, a darker room can be the perfect environment to light some candles and relax.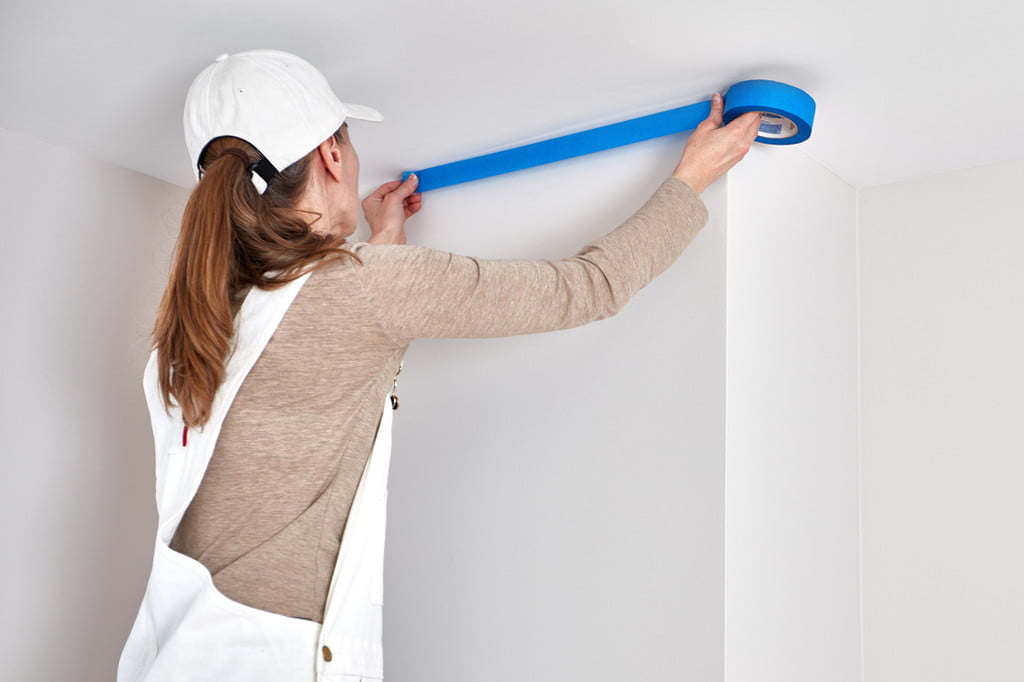 Neutral never goes out of style
You can't go wrong with a more neutral palette — it never goes out of style. Neutral tones are extraordinarily soothing, and you can add pops of color throughout the space without overwhelming it, especially if your bedroom is on the smaller side. This pale yellow hue called Beacon Hill Damask from Benjamin Moore is neutral, providing a simple color that doesn't make the walls look too stale. If you're looking for a more classic neutral tone, Bona Fide Beige from Sherwin Williams is a great pick due to its warm, calming qualities that are ideal for a bedroom.
The gold star neutral color has to be Shiplap from Magnolia Homes — it's nothing short of perfection in a paint can. If you've ever seen one of Joanna Gaines' shows, you're well-acquainted with her love of Shiplap. Bring a touch of HGTV into your home and you'll feel that it's been touched by the pro herself.
Gray is here to stay
Gray is always on point and elevates any room it's in — especially the bedroom. There are so many soothing shades of gray to choose from, and it's a much more versatile hue than it gets credit for. This Urbane Bronze from Sherwin Williams is a bold choice but one that will make any sized room pop. If you aren't looking for something that dark, check out Dorian Gray, also by Sherwin Williams, for a lighter shade that's equally stunning. If you often find yourself in the "darker is better" camp, Blackboard by Magnolia Homes is the pick for you.
Gray reminds us of stormy skies and tranquil vibes, a perfect combination to get cozy with a book or your favorite Netflix show and melt into the covers. To achieve rainy day-level relaxation regardless of the weather outside, wrap your walls in one of these soothing, grayscale tones.
While we all love online shopping, in-person is usually better when it comes to the real thing. All of these trending colors are sure to delight, but we also recommend going into a Sherwin Williams or another paint store to bring samples home. This way you can see exactly how they are going to look on your wall, and even speak to an associate for more design ideas. Some paint will look lighter/darker given the brightness of the room, and the last thing you want to do is get halfway done painting and realize you don't actually like the color you chose.
Once you're done and happy with the color, you can decorate with duvets, pillows, ottomans, and wall decor to bring the room together. If you're going to spend a little extra money on one room, why not spend it on this one? It is your oasis after all.
Editors' Recommendations