When New Year's Day rolls around, millions of people start adjusting their lifestyles to align with their resolutions. Often, this means a new workout routine and eating healthier. But, New Year's Eve is a whole other story. It's a day to indulge in something sweet, and we've got some ideas to do it right.
We've pulled together six decadent desserts that will help you cap off the year and get some last sweet treats in before you begin the next year. Whether you're a novice baker or a self-described pro, you'll find a New Year's Eve dessert guaranteed to please your tastebuds and your fellow partygoers, too.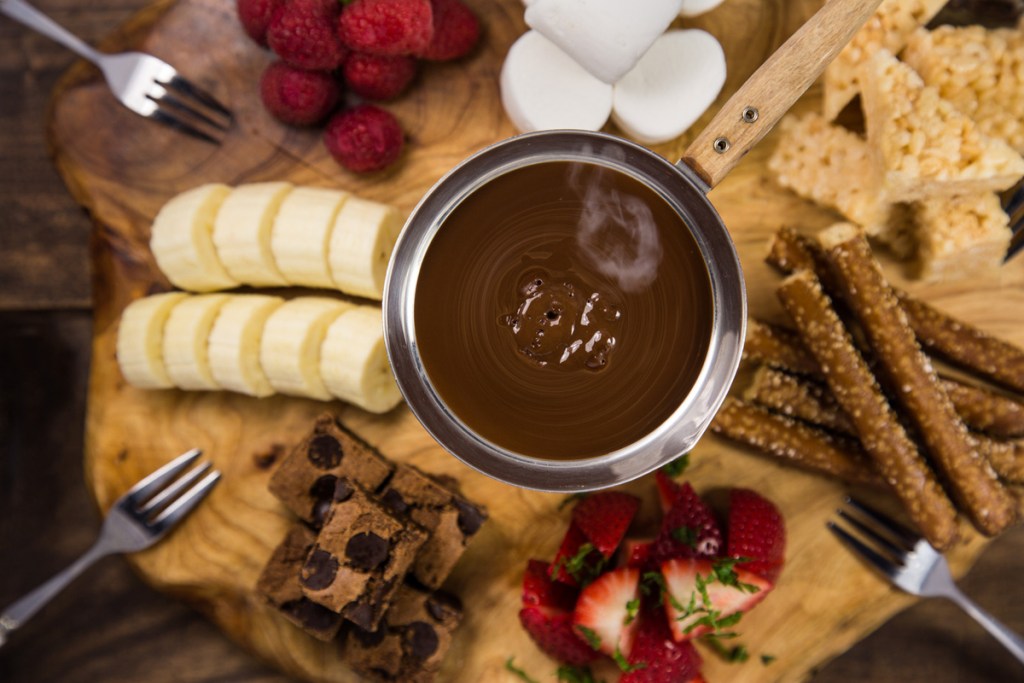 Try these decadent desserts
Fondue is a great party dessert — it's fun, interactive, and perfectly customizable. This party-perfect dessert is equally at home at smart dinner parties and children's sleepovers. Choose dippers like pretzel rods, fresh fruit, marshmallows, or leftover Christmas shortbread cookies, and watch the magic unfold. Semi-sweet chocolate is sweet, creamy, and oh-so decadent, but feel free to whip up white chocolate, dark chocolate, or even butterscotch sauces to add some variety.
Any recipe that's good enough for Martha Stewart is sure to impress any guest, and this truffled recipe certainly doesn't disappoint. Since you can make this dessert ahead, it also frees up your time during the holiday crunch. This rich, dark chocolate confection can be made up to two weeks in advance, provided you store them in an airtight container in the refrigerator. And, if you are hosting any vegetarian guests, these truffles are actually vegan-friendly!
Pro tip: Once they're done, let the truffles stand for about half an hour before rolling them in cocoa, shredded coconut, or chopped nuts.
A traditional Italian treat, panna cotta is a molded and chilled pudding-type dessert that's sure to melt in your mouth. For New Year's Eve, serving your panna cotta in martini glasses gives an added touch of elegance and festiveness. This heavenly mix of heavy cream, vanilla, and sugar, combined with unflavored gelatin, can be prepared in advance and then chilled until ready to serve, making it a great choice for a New Year's Eve dinner party. This sweet vanilla recipe is also tailor made to pair beautifully with any fruit topping, but strawberries add a special punch of color and flavor.
You don't need to be an expert baker for this recipe. These colorful and festive cookies have just four ingredients: boxed funfetti cake mix, eggs, butter, and vanilla extract. It really doesn't get much easier than that when it comes to celebratory New Year's Eve desserts. Plus, you can make these cookies up to three days in advance and store them at room temperature until ready to serve. Put out a tray of these colorful — and delicious — cookies to ring in the New Year with some edible confetti.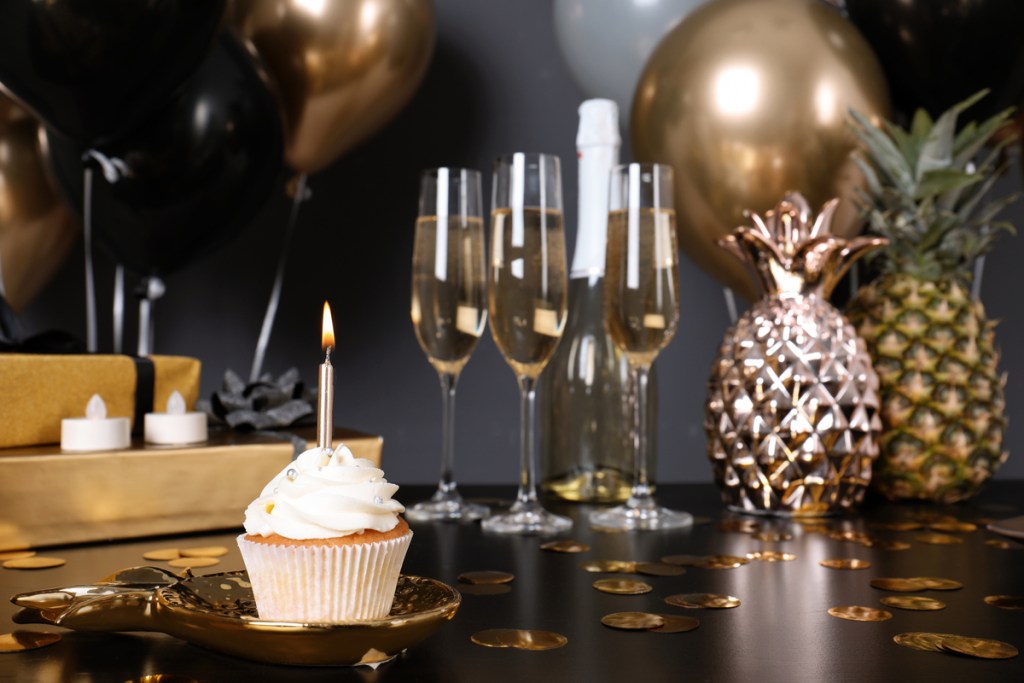 Add a little bubbly to your treat
Even before you pop a bottle of champagne to toast the upcoming new year, you can enjoy a little bubbly right in your New Year's Eve desserts.
This impressive dessert looks much more complex than it actually is. The recipe calls for just three ingredients: raspberries, sugar, and champagne, but the results will absolutely wow you and your guests. There's no need to bother with the good stuff for this recipe, either. Any standard brand of champagne, Prosecco, Cava, or sparkling wine will do. Simply create your simple syrup by heating sugar and water, then add in the raspberries. Puree the entire mixture until smooth, strain out the seeds, add the champagne, then throw it into the freezer to chill. Finish it off by running it through an ice cream machine to churn and freezing it again until the mixture is firm.
That's it. The steps are fairly simple and the results are pure magic.
Replacing the water in your boxed cake mix with champagne makes for an unbelievably moist cake with a light hint of your favorite bubbly. You can also add strawberries to give it that finishing touch. Between the champagne and strawberries, this dessert looks so elegant that no one will ever guess that it started with a box of white cake mix.
Resolutions can wait until January. This New Year's Eve, celebrate all the highs and lows of the year with some sweet and elegant desserts worthy of such a momentous occasion. Enjoy every moment and every bite. After this year, you definitely deserve it!
Editors' Recommendations