Grilling season is officially here, and that means it's time to stock up on items you use the most. The last thing you want to do is run out to the store for a forgotten item when you have family and friends coming over to grill. One of the best places to do the stocking up is Costco because their prices are generally lower, and you can buy in bulk and never run out. The subreddit page r/Costco has a wealth of information on all things Costco, including what you should be buying for your next cookout.
"What are your Costco grilling and cookout essentials?" asked one Redditor. "Summer's around the corner, and you're getting ready for a cookout with friends or family. What are you picking up during your Costco run? Any recommendations or advice?" Plenty of people jumped in to help!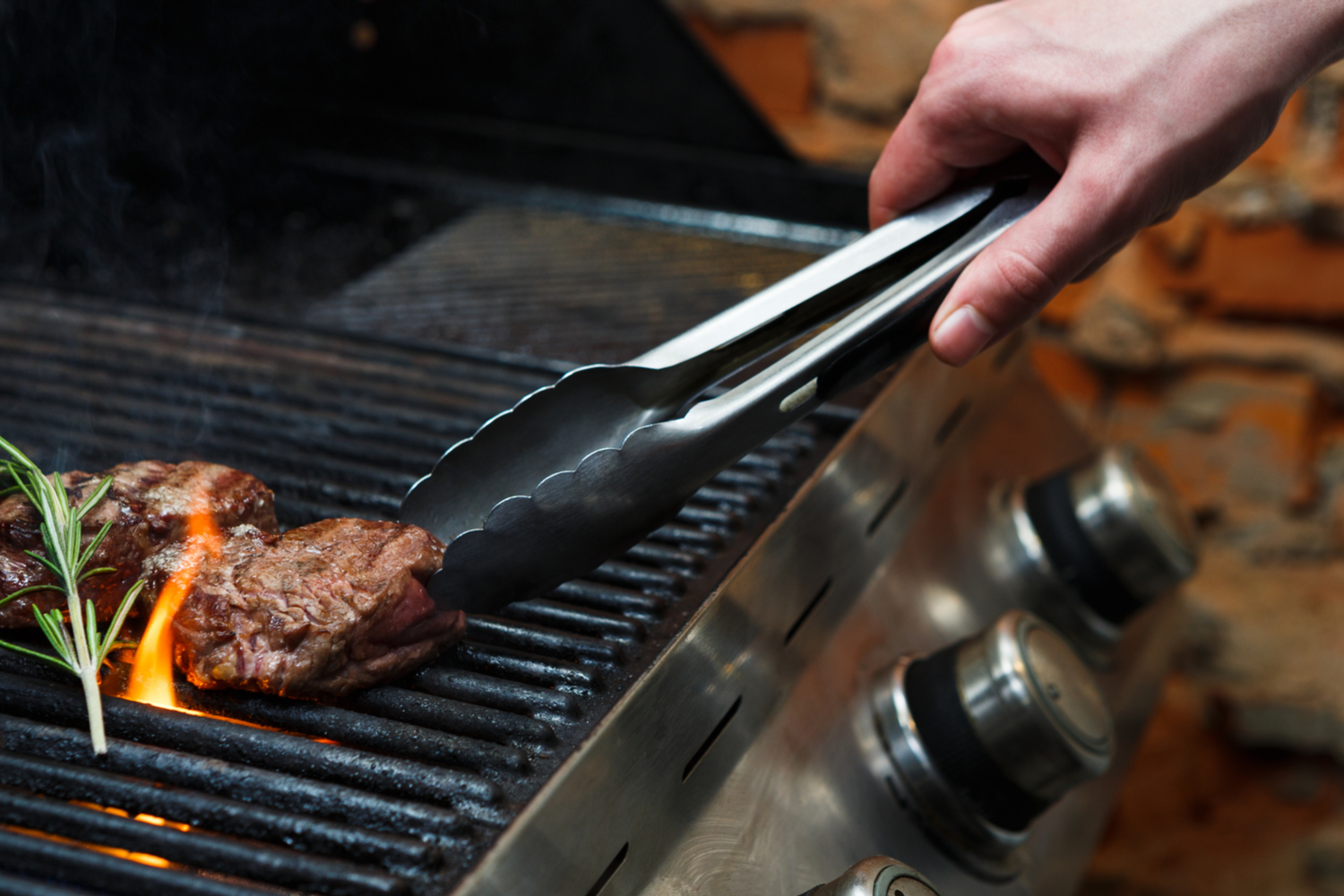 Food and beverages
Of course, you can't have a barbecue without some favorite summer staples, and people were very specific about what they stocked up on. "Hebrew National hot dogs are a great price at Costco; we pick them up every time we're having a cookout," one Redditor said.
"Tri-tip seems to consistently be $1-2 less per pound than the grocery stores," another added.
A third seemed to really know how to do summer right, adding, "Kirkland Tennessee Whiskey, Kirkland Canadian Whiskey, Kirkland Spiced Rum (several bottles of each) and a couple of cases of Beer/Hard Seltzers." But that's not all: "ground beef, a bag of onions, charcoal, pork back ribs, some pork rub/seasoning, hot dog & hamburger buns, Kirkland hot dogs, the Ketchup/Mustard/Relish Pack," and a "big jar of Daves Pickles." Can we invite ourselves over for this outing?
If you prefer seafood over beef, Costco has you covered, too, with items like ahi tuna, cod, and salmon fillets, which many people said they also buy in bulk.
Other grilling essentials
Now that the food is set, you'll need some other items to keep you cooking into the night. "I just picked up a 30 count of aluminum pans for $10 there a couple [of] days ago," one Redditor said, adding that this was a good price when compared to "getting a 10 count from Walmart for $6." Another agreed on the pans, adding that they also get Kingsford charcoal and aluminum foil while they are at the big box store. Another Redditor said they prefer "a big bag of Cowboy lump charcoal," which comes in at $26+tax for a 34 lb bag.
You can't really go wrong with the above items. As for the alcohol, a few people did mention that their local Costco doesn't sell booze, so you'll want to call in advance to see the nearest Costco that does sell alcohol if you're looking to add cocktails to your summer menu.
Editors' Recommendations