We admit it: We're big fans of fall flavors. And come Thanksgiving, many of those fall flavors are the highlight of the dessert table — whether you prefer apple or pumpkin, there's probably a pie to your liking. Of course, if you're not the biggest fan of pies (we don't judge), it can be disappointing to see this dessert dominate the Thanksgiving holiday.
The good news is, there is a variety of delectable, non-pie, fall-flavored desserts that you can integrate into your Thanksgiving holiday meal. Whether you enjoy pumpkin but not the pie, or if you prefer something different altogether, you don't need to miss out on a delicious Thanksgiving dessert just because of your unique preferences! Here are some amazing Thanksgiving dessert dishes that you can top off your meal with this year.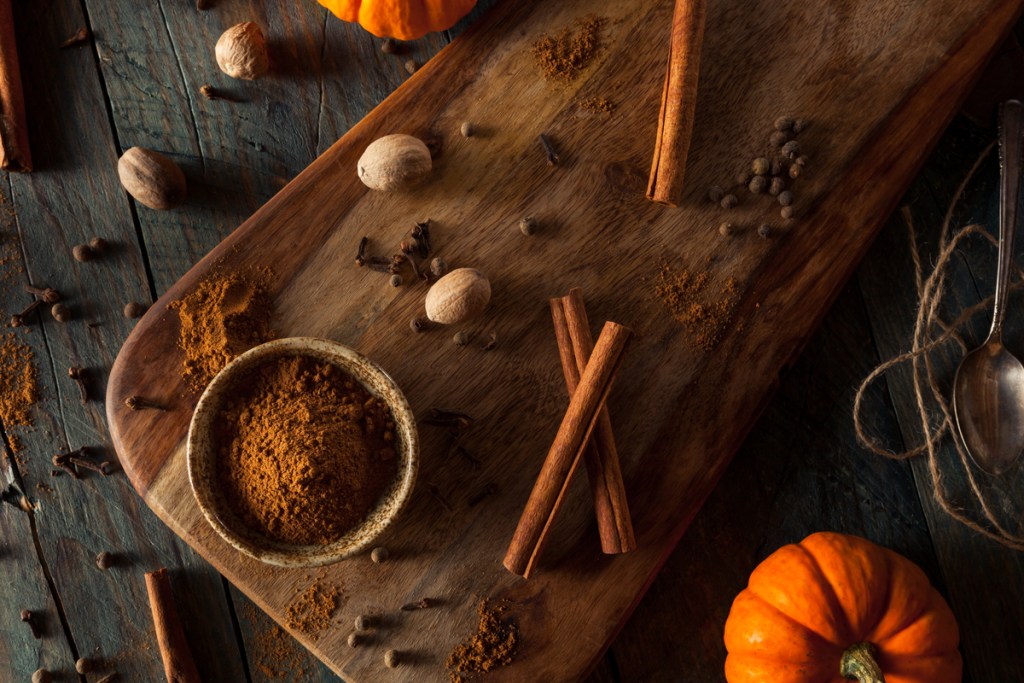 What are traditional fall flavors for desserts?
Pumpkin
You probably already know that when fall arrives, so do the pumpkin flavors. There's a reason people run to get that pumpkin spice latte with their pumpkin muffin on the side. It's because pumpkins are really only available in the fall season, with patches full of their vegetable yields, for pumpkin carving contests and, of course, pumpkin pie. Don't worry, though. Pumpkin pie won't be on our list of desserts today.
Apple
Apple orchards yield their fruit throughout the year, but fall is when the most delicious varieties are available in plenty. It's a season of apple picking, drinking hot apple cider, and eating caramel apples.
Pecan
That toasted pecan flavor is a favorite among fall tastes, and it's why pecan pie is so popular. The combination of caramel and pecans is one that is so delicious, it's beloved by all generations. Adding pecans to cakes and other desserts gives them a distinct fall twist.
Maple
Maple syrup becomes available at late-summer farmers markets every year, and it's because we associate that sweet maple flavor with the taste of fall. From fall desserts to pancake toppings, that signature maple taste is forever associated with changing leaves and chilly weather.
Fall spices
If you've ever made applesauce, cider, or a spice cake at home, you know the fall spices we're talking about. Cinnamon, nutmeg, cloves, and ginger fill your home with delicious aromas and give you dreamy visions of colorful falling leaves and comfy sweaters.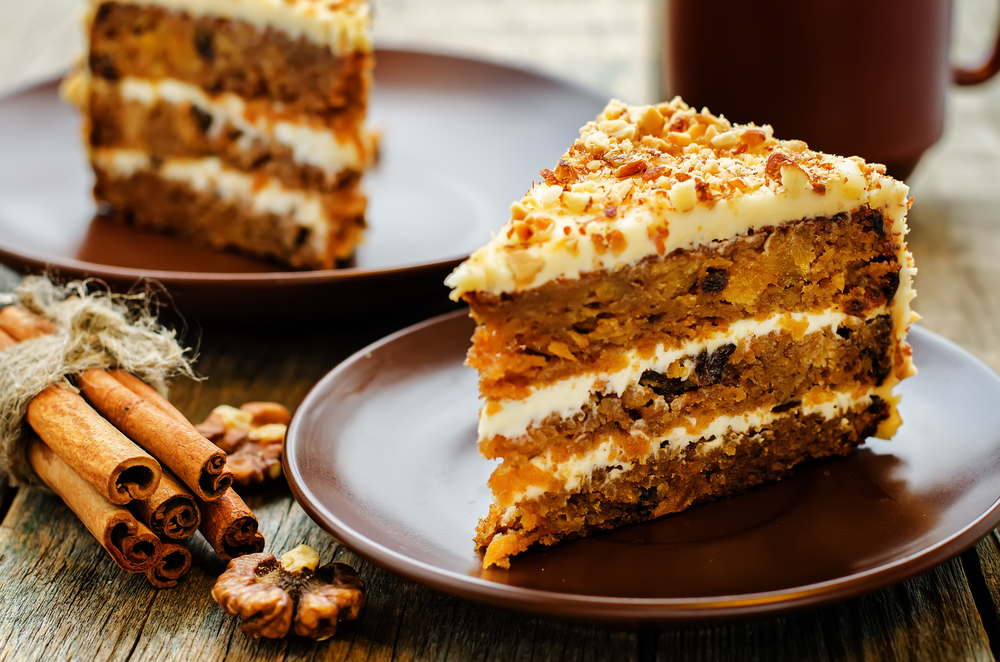 Thanksgiving desserts that aren't pie
Apple crisp
While apple pie has reigned supreme when it comes to fall desserts, it doesn't do much for those who dislike pie. That's why apple crisp is a great alternative that is sure to please the whole crowd.
Apple crisp is apple pie filling covered with a sweet, crunchy crumble. The crumble is typically made with flour, oats, butter, sugar, and fall spices like cinnamon and nutmeg. You can even serve the dish a la mode like a traditional apple pie and top it with a scoop of vanilla ice cream.
If you're not a fan of apple filling, try a different filling like berries, pears, or peaches for an alternate fall fruit crisp.
Carrot cake
A fan favorite among spice cake lovers, carrot cake is a super-moist and spicy-sweet dessert filled with aromatic fall flavors. Made with pecans, cinnamon, ginger, and nutmeg, this cake fills your home with the delicious and familiar smells of autumn. Since it has carrots in it, you can even sneak in some veggies without the kids even tasting them.
Make sure you top off your carrot cake with the traditional cream cheese frosting for an amazing sweet addition to this beloved spice cake.
Pumpkin-cranberry bread pudding
Traditional bread pudding has raisins inside and is topped with a spiced rum sauce. This recipe adds a twist to this old classic, including dried cranberries and pumpkin puree inside, and it's smothered with a sweet caramel sauce to give it more fall flavor.
Butter pecan cheesecake
While cheesecake has the shape and appearance of pie, this rich dessert typically has a crust made of crushed graham crackers and melted butter instead of pie crust. Cheesecake is an indulgent dessert on its own, but when you add in the delectable fall flavor of butter pecan, it's simply irresistible.
This recipe combines the sweet tartness of cheesecake with the delicious praline flavor of butter pecan to create a fall dessert any pie-hater will adore.
Maple fudge
There's nothing quite like homemade fudge. It's such a dense, rich, and indulgent dessert; you only need a square inch of it to be satisfied. While this sweet treat is often chocolate-flavored, traditional fudge doesn't have any chocolate in it. The simple recipe is made with a base of butter, sugar, and evaporated milk. You can add any other ingredient to your fudge base to alter the flavor, but we recommend this maple fudge recipe for a delicious Thanksgiving dessert.
Thanksgiving dinner is flavorful, satisfying, and indulgent, and your desserts shouldn't be any different. While pie has stolen the Thanksgiving spotlight for generations, you don't need any pie crusts this year to make your holiday dessert course one that is filled with traditional seasonal flavors.
Editors' Recommendations