As the saying goes, "everything old is new again." When it comes to desserts, we couldn't be happier to see a resurgence of a sweet treat that's been a mainstay in American kitchens for decades. A close relation to tres leches cake, the traditional poke cake has been around since the 1970s, when the Jello-O company coined the term and introduced the world to their 'Rainbow Cake' filled with colorful, fruity, Jell-O flavor.
So what exactly is a poke cake? It's a cake, most often made in a 13×9 inch pan, that's poked with holes after baking. It's then filled with a delicious liquid that's poured over the top and soaked into the holes before frosting. Incredibly moist and flavorful, thanks to the extra liquid and flavor of the filling, this retro cake has seen a bit of a renaissance in recent years. With new flavors and sophisticated pairings, you can enjoy this classic with a fresh, 21st century spin on it.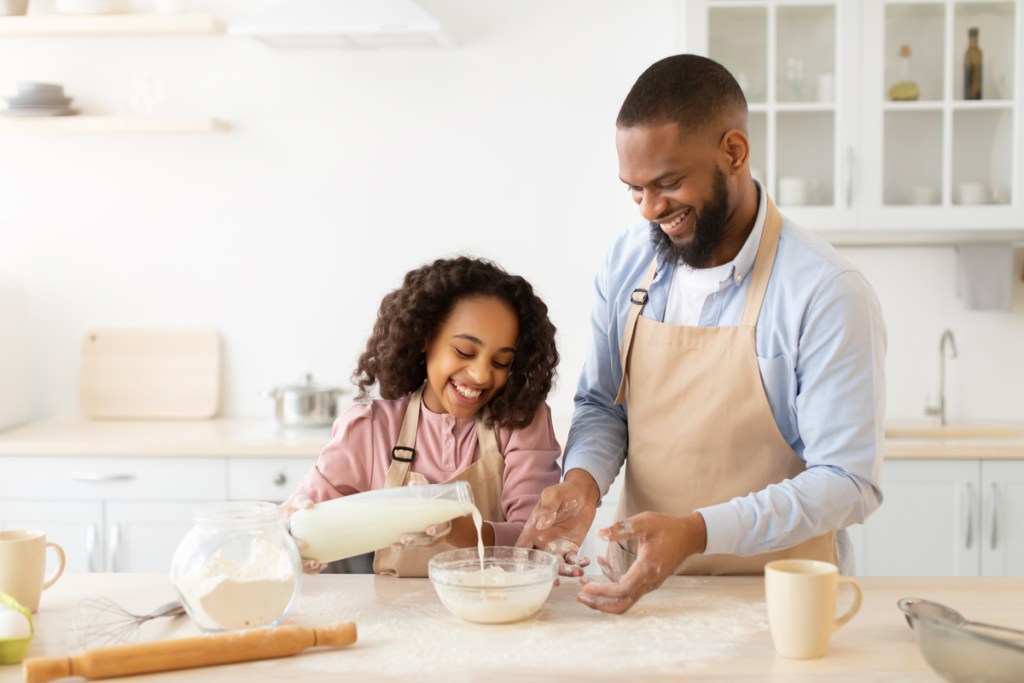 How to make a poke cake in 4 simple steps
Forget about dry cakes —poke cakes are moist, delicious, and sure to be a favorite among all your guests. Plus, since all of the recipes below start with a boxed cake mix, they are really easy to make. Follow our simple step-by-step guide for making a poke cake and you'll be able to whip up a delicious dessert in no time at all. And, once you've mastered the process, you can experiment with your favorite flavor combinations to make your very own custom delicacy.
Step 1: Choose and bake your boxed cake mix
Select a boxed cake flavor based on your recipe. Bake the cake according to the package directions in a 13×9 inch baking pan. Insert a toothpick into the center of the cake to check for doneness. Once it comes out clean, remove the cake from the oven and allow it to cool for several minutes.
Step 2: Make your filling
While the cake is in the oven, make your filling according to the instructions on your recipe. You can skip this step by using store-bought filling such as jam, caramel sauce, peanut butter, or hot fudge. Always wait a few minutes after the cake has come out of the oven to allow it to set before attempting to fill.
Step 3: Poke holes and pour in the filling
Use the handle of one of your wooden kitchen spoons to poke holes, about one inch apart, into the cake. Spacing the holes correctly is important since holes that are too far apart won't have enough filling in the cake, while holes that are too close together may make your cake fall apart. Once you poke all the holes, pour your filling on top.
Step 4: Time for the frosting
Now, it's time to frost the top of the cake. Save time by using your favorite canned frosting, or you can whip up a creamy homemade vanilla buttercream frosting using nothing more than butter, vanilla, powdered sugar, and milk. If you're feeling really ambitious, you can top your cake with sprinkles, shaved chocolate, tiny candies, or other creative decorations.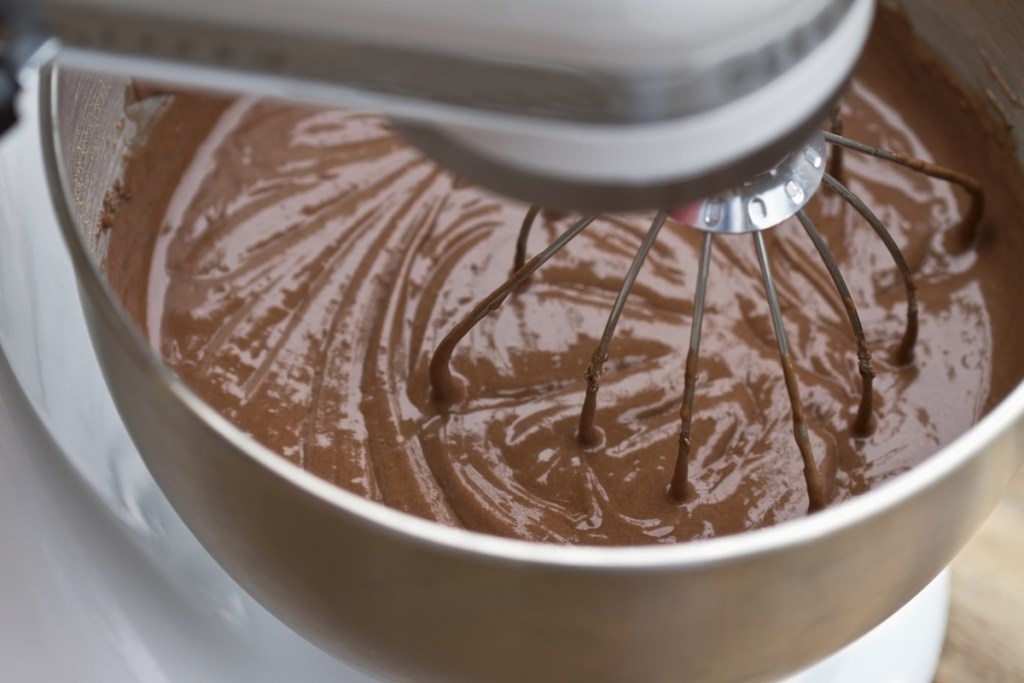 Poke cake recipes you have to try
Know someone who really, really loves chocolate? This is the poke cake for them. It starts with a dark chocolate boxed cake mix and finishes with a dark chocolate pudding mix, dark chocolate topping, and dark chocolate candy bar shavings on top. Think you can handle this chocolate overdose? Give it a try and find out!
Don't be intimidated with how beautiful this cake looks; it's actually really simple to make. Bound to wow your guests for its aesthetics as well as its flavor, this cake takes nothing more than six ingredients and 15 minutes of prep work. Use a white cake mix and strawberry Jello-O for the filling to create a vibrant burst of color and flavor in every single bite. Top with fluffy whipped frosting and sliced strawberries for a party-ready dessert that's a breeze to make!
Few combinations are better than that timeless pairing of chocolate and peanut butter. This poke cake brings that decadent duo to a whole new level. This cake includes a chocolate cake mix slathered with a peanut butter pudding filling, topped with creamy chocolate frosting, and sprinkled with Reese's Peanut Butter Cups. Prepare to be amazed!
Poke cakes are a quick and easy way to impress your guests with a beautiful and delectable dessert. Every bite is an exercise in flavor overload, and no one needs to know that you started with a simple, boxed cake mix.
Editors' Recommendations