As the weather starts to cool down and the days grow shorter, our choices of food change as quickly as the falling leaves. It's time for comfort foods, slow cooker meals, and warm, aromatic spices to make everything taste just a little bit better. Yes, pumpkin spice has become the culinary mascot of the season, showing up in everything from pies to lattes, soup to ravioli, and everything in between, but there's more to autumn cooking than just pumpkin spice.
Open your tastebuds this season and explore some of the other incredible fall flavors that you can incorporate into your autumn entrees, desserts, and beverages.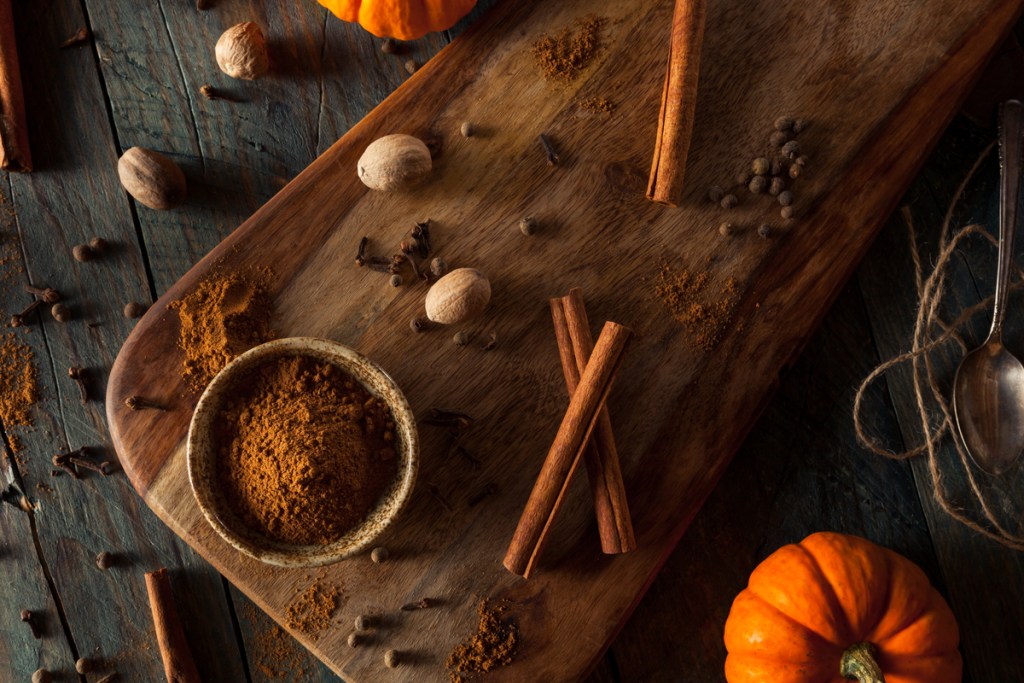 5 fall flavors to embrace this autumn
Sure, pumpkin spice is great but these fall flavors deserve a little love, too.
1. Cinnamon
Harvested from the inner bark of genus Cinnamomum trees, cinnamon has a distinctive aroma and mildly sweet flavor that makes it a star ingredient in sweet recipes. In powdered form, it's often sprinkled on top of oatmeal or added as a finishing touch to the whipped cream topping of hot cocoa or lattes. It's also common in Middle Eastern and Asian savory dishes including curries, beef, pork, and stews.
Sometimes you just can't beat a classic, and the traditional cinnamon roll is no exception. Gooey and sweet, it's a decadent way to kick off a Sunday breakfast or after-dinner coffee. A trip to your favorite neighborhood bakery will certainly get you the cinnamon roll you crave, but nothing's better than the hot-from-the-oven delicacy of homemade rolls. There are countless recipes online, but we love this one because it's a copycat version of the famous Cinnabon Cinnamon Roll.
2. Nutmeg
Nutmeg comes from the seed of a dark-leaved evergreen tree, the very same seed that, surprisingly, is used to make mace! With its sweet, spicy flavor, nutmeg is perfect in baked goods, especially apple and pumpkin pies.
This versatile spice also enhances savory dishes, particularly vegetables, such as winter squash and spinach. We love the flavor of nutmeg in autumn soups like this thick, delicious Creamy Broccoli Soup with Nutmeg that's sure to delight the entire family.
3. Cloves
One of the powerhouses of your spice cabinet, cloves are aromatic flower buds harvested from trees indigenous to the Maluka Islands in Indonesia. Wonderfully complex with a very distinctive flavor and heavenly aroma, cloves are also great antioxidants, so they're also the star ingredient in many teas. As you're gearing up for the holidays and looking to really wow your guests, this Clove-and-Cider-Glazed Ham will certainly impress your guests.
Whole cloves are not only flavorful, but they can also be decorative. Pomanders, made by pushing the pointy tips of whole cloves into the skin of oranges, are popular holiday decorations that add beauty and fragrance to the table.
4. Cranberry
A member of the heather family and a relative to blueberries, bilberries, and lingonberries, cranberries are very sharp, sour, and rarely eaten raw. But, when dried or mixed with some sugar or fruit juice, cranberries become an autumnal culinary star.
It's a given that your Thanksgiving dinner is not complete without cranberry sauce, but there are more inventive ways to incorporate cranberries into your cooking. Start off your next gathering with Festive Goat Cheese Balls, an easy-to-make appetizer that takes just four ingredients and 10 minutes to prepare.
5. Ginger
The root of the flowering ginger plant is a popular fall spice, exhibiting a pungent flavor that enhances both sweet and savory dishes. Whether you choose fresh ginger root or the powdered variety, ginger is a common ingredient in vegetable casseroles, seafood, stir-fries, and curries, as well as beef and chicken dishes.
Ginger also possesses healing properties, so it's often used as natural remedy for nausea. Though gingerbread houses don't start popping up until winter, this gingerbread loaf cake is too delicious to wait for. Whether you serve it as a dessert or at breakfast, your guests will be begging you for the recipe.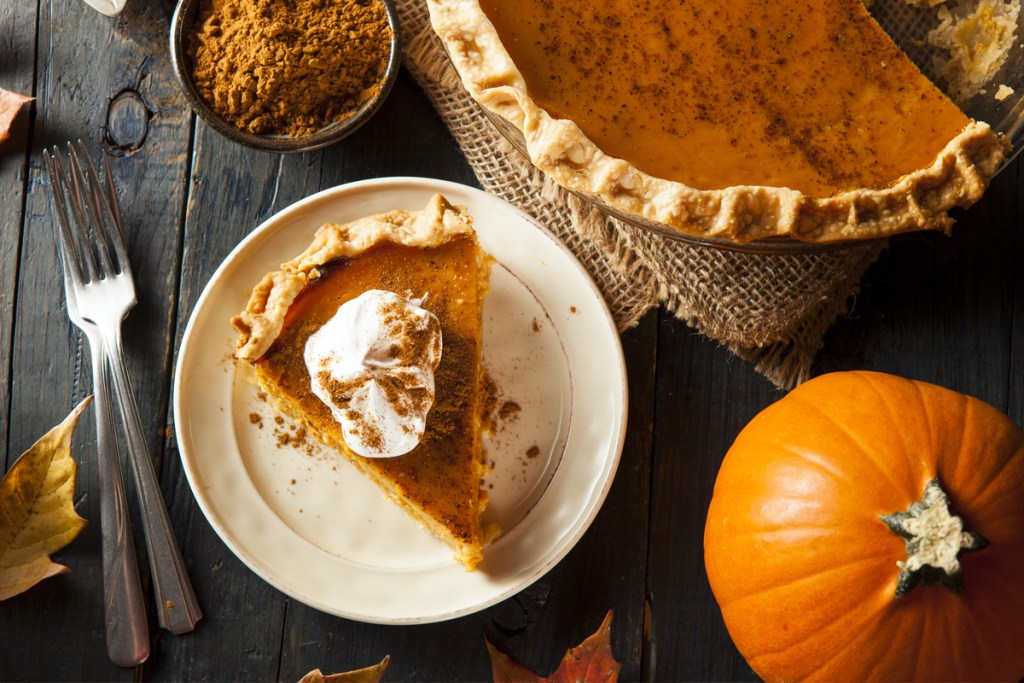 Some new takes on pumpkin spice
These five autumn flavors certainly belong on your menus this fall, but, if you're still loyal to pumpkin spice and looking for a way to enjoy it that goes beyond the classic latte, check out these recipes below:
These are just a few of the mouthwatering flavors and spices of autumn, so feel free to explore other ingredients and seasonings to add some diversity to your meals this season. Visit your local farmer's market, buy some local and in-season ingredients, and revel in all the tastes and smells of fall.
Editors' Recommendations