Spring may be synonymous with cleaning, but decluttering your home in the fall is equally important. After a summer filled with fun, relaxation, and time spent outdoors, your home may require a little extra TLC when the weather begins to cool. Not to mention, all of those blankets and holiday decorations that have been tucked in the back of your closet or stuffed into the attack may need a quick reevaluation before you bring them back into your home!
Fall cleaning is a great way to prepare your home for winter, making sure it's in the best shape possible when you and your family find yourselves spending more time indoors. So, here are our best tips for decluttering your home this fall.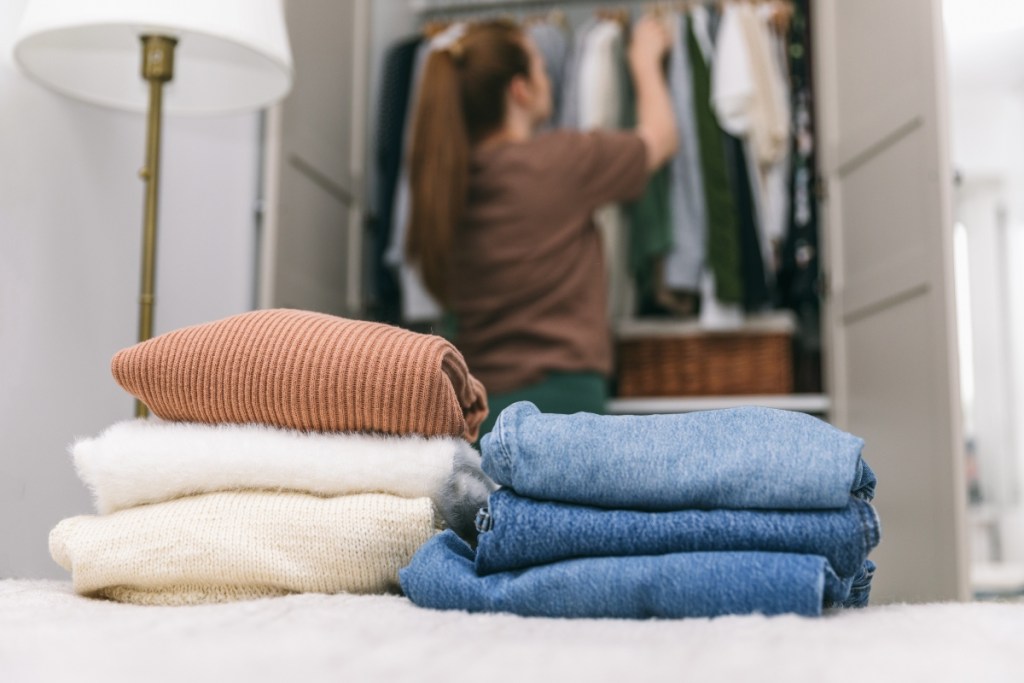 Go through your closet
Just as you organize your closet in the spring, tackle your wardrobe before winter sets in too. During this time, you'll have the opportunity to assess what items still fit, which pieces you'll need this winter, and how many summer outfits you can store away during the winter season.
After a summer outdoors, many items may not be in the best condition, so the fall is an excellent time to get rid of these worn and ripped items. Sort through your closet and determine if any items can be tossed or donated including:
Old shoes and worn sandals
Clothing that no longer fits
Clothing you didn't wear all summer
Clothing that is out of style
Old swimsuits and beach materials
If you keep your off-season items stored elsewhere, tackle these next. Following a similar process, pour through last year's wardrobe and discard anything in poor condition and donate unused or lightly worn pieces. Additionally, this is a good time to take stock of what you have. Do you have enough hats, scarves, and gloves for the season? Do you need more warm socks? Do you have well-fitting and secure snow shoes? Take this time to assess what you need to prepare your wardrobe for the cold weather.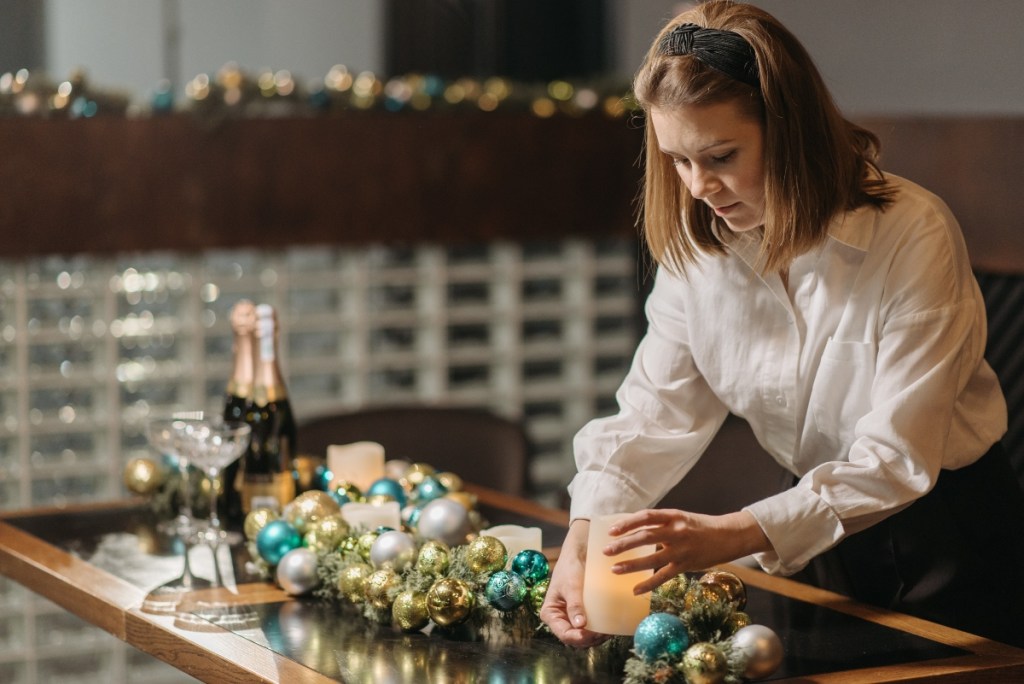 Declutter any seasonal decor
Take the time to sort through holiday decorations, seasonal decor, and any other pieces that may be taking up precious storage space. Throw away or repair any broken items and donate or sell any decor that no longer suits your style. With your seasonal decorations pared down, you'll have a better idea of if you need to purchase anything before the holiday season sets in.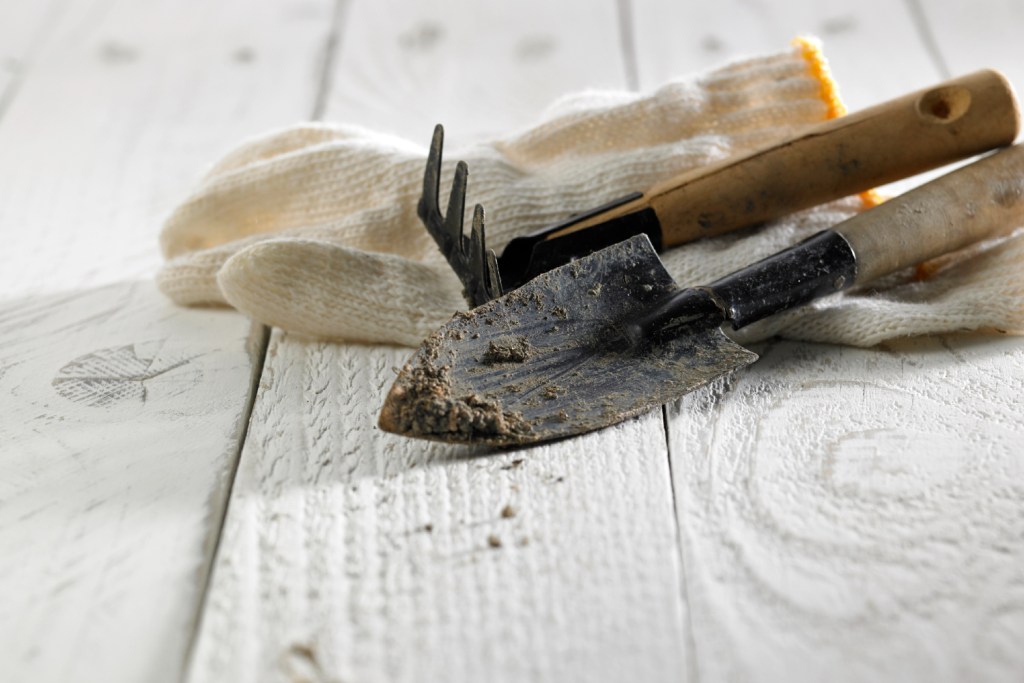 Tend to patio furniture and gardening tools
Summer can be harsh on your yard equipment, so, at the end of the season, ensure everything is in working condition. Toss broken tools and torn patio furniture, then donate any duplicates and unused tools.
Now you can prepare your outdoor equipment for the winter. Salt, excess water, and freezing temperatures can rust and ruin your patio sets and gardening tools, so make sure you clean everything well then store them in a cool, temperature-controlled place for the winter.
Your blankets will need your attention
Since most heavy blankets are put in storage during the summer months, you may find that you have linens covered in mold and mildew, tears, or water damage when you take them back out in the fall. Throw out the damaged items and wash everything else that's in good condition. We recommend dry cleaning them to remove any stubborn stains or odors.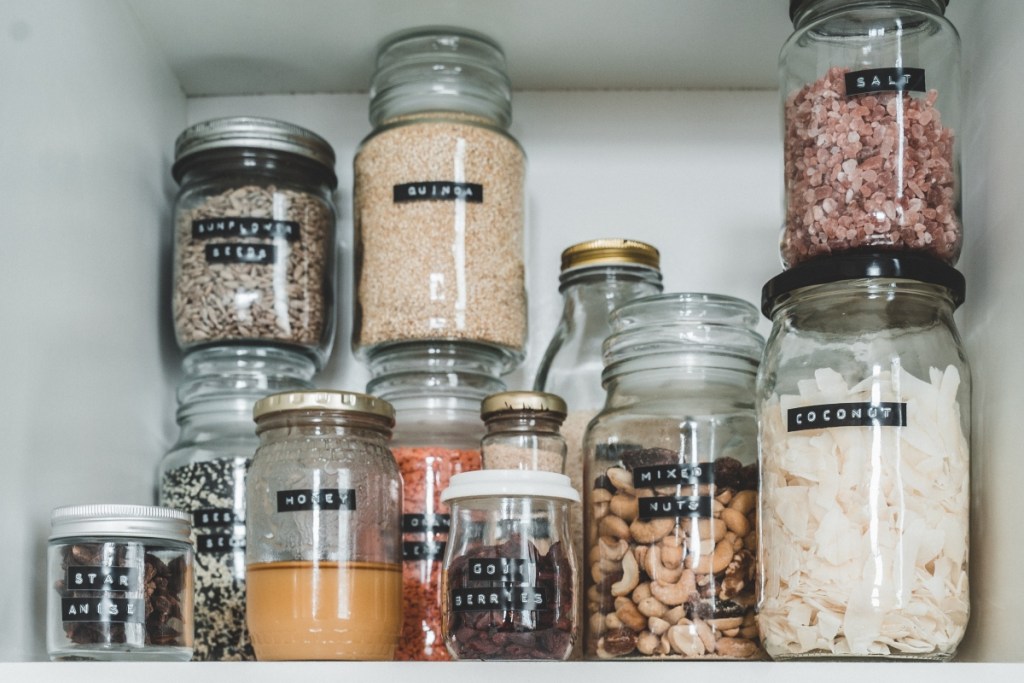 Don't neglect the pantry
The pantry will become a well-used location in the winter, especially if you plan to host any family dinners for the holidays. This fall, organize your pantry and remove any expired or unnecessary food. Keep an eye out for:
Expired food
Damaged packaging on boxes and canned goods
Any low supply of foods you might need this season
Any excess amounts of shelf-stable foods
Depending on the quality of the items you declutter, you may be able to donate some of the canned or boxed goods to a food shelter. Otherwise, throw away stale or expired goods that are taking up space in the kitchen. If you have already invested in pantry organization tools like glass jars or shelving organizers, remove all the food and give them a thorough cleaning. This will prevent small bugs and rodents from rummaging through your pantry to look for crumbs and other snacks.
Fall cleaning and decluttering are just as important as spring cleaning. There's nothing worse than spending the first freezing day of winter without clean blankets, fresh food, and your favorite cozy sweater. Make sure your home is prepared for the upcoming season by decluttering and cleaning from top to bottom, then replacing any broken or damaged items. If you take the time to prepare now, you'll have more time to focus on the things that matter come the holiday season.
Editors' Recommendations