If you're hosting Easter this year — or even just attending as a guest — and you want to wow everyone with your baking skills, try making Easter bread. As pretty to look at as it is tasty to eat, this braided loaf is perfect for a holiday brunch or a sweet treat after dinner.
Braided, sprinkled, and dotted with colorful Easter eggs, making this delightful sweet bread is easier than you think. You just need a . A tradition in both Italian and Greek cultures, here's how to bake the best Easter bread you've ever tasted. It certainly deserves to be a regular part of your family's Easter festivities.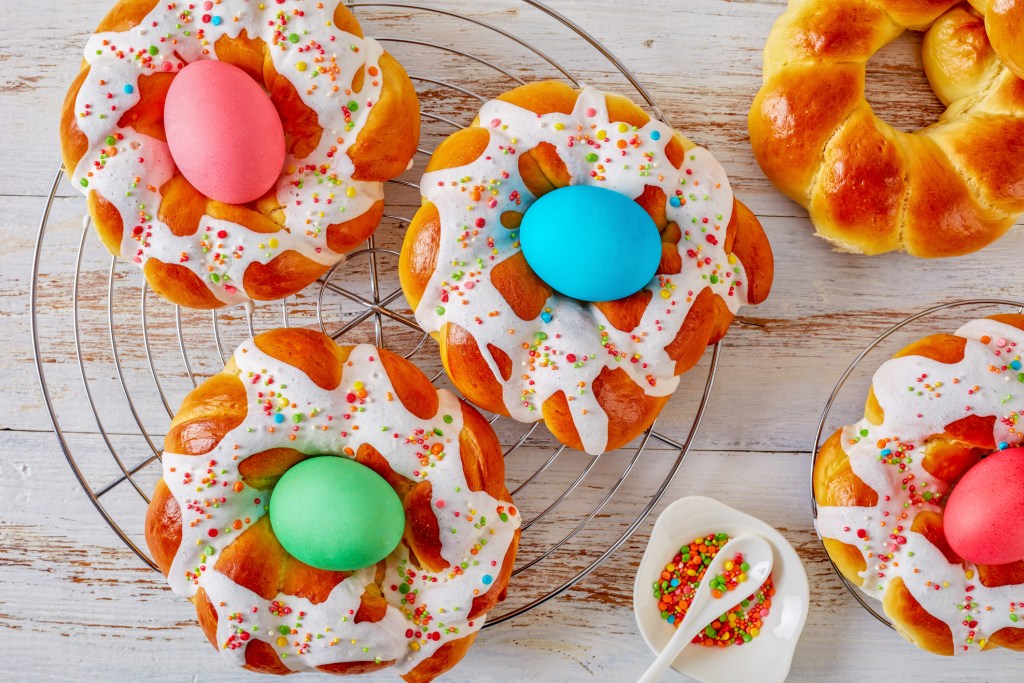 What is Easter bread?
Easter bread is made from sweetened, yeasted dough. To make it a holiday-ready treat, top the braided bread wreaths with boiled and colored Easter eggs before baking. For an extra festive touch, add colored sprinkles before baking and maybe even an icing glaze after it cools.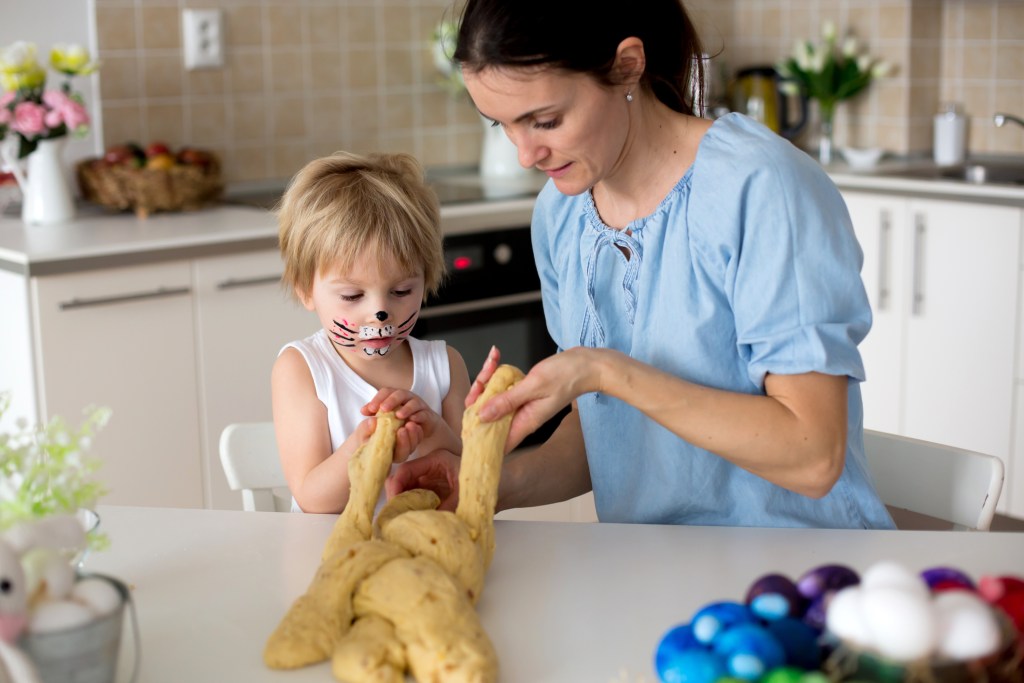 What kind of bread is associated with Easter?
Each culture has its own take on sweetened, leavened bread as a part of the Easter celebration. Both Russia and Ukraine bake a molded yeast bread, known as Paka, while the Koach is the traditional Czech bread with three stacked rings representing the Holy Trinity. In Scandinavia, there's also a braided bread called Finnish Pulla that's commonly served for Easter.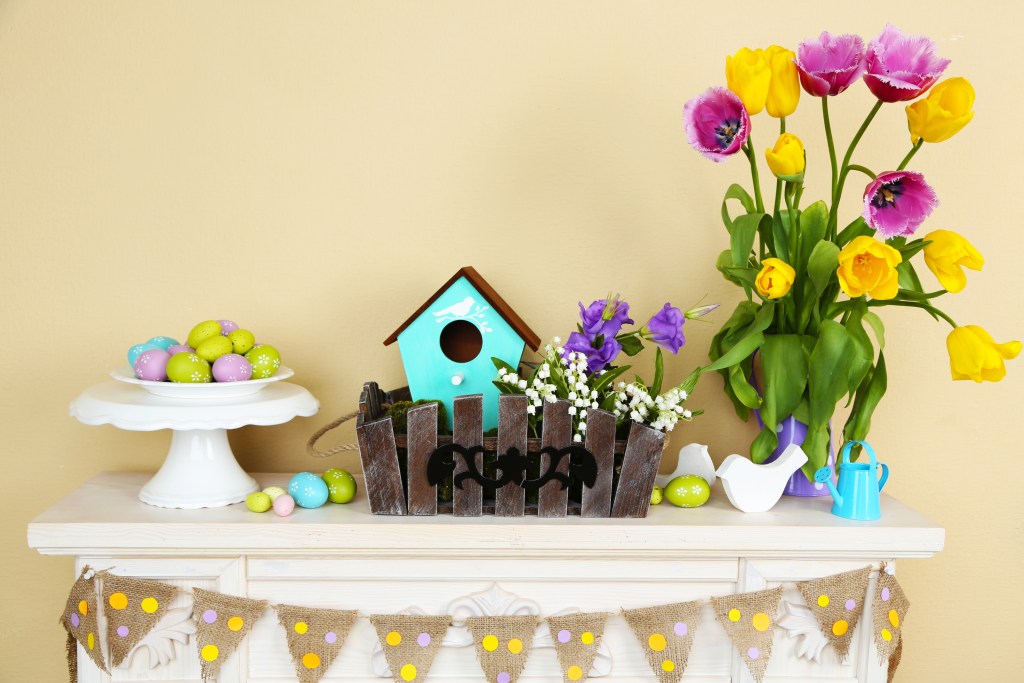 What is the significance of Easter bread?
Easter bread is highly symbolic, referencing some key elements of Christianity. The wreath shape resembles the crown of thorns worn by Jesus at his crucifixion, while the three braids signify the Holy Trinity: the Father, the Son, and the Holy Spirit.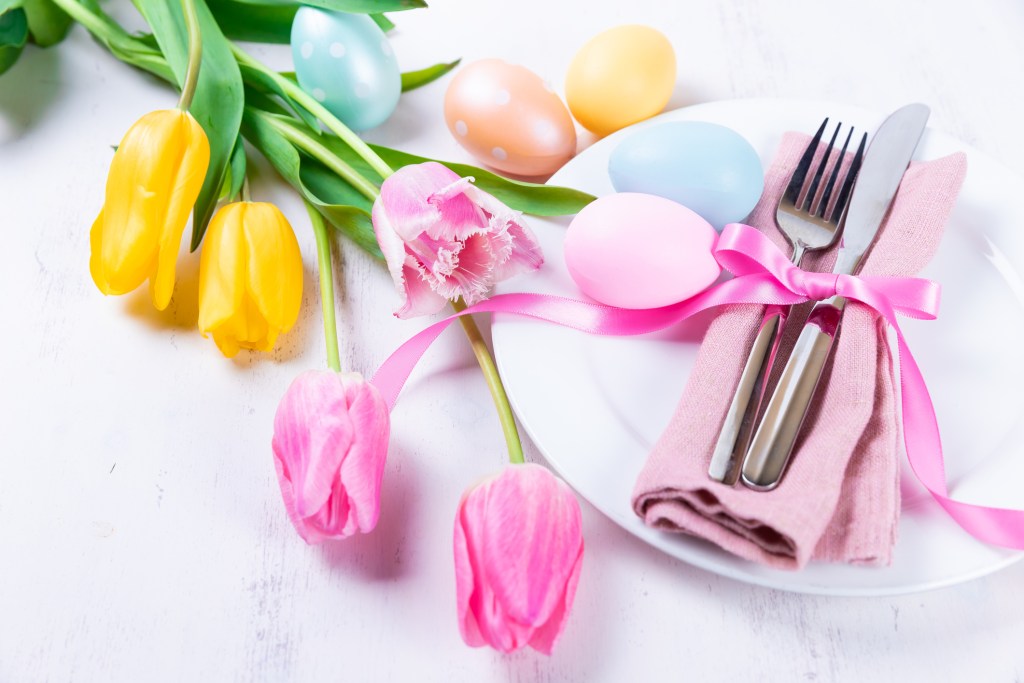 When should you eat Easter bread?
Easter bread is often served as a part of an Easter breakfast or brunch buffet. However, having this beautiful and tasty bread on the dining room table adds a decorative, and edible, element to the meal.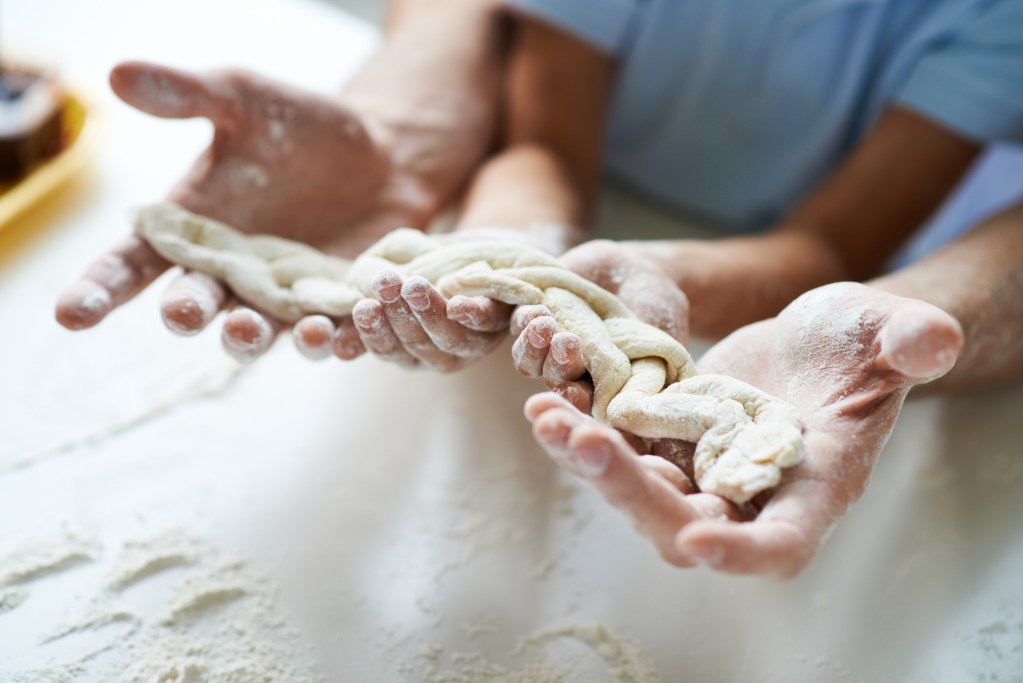 How to make the best Easter bread recipe ever
Just like making any other home-baked bread, this Easter bread recipe includes all the classic bread ingredients:
1 cup of milk
2 1/2 teaspoons of active dry yeast
4 1/2 cups of all-purpose flour
2 teaspoons of salt
2 large eggs
1/2 cup of butter
1/2 cup and 1 teaspoon of granulated sugar
Hard-boiled, colored eggs
Sprinkles (optional)
Icing (optional)
Step 1: Start by greasing a large bowl with cooking spray and setting it aside.
Step 2: Add milk and 1 teaspoon of sugar in a small bowl, and then sprinkle the yeast on top.
Let it sit until it becomes frothy, which usually takes about 8 minutes.
Step 3: Using a stand mixer fitted with a dough hook, combine flour, remaining sugar, and salt into the mixing bowl.
Pour in the milk and yeast mixture, along with the eggs, and then mix it for about 5 minutes until a soft dough forms.
Step 4: Increase the mixing speed to medium-high and add the butter, 1 tablespoon at a time, until the dough pulls away from the sides of the bowl.
Be patient — this should take about 15 minutes.
Step 5: Transfer the dough into the large greased bowl and cover with a kitchen towel.
Place the covered bowl in a warm spot to rise until it doubles in size, about 1 to 1 1/2 hours.
Step 6: While the dough is rising, hard-boil and color your Easter eggs.
You will only need to use a few eggs for your Easter bread, but feel free to make a larger batch. You can always save the rest so the Easter Bunny has something to hide.
Step 7: After the dough rises, line a large baking sheet with parchment paper and preheat your oven to 375 degrees Fahrenheit.
Step 8: Divide the dough into thirds and roll each piece into a 16-inch long rope on a lightly floured surface.
Once all three sections have been rolled, place them side by side on your prepared baking sheet. Pinch the top ends of the dough ropes together and tightly braid the dough together. Once you've completed your braid, bring the ends together to form a circle and pinch them together.
Step 9: Press a few dyed eggs into the braid, then cover the dough with a kitchen towel again and let it rise until it doubles in size, about 30 minutes.
Step 10: Brush the braided dough with an egg wash and top with colored sprinkles.
Bake for 30 minutes or until the bread is golden.
Making an Easter bread wreath takes a bit of time, but the resulting dish will be well worth the effort. As delicious as it is beautiful, we suggest doubling your recipe so you can serve one and gift one to a friend or family member. Happy Easter!
Editors' Recommendations