It's the most wonderful time of the year, right? During the holiday season, though, you may feel like a juggler balancing all those responsibilities during the season. You have to make a list of people to buy gifts for (and check it twice). If you have loved ones are visiting from a distance, you have to set up guest bedrooms, organize itineraries, and prepare for any delayed or canceled flights. Oh, and they'll probably want to chow down on something delicious when they get to your house — and once again during your holiday feast.
All this holiday stress can certainly have you feeling more like the Grinch than a jolly elf. The key to a less stressful holiday season, however, might be just a swipe and tap away. There are a ton of apps out there that make shopping, organization, cooking, and traveling much easier. Gift yourself one (or all) of these apps for Christmas.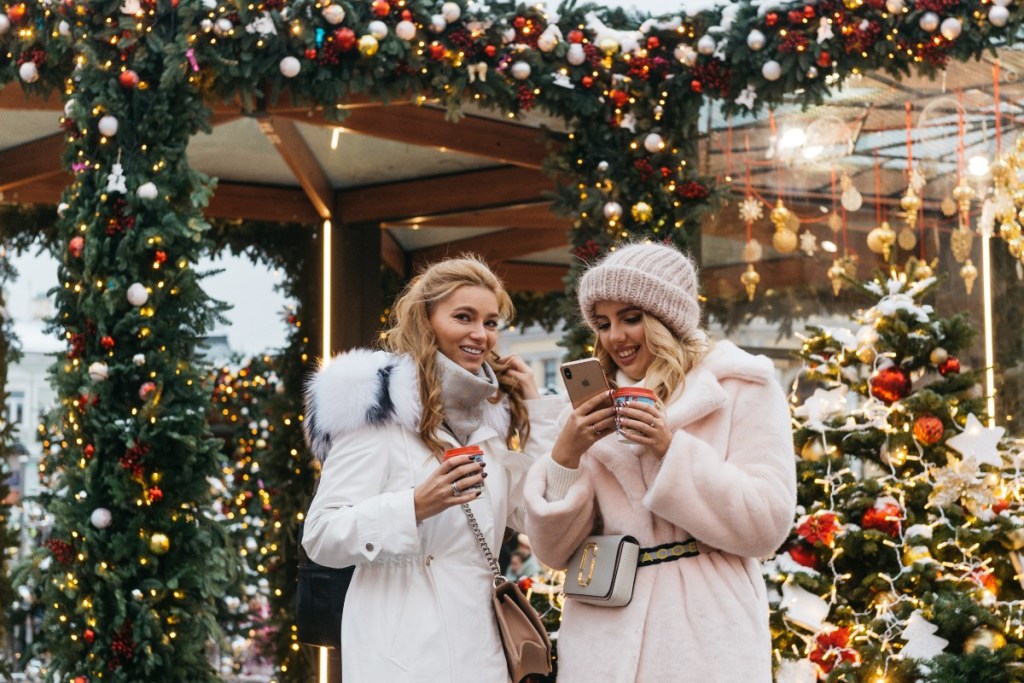 1. GiftList
Some people say the holidays aren't only about gifts. Let's face it, though, they're a big part of the festivities, aren't they? That's where GiftList can save your season. This app is like a personal jolly assistant, helping you give (and receive) stellar presents that you and yours will love (and actually use). The app allows you to create a wishlist for yourself with links to items, so you can clue friends and family into what you want this year. You can also curate lists to keep all the items organized. Don't worry if your grandparent isn't tech-savvy. You can easily share your list with anyone, even if they don't have the app. GiftList is available on IOS and Android.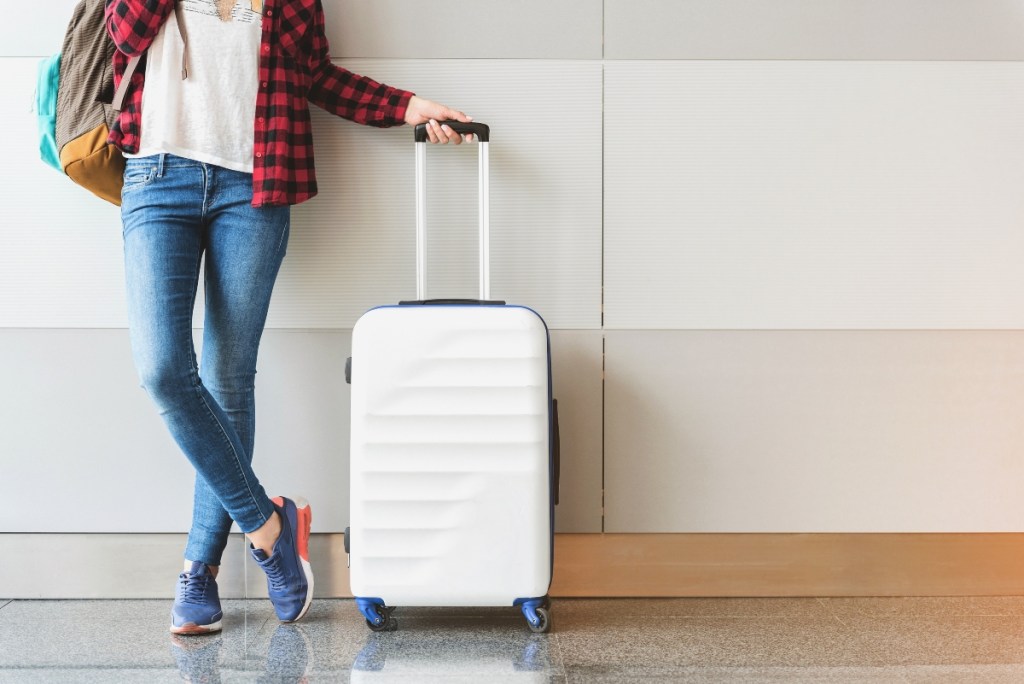 2. FlightAware
More people travel during the holidays than at any other time of the year. Though it would be great if everything went smoothly, delays are inevitable — particularly in colder climates where blizzards can shut down all airports. FlightAware, which boasts a 4.7-star rating in the App Store, helps you navigate someone's arrival time from the ground. You can track the flight in real time, check delays, and receive status alerts on departures, cancellations, arrivals, and diversions. This way, if your mom's flight is delayed, you'll know you have time to focus on other errands instead of waiting around at the airport. FlightAware is available on IOS and Android.
3. Santa's Bag
Santa's Bag also unwraps an easier way to give and receive gifts, taking the guesswork out of the holiday. Add gifts and links to share the products you or a loved one wants, then share the lists with friends and families. You can also set a budget to ensure no one goes overboard. For all the procrastinators out there, the "Christmas Countdown" timer is a must-have feature to prevent you from waiting until the last minute. Santa's Bag is available on IOS.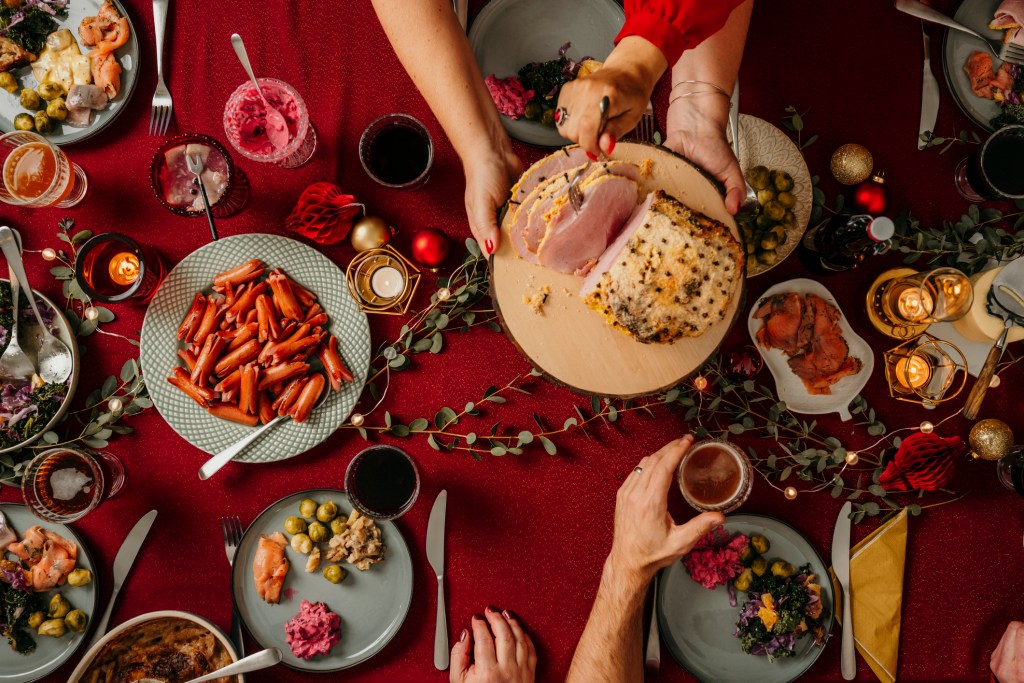 4. BigOven
Whether you're a first-time host or a seasoned holiday chef looking to spice things up this year, BigOven is a must-have. The app has millions of recipes and seasonal collections that are easily searchable. You can bookmark your favorite holiday recipes for later and make a grocery list all within the app. When your feast is over, reduce food waste with the "Use Up Leftovers" feature, which lets users find recipes that call for ingredients they have on hand. It's available on IOS and Android.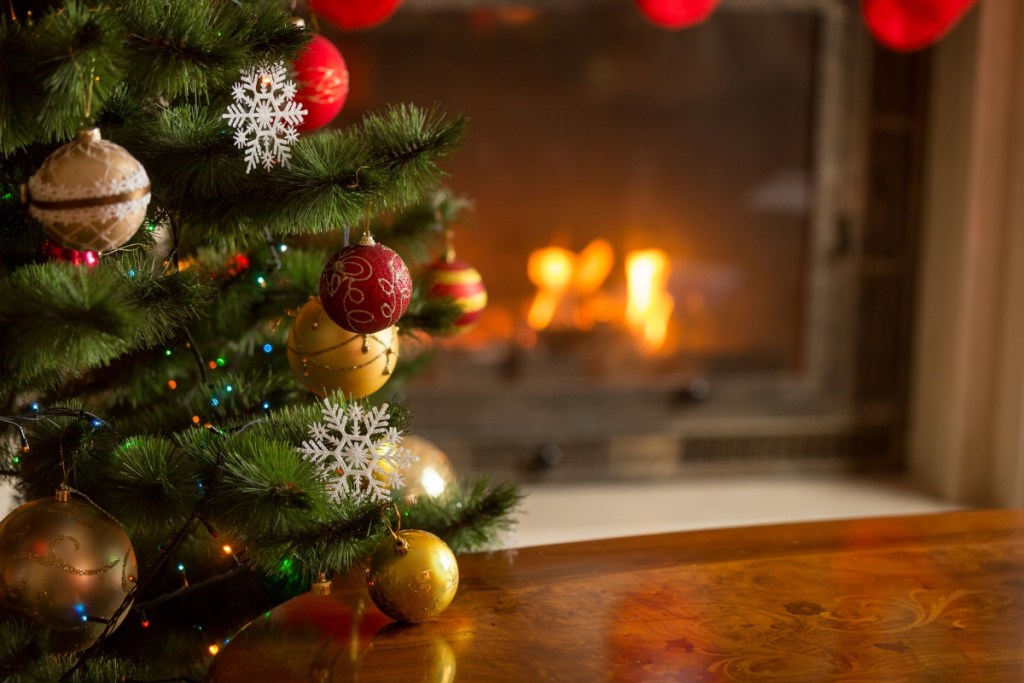 5. SiriusXM
SiriusXM gave everyone an early gift when it unveiled 22 ad-free holiday music stations, its largest lineup ever. Three channels, Jingle Jamz, Cool Jazz Christmas, and Kids Christmas, are new to the airwaves this year. If you're not in your car, you can stream the stations on your phone using the app, available on IOS and Android.

6. Chanukah Guide App
Perhaps you're hosting your family's Chanukah celebration for the first time (and officially regretting sleeping through Hebrew school). Maybe you've never celebrated it before but are attending a friend's holiday dinner and want to follow along. The Chanukah Guide app has tutorials, such as how to light a Menorah, and copies of blessings so you can get acclimated. There's also a timer so you can ensure you let the candles on the Menorah burn for at least 30 minutes, a feature reviewers love. Chanukah Guide App is available on IOS and Android.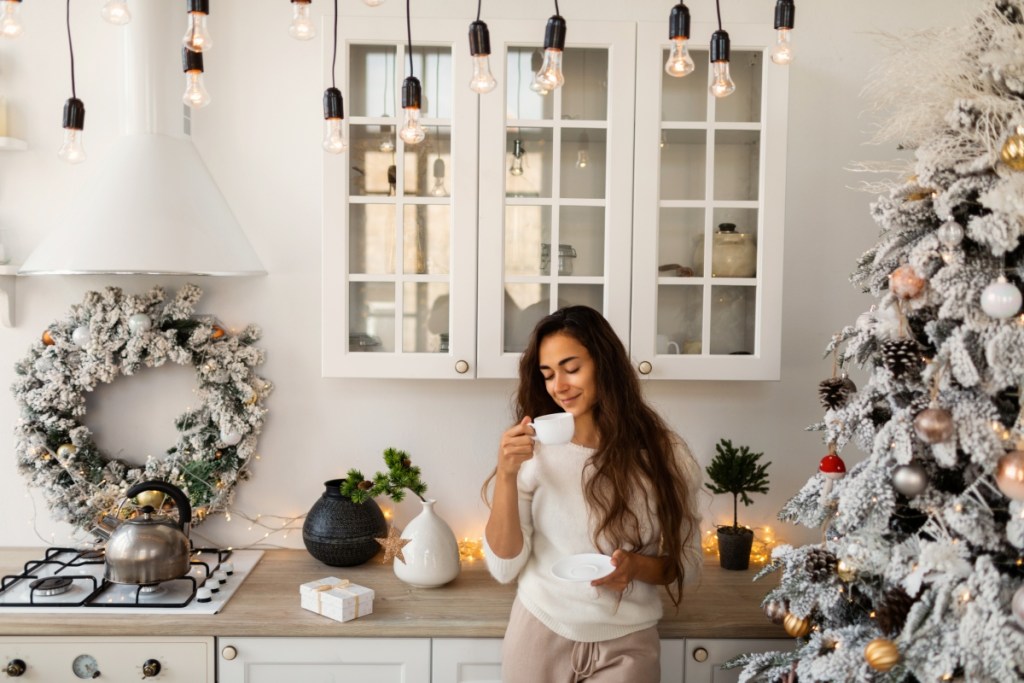 7. Calm
If you're feeling more like Scrooge than Santa, you may need some self-care. Calm is one of the top-rated apps for sleep and meditation, and it's also one of the most comprehensive. The app features guided meditation, stretching routines, soothing sounds like rain and ocean waves, and breathing exercises to help you relax. It allows you to breathe deeply and refocus your thoughts so you can enjoy the best parts of the holidays. Calm is available on IOS and Android.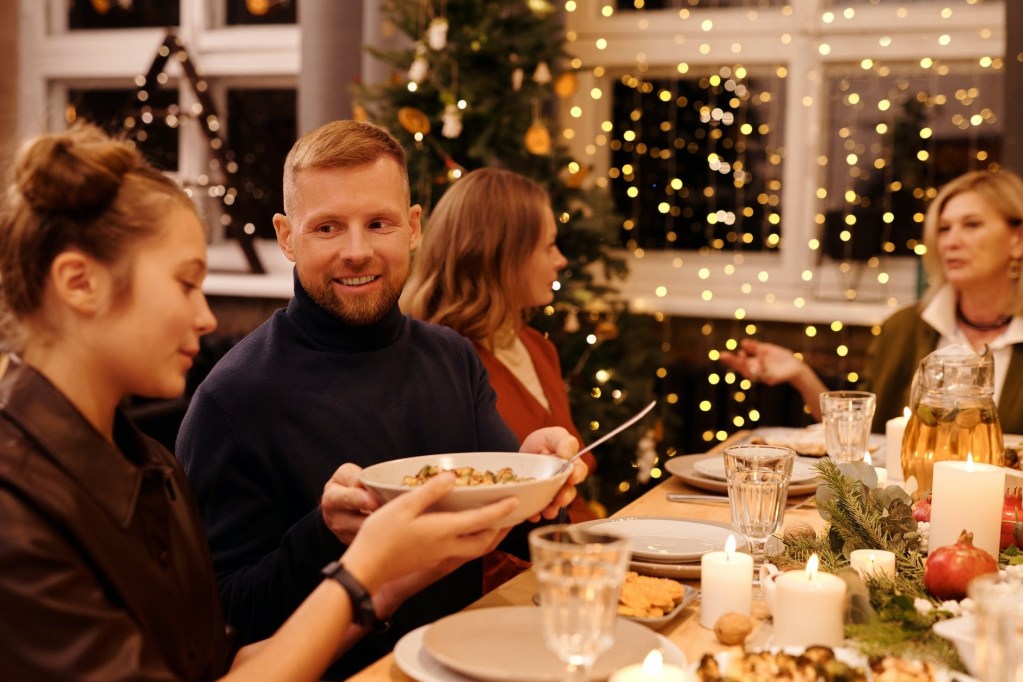 8. Oh She Glows
The holidays often call for turkeys and roasts, but not always. If you or a loved one is vegan, you don't want to limit their menu options. Oh She Glows is making vegan cooking easier. The app, created by bestselling cookbook author Angela Liddon, features plant-based recipes, and you can search the catalog by holiday and season to quickly find the recipes you need. Warning: The breathtaking photos may turn even a carnivore into a vegan. Oh She Glows is available on IOS and Android.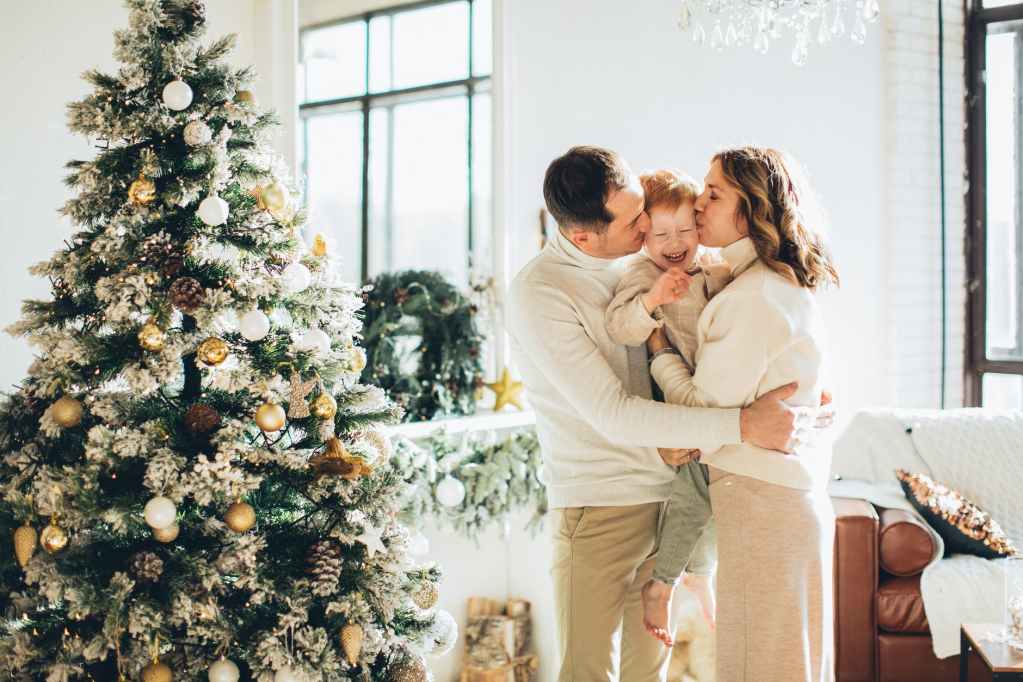 9. LifeTales
When it comes to holiday parties, there are a lot of awesome photos taken by a lot of different family members and friends. For those that don't want to have to deal with sharing photos with the group on social media or in a text group, LifeTales is a great app to have on hand. You can all share the photos from your gatherings with the whole family and even tell a story along with each picture – all in a private and secure way. This app is available on IOS.
The holiday season is often one of the busiest times of the year, but downloading a few apps before the craziness ensues can ensure it's still wonderful. The best news? Unlike your out-of-state family members, these stress-busting apps are just a tap away.
Editors' Recommendations