Laundry baskets are one of the most used items in your home. Several times a day, we find ourselves putting dirty clothes in there to wash later on. Whether you want to keep your laundry basket incognito or make it part of your decoration, a black laundry basket is a versatile solution that can do both.
Black laundry baskets have a contemporary look that can be concealed or incorporated into the rest of your room decor. These hampers are versatile, so you decide if you want them to stand out as part of your stylish color scheme or if you prefer to hide them away. Either way, the functional items on our list are an excellent solution for any room. Let's take a look at our favorites.
Simple Houseware Black Laundry Hamper
Best overall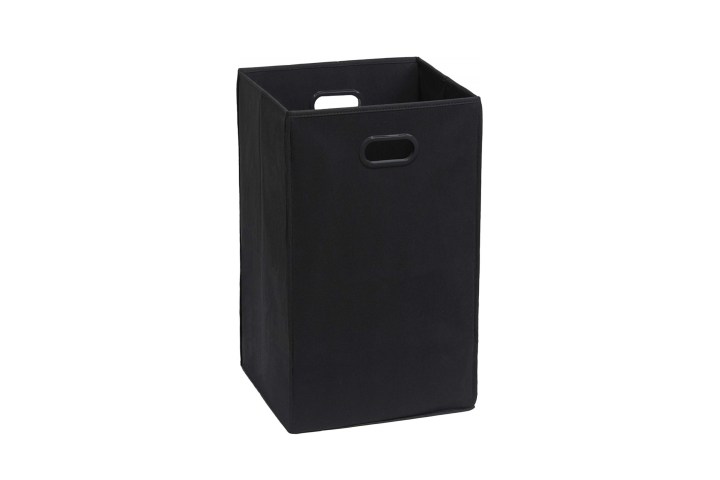 Made from polypropylene, this collapsible black laundry basket from Simple Houseware fits easily in any bathroom or closet. It is sturdy and large enough to hold a week's worth of laundry. The cutout side handles on this hamper make it very convenient to transport to and from the laundry room.
BirdRock Home Double Laundry Hamper
Best for organization
Keep your lights and darks separate to save time on laundry day with the BirdRock Home Double Laundry Hamper. With removable liners, you will easily transport your clothes to and from the laundry room without having to take the whole hamper. This spacious hamper holds up to 12.5 pounds of clothes and can fold flat when not in use.
Zero Jet Lag Large Laundry Basket
Best waterproof
The Zero Jet Lag Large Laundry Basket has a capacity of 82 liters and features sturdy aluminum handles with a soft grip, for comfort and reliability. Its double layer of oxford fabric makes it very durable and waterproof, so you never have to worry about your clothes getting wet if you keep the hamper in the bathroom. Featuring a large capacity and foldable design, it's for great portability.
Black laundry baskets are a great solution to keep your dirty clothes out of sight and out of mind. They can easily blend into the background or could even be used to enhance your modern decor. The black laundry baskets are varied in size and design, so you can find the perfect one for your home.
Also, there are different laundry baskets to choose from, here you can check out collapsible laundry baskets, wicker laundry baskets, and rolling laundry baskets.
Editors' Recommendations