So you've recently learned of some useful hacks when dealing with washing machine stench. You've probably even obtained some of the best laundry tips around. But now you have another issue: how are you supposed to carry all that laundry to your washing machine?
When picking up a load of clothes is a challenge or you simply don't want to make unnecessary effort, a laundry hamper on wheels is the way to go. They work hard carrying your clothes, so you don't have to.
Give your back a break and take a load off with the use of a laundry hamper with wheels. These convenient household items can make a huge difference to those who suffer from back pain or other conditions that make carrying difficult. Do your own laundry with ease again, with the convenience of a wheeled laundry hamper that smoothly transports your clothes. Let's take a look at our favorites.
Whitmor Chrome Laundry Hamper
Best rolling laundry basket overall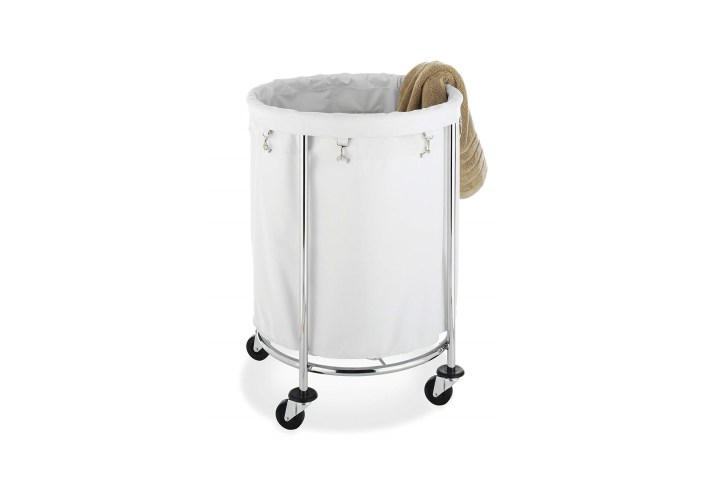 The Whitmor Laundry Hamper is a heavy-duty hamper with a sturdy chrome frame and commercial-grade wheels that works just as well in a clinic as it does in your home. It features bumpers on the wheels, to protect your walls and corners while providing a smooth roll. With a large, removable, heavy duty polyester bag, you can easily put clothes in the washer without having to pick up the steel frame.
Simple Houseware Laundry Sorter Cart
Best rolling basket for sorting clothes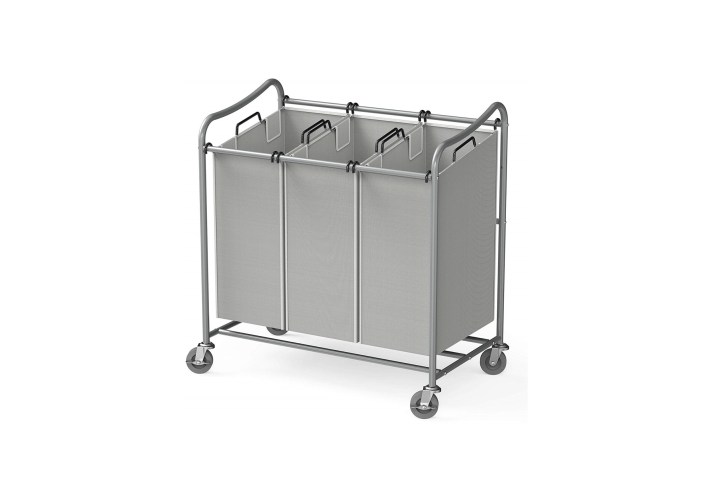 When you have a large amount of laundry to do, the Simple Houseware Laundry Sorter Cart is the perfect wheeled solution. The frame is made out of high quality chrome finish steel, providing the stability to carry even the heaviest of loads. It allows you to separate colors ahead of time. Each bag has the capacity to hold up to 13 gallons worth of laundry, so you don't have to carry that bulky amount about and around.
Caroeas Rolling Laundry Basket
Best budget rolling laundry basket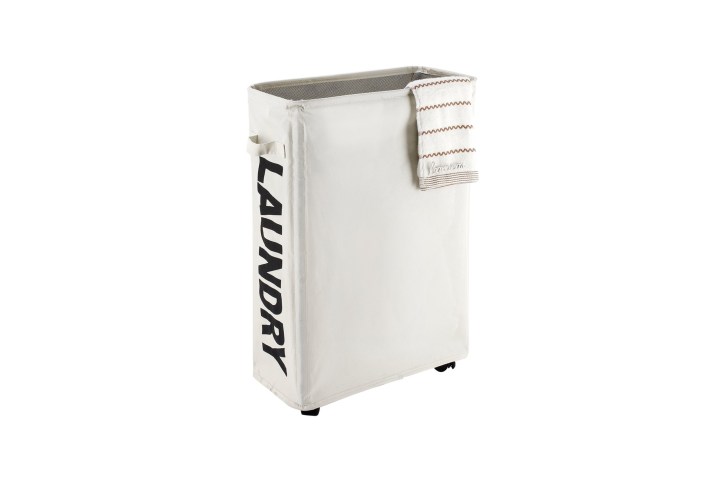 The Caroeas Rolling Laundry Basket is a slim, waterproof organizer on wheels. It has a sturdy metal frame and a strong fabric exterior. It is made out of eco-friendly fabric that helps prevent moisture, thereby avoiding mold buildup and stench. In addition, there's a mesh cover on top to keep dust away. High quality, durable, and waterproof, it is also quite fashionable. The product's sleek design helps fit this laundry hamper into narrow spaces. This particular design gives off a crisp and modern vibe.
Rolling laundry baskets are a convenient and modern solution to laundry issues. For those who can't carry heavy loads, they make the job much easier and more manageable. With the items on our list, you are sure to find the perfect rolling laundry hamper for you.
Editors' Recommendations