Keep laundry baskets out of sight and out of mind while you're not using them. With collapsible hampers that store away easily, you can keep your home tidy. Especially if your space is small, these convenient popup laundry baskets are a real solution to your needs.
Forget about cumbersome laundry baskets that take up a ton of space and are difficult to store. These simple laundry hampers help keep your home looking organized with minimal effort. Best of all, they are always ready for action when it's time to get those clothes cleaned. Let's take a look at our favorite pop-up laundry baskets that make clothes washing and organization a breeze.
CleverMade Collapsible Laundry Tote
Best overall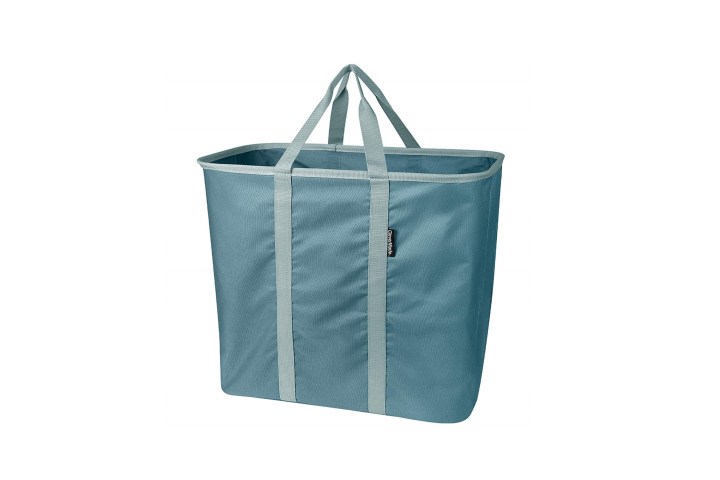 Easy to use and to store, the CleverMade Collapsible Laundry Tote is an attractive and useful solution to carry more than two loads of laundry at once. Ideal for small homes and limited spaces, this hamper features snap hinges that fold completely flat when not in use. It is reinforced with a steel rim at the top and a rigid baseboard for maximum durability.
House Again Mesh Pop-up Laundry Hamper
Best for kids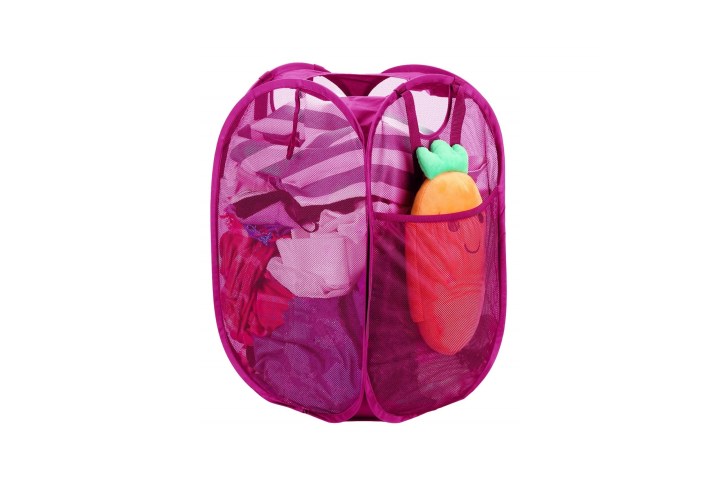 Carry up to 50 pounds of laundry with the sturdy House Again Mesh Pop-up Laundry Hamper. Made with polyester mesh that is 1.5 times stronger, a high-carbon steel frame and double stitched handles, this mesh laundry basket limits unpleasant odors while allowing your clothes to breathe. It closes up easily when not in use and can be stored flat.
Simple Houseware Foldable Laundry Basket
Best multipurpose
For those of you who are looking for a hamper and laundromat companion, the Simple Houseware Foldable Laundry Basket will prove to be your favorite container. Just grab and go, for an efficient solution to your laundry needs. This basket is so versatile that it goes beyond carrying your clothes to also work as a closet organizer, sports equipment or kids toy storage solution.
If you transport laundry from your home to a laundromat or a laundry room, you need a strong laundry basket that carries your clothes and can be collapsed away when not in use. This helps keep an organized apartment or dorm room while saving space. The collapsible laundry hampers on our list are a convenient solution that will make laundry day much easier for you.
Editors' Recommendations