Getting a good skimmer or pool pump basket will help keep your maintenance costs down. The best basket will be large and sturdy enough to withstand years of use. And it will protect your pool and pump. You also want to make sure the basket is easy to take out and clean. We have some recommendations.
Clogged pump baskets can harm the quality and longevity of your pool pump. And clogged or full, skimmer baskets can harm the flow and quality of your waters. You don't want those large pieces of debris in your water. That's why it's important to have a basket in the first place. But that's why it's also important to regularly clean your pool pump baskets and to change them quickly if they break or get too dirty.
Pentair IntelliFlo/WhisperFlo Pool Pump Basket
Best Overall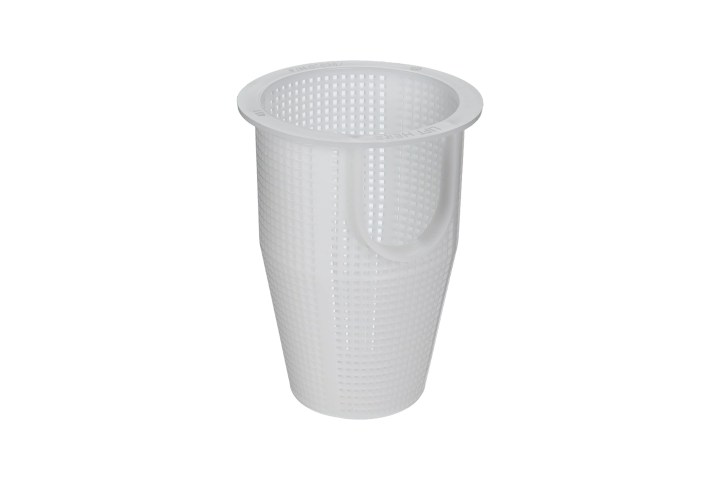 This basket is an upgrade from an older Pentair model. It's now made from thicker material, so it will last even longer than before. That means it will also not be damaged as much by chlorine, a common problem other plastic filters have. And it will fit any IntelliFlo or WhisperFlo pumps.
GVT Skimmer Basket
Best Maintenance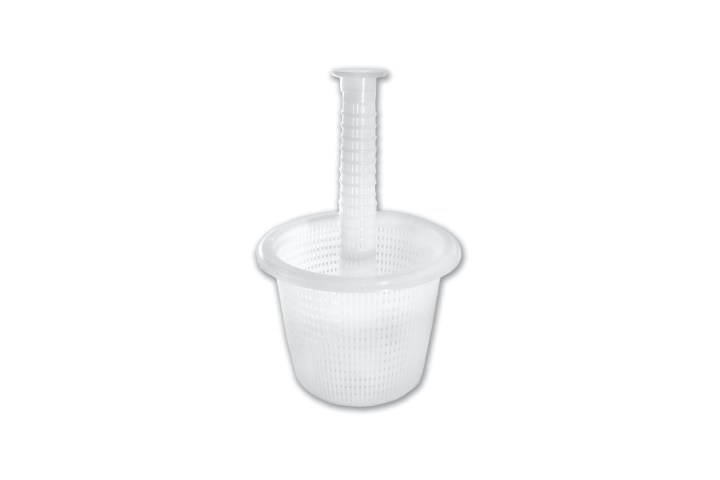 A big problem with skimmer baskets is that they are annoying to clean. Once the debris fills the basket, the suction that is created makes it hard to pull out. Not with the GVT. It has a unique tower-vent design that lets the water keep flowing while the basket collects all the dirt. You can also pull the basket easily without having to turn off your pump first.
Hayward Basket Assembly Replacement
Best Replacement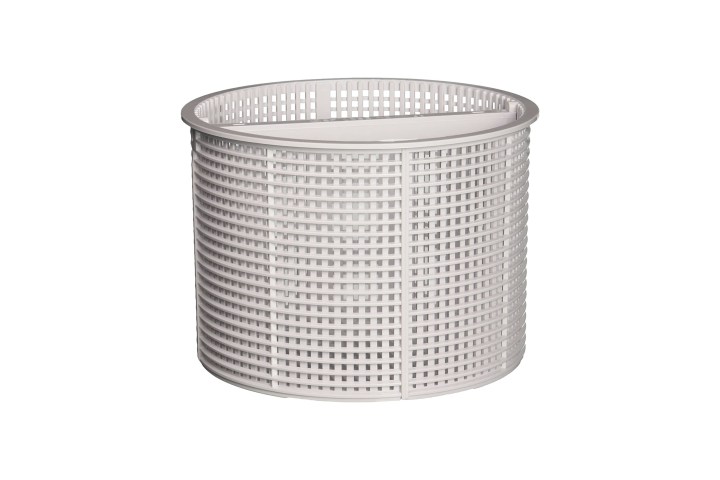 This is a replacement basket that works even better than the original. It fits almost any Hayward skimmer, and most reviewers mention how it works even better than their original one. It is made from sturdy plastic and is large enough to capture a lot of debris.
Pool filter baskets are really useful. Even though they're not as flashy and fun like other pool accessories, don't skip on getting them. They really will make a difference in your maintenance and your water quality. A good tip is to get two of them and switch between them when it's time to clean. That way, you don't have to shut down the pump for long. Also, dry debris is easier to throw out, so you can let the full one stand in the sun for a while first, without losing any pool time.
In addition, you may want to check out the best pool chlorine floaters for continuous cleaning.
Editors' Recommendations