Enhance the relaxing atmosphere of your home with a laundry hamper that feels organic and fresh. Wicker is a material that is perfect for bathrooms and bedrooms. They make for sturdy and attractive laundry baskets that you are sure to love.
Add texture and a natural flair to your bathroom or bedroom with a wicker laundry hamper that decorates as much as it keeps your home neat. These functional pieces blend nicely with a variety of decorating styles. They create a sense of warmth while providing convenient storage for your laundry. We've created a list of our favorites for you to choose the wicker laundry basket that best fits your needs.
Seville Classics Water Hyacinth Laundry Hamper
Best overall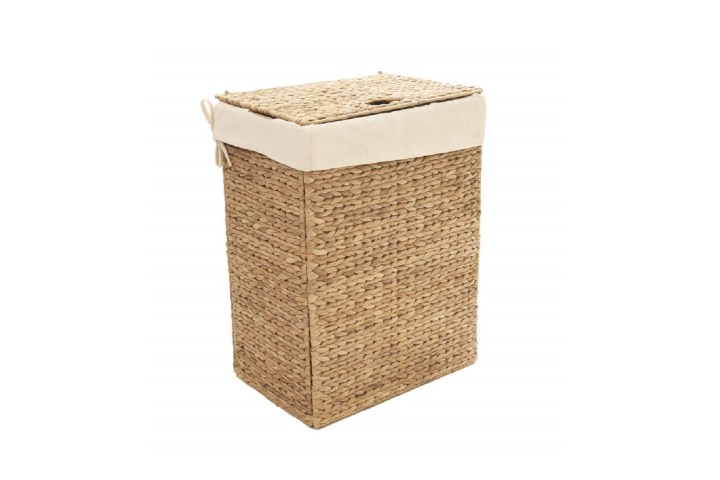 The light, rustic feel of authentic water hyacinth wicker combined with a natural canvas liner makes the Seville Classics Laundry Hamper essential to any home. Handwoven with excellent finishing, this durable laundry basket includes a handle and lid to keep odors in and dirty clothes out of sight. So convenient you can just pick up the canvas basket and wash everything without having to transfer your clothes into another basket.
Honey-Can-Do Wicker Hamper
Best value
The contemporary Honey-Can-Do Wicker Hamper is made of natural bamboo, for a modern twist on traditional bamboo. With an incredible combination of value and taste, this well-priced laundry hamper will give you a spa look that won't break the bank. It's steel frame and removable canvas liner make it durable and practical.
BirdRock Home Divided Hamper
Best for laundry organization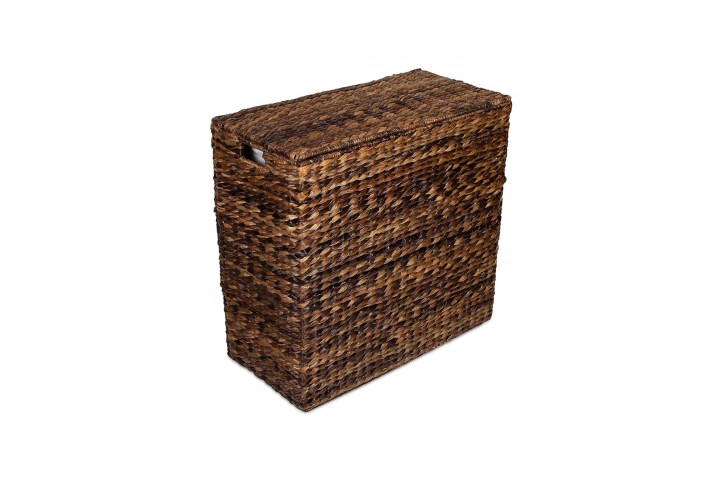 Made of natural and woven Abaca fibers, the BirdRock Home Divided Hamper is a refined wicker laundry basket with a subtle shine that feels stylish and earthy. Its divided interior and machine-washable cotton canvas liners are perfect for sorting clothes, which saves time when doing laundry.
Wicker laundry baskets are a beautiful addition to any bedroom or bathroom. Their crisp and natural appearance creates a relaxing atmosphere that will enhance the casual ambiance of your home. The items on our list are convenient and elegant solutions that will make doing laundry just a bit more pleasant.
Editors' Recommendations