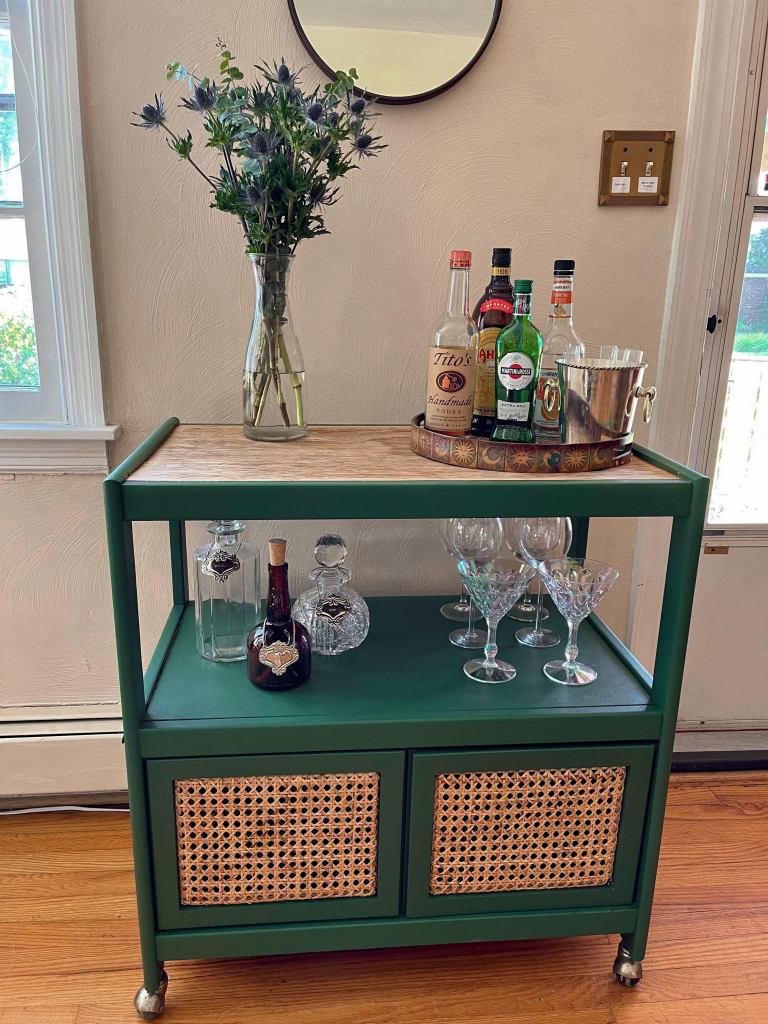 Mocktails and alcohol-free spirits are very on trend today as health-conscious people who want to live more responsibly are demanding great-tasting drinks without the hangover. Most restaurants today have a mocktail section on their menus, but what if you're at home and want to treat yourself?
Whether you have a dedicated wet bar space in your kitchen or basement or have a section of the home you'd like to dedicate to such a space, there are a ton of ideas to get you started and stocked with an area that would make most bartenders jealous.
What to consider
There are tons of new nonalcoholic products that feel a bit more special than your standard seltzer lime wedge. In fact, there are many products popping up on the market to make you inspired to create new versions of drinks that have traditionally contained alcohol.
Whether you are a household that abstains completely or have small kids (or teens) and don't want alcohol within their reach, finding a combination of juices, herbs, syrups, bitters, and other ingredients is important. Make sure to research flavors and combinations you enjoy and keep them in stock. If you're new to the market, a few to keep hand are , spirits, or , all of which you can add items to create a unique mocktail.

Unique finds
If you want to really go all out, think of your home bar as an extension of your favorite restaurant. Just like food, cocktails seem to taste better when someone else is making them for you, so keep some of those specialties on hand for yourself or guests. has several flavors (like ginger and Thai basil) that allow you to experiment with nonalcoholic cocktails from the comfort of your own home. For syrups, we love — just a few drops and your drink will be completely transformed by floral notes. To add decor and aroma to your wet bar, place herbs like rosemary, thyme, and mint in little mason jars so you have them on hand to add to your drink.
The options above are a great place to get started. But don't forget about the glassware. Just because your drink is alcohol-free doesn't mean you shouldn't enjoy it in style. There are tons of places online, such as , , and even , where you can find coupe, martini, rock, and highball glasses in various patterns and colors that will look stunning on your home wet bar. If you aren't skimping on ingredients, you definitely don't want to skimp on glassware, so keep your options open with various glasses to offer guests, kids, and family during your next event.
Editors' Recommendations