In home design, trends seemingly come and go as time passes. So, it should come as no surprise that old wood design trends are reentering the home in 2023. We spoke to Jessica Sommer, vice president of Wedgewood Homes & Maverick Design (Wedgewood's in-house design division), to learn about the latest trend. Here's everything you need to know.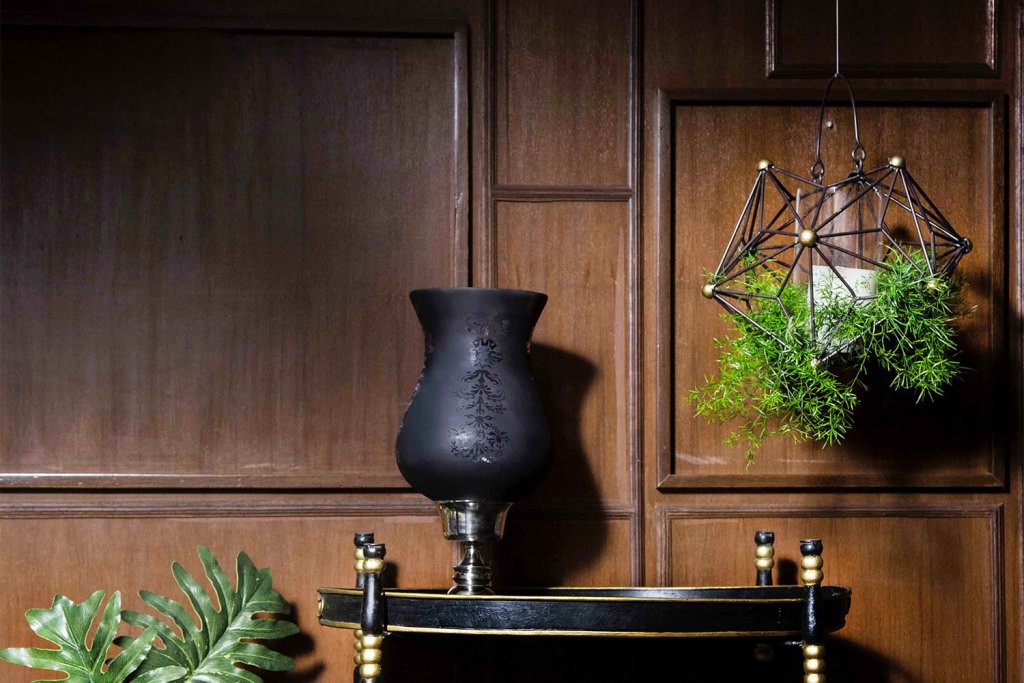 What's old is new again
Sommer told us that designers "are seeing a reintroduction of warmer, medium, and darker wood tones." Homeowners crave comfort and warmth in their spaces. As a result, they're looking for ways to create a moodier environment and are drifting away from lighter wood tones from the mid-2010s. "Over the past few years," Sommer states, "blonde, bleached wood has been flooding designs with soft, airy, coastal energy."
Today, home design is leaning away from that aesthetic in favor of rich and elegant dark wood tones. "This evolution is an exciting time for designers as we get to celebrate "what's old is new again.'"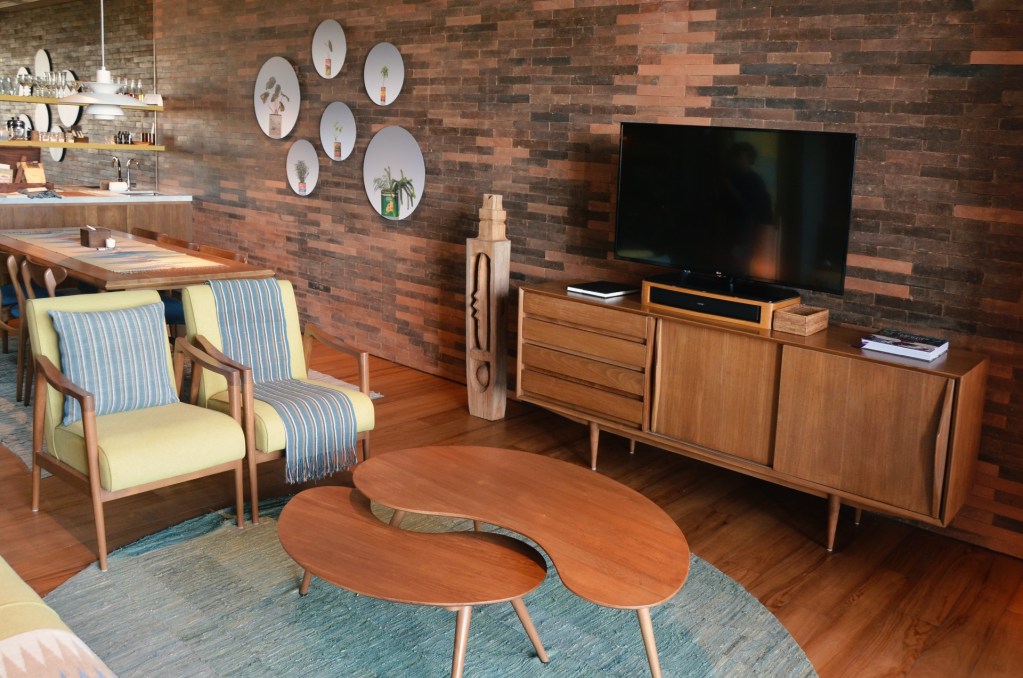 How to decorate with dark woods
Dark woods fell out of style over a decade ago, but with its resurgence in home design, people are looking for a modern twist on this old aesthetic. Here's how to incorporate dark woods in the home in a fresh and cozy way.
Opt for natural decor pieces
One of the simplest ways to hop on this trend is to opt for natural decor pieces in a dark wood tone. Think rich mahogany side tables or dark oak shelving. It's also recommended that you think of smaller touches of wood where the details truly pull your design together. Opt for chairs and sofas with dark wood-toned legs. Or, swap out your knobs, handles, and picture frames with darker wooden versions.
Go for a statement piece of furniture
When in doubt, you can always go for a statement piece of furniture. Large dark wood bookshelves, a dark walnut coffee table, or a rich brown wood stain for your dining table can help create a bold and prominent accent piece in your home.
Tips for blending light and dark wood tones
Designers and homeowners alike are eager to blend both light and dark wood tones to create a unique look. Sommer notes that "this combination creates a more complex and richer palette." Here's how you can successfully blend different wood tones in your design.
Keep it balanced
Be sure to keep your wood tones balanced. Don't go overboard with a dark wooden aesthetic. Instead, have a blend of different wood tones throughout the design.
Additionally, avoid matching sets. For example, if you have a dark wood dresser, avoid having a matching set of nightstands. Matching sets can appear outdated in your design. Instead, choose a lighter wood or other material to complement your dark wood furniture.
Blend your woods with other inviting textures
Blend your wooden pieces with other textures like wool blankets, stone decor, tile flooring, or hanging plants. Ensure you are incorporating several other natural colors and textures to help your dark wood tones pop without becoming bland or overbearing.
Dark wood offers a warm and rich look to any home. However, the trick is to figure out how to balance it with light wood and other materials for a more modern look. Still, if you follow the expert's advice, you should have no problem participating in this trend.
Editors' Recommendations